It's safe to say that the era of foldable and dual-display phones is now upon us. The year 2019 saw giants like Samsung (Galaxy Fold) and Huawei (Mate X) and Motorola(Razr 2020), showcase their versions of the technology. Apple, however, has not yet displayed their take on the tech. While some users were worried over the Facebook bug that was accessing the cameras, others were excited over a new dual-display concept design. Earlier this week a video of a man, standing beside an exotic sports car with a dual-screen iPhone in his hand, became the talk of the town. I'd like to call this concept an iPhone Slide.
A Dual-display iPhone, Is Apple actually doing it?
No, Apple would probably never do this, not in the near future at-least. Alright? Good. Now that we've cleared it up, let's talk about the iPhone concept in the video in detail.
The phone depicted in the video(probably CGI) is a concept design(iPhone Slide) that allows the display to slide out to the sides(left and right). It reveals an extra screen at the bottom and a camera setup on the opposite side.
The concept iPhone houses a soft keyboard on the rear sliding screen that would allow users to type a message while still having the full main display available for their use. The video shows multimedia controls on the rear as the main display plays the video.
Below you can see the old sliding keyboard design on which this concept is based.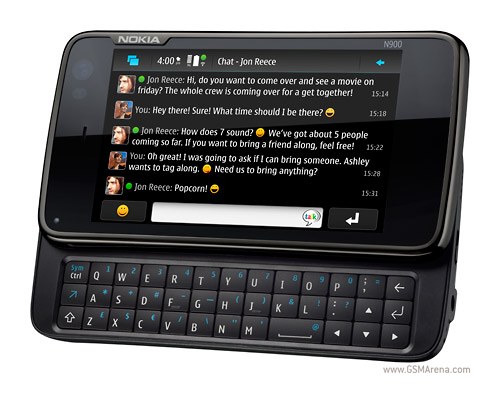 It is a Far-fetched idea
Now, I think the iPhone Slide looks and sounds quite sick but it's not something Apple is likely to do. Unlike its Android rivals, Steve Jobs and Steve Wozniak's co-created company believes in simplicity and a minimalist design, with fewer or no moving parts.
Take the example of the Home button on the iPhone. The initial mechanical version was replaced with a stationary solid-state one and finally with touch & Face ID.
What do you think about this design? Let us know in the comments section.