The most followed TikTok star has beef with TikTok itself! Charli D'Amelio currently has 135 million followers on the platform with about 10.5 billion views. But when she was posting videos, she was getting 0 views. That led her into thinking that TikTok may have shadow-banned her.
Charli D'Amelio asks TikTok if they shadow banned her
On February 9th 2022, Charli D'Amelio posted videos but they were not uploading properly. This was a big hint that TikTok may be potentially shadow-banning her.
Shadow-banning means that a user cannot post content but they can still access the account and move around. In a permanent ban, Charli wouldn't be able to even access it.
She posted a screenshot of the evidence that something was not working right with her TikTok account: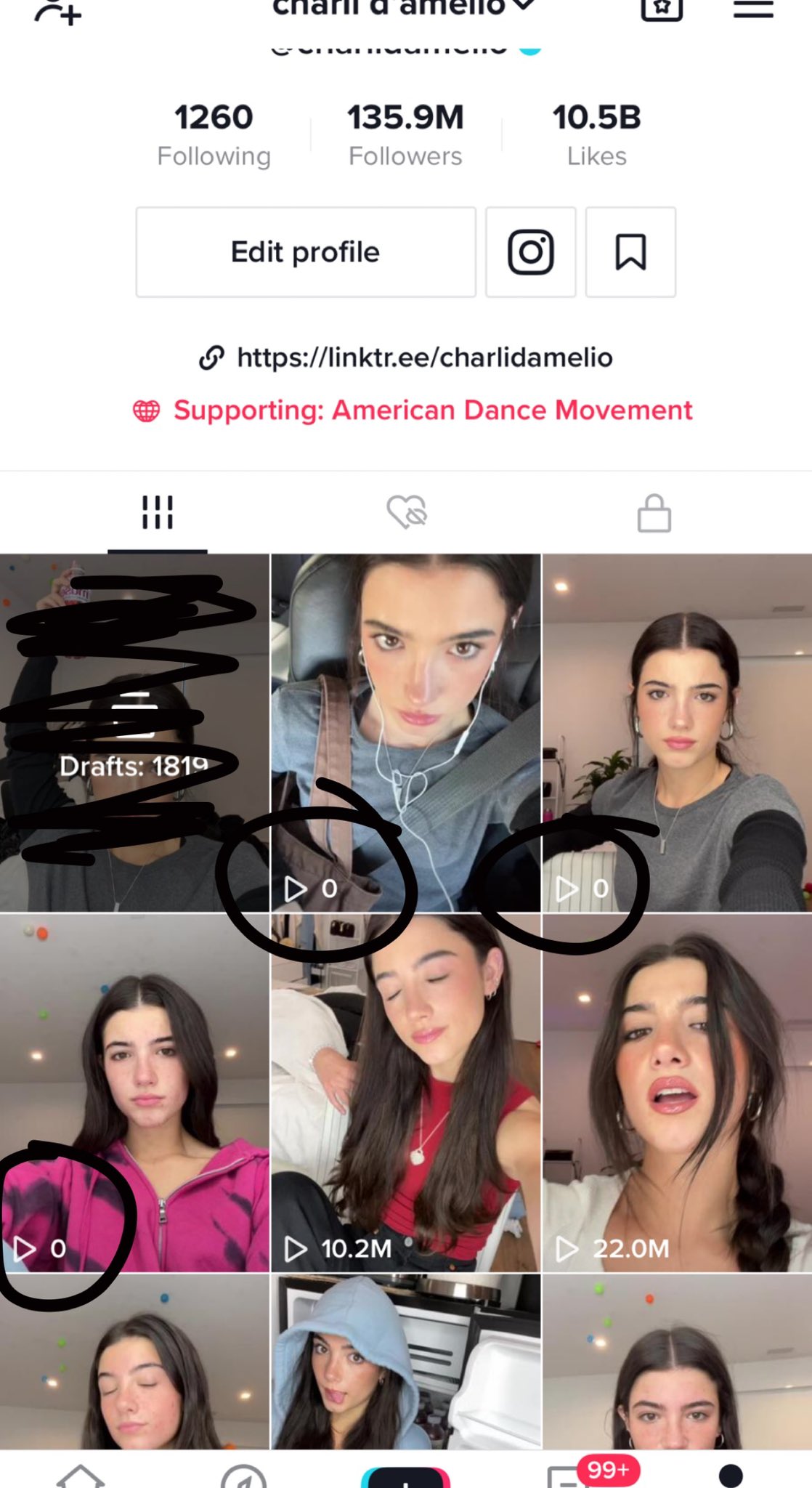 Then Charli asked TikTok if she was "grounded".
As per the screenshot that Charli took, there are four videos that were uploaded but the public couldn't see. The videos were uploaded since February 8th.
The last video before the suspected shadow-ban was 'on the way to acting class'. The video has racked up a total of 10 million views.
Fans seem to think that TikTok may have temporary shadow-banned her. While some were suggesting Charli D'Amelio to uninstall the TikTok app and then install it again. Apparently, the shadow-ban is removed when you download it again.
Previously, Addison Rae also had her account shadow-banned for a while back in October 2021.
But her account got reinstated quickly after Addison tweeted about it. Perhaps the same will happen to Charli D'Amelio. After all, she is TikTok's biggest content creator.
Plus, Charli was not violating any TikTok community guidelines either. It seems like there was a glitch happening in TikTok. Hopefully, the platform will fix the mistake and TikTok's queen can return to her rightful throne.
Related: Charli D'Amelio Enjoys Nessa Barrett's Live Concert Despite Drama-Filled Past