Now, who is not familiar with the tabloid display of Dr. Phil? The show invites the victims with psychological woes as guests. Phil McGraw, the host of this show, consoles these distraught invitees by offering functional "life strategies" to them. Dr. Phil. counsels his guests as a clinical and forensic psychologist. The episode with Treasure, however, has recently become viral. The teenager was one of the most delusional guests in the show, and she has taken social media by storm. Treasure Richards, the 16-year black girl, believes she belongs to the white community. The girl is not ready to accept that she has a dark complexion. However, in a recent development, the girl's sister Nina has exposed her fraud.
What Treasure Richards Did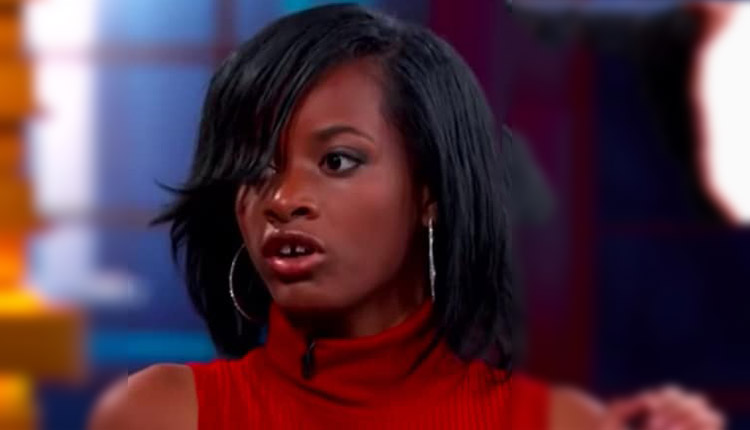 Miss Treasure Richards thinks and behaves like white people; she is sure she looks like white people. Moreover, the girl exhibits open hatred towards people with a not-so-fair complexion. Treasure Richards said she is "completely and utterly better" than Black people.
Treasure's mother, Monique, requested Dr. Phil to deal with her daughter. But the young girl went ahead to demonstrate even greater obnoxious behavior when she started commenting badly on the physicality of African-American people. She used these reasons to justify why she didn't identify as a black girl.
Teen Threw Racial Abuses
The teen called African-American people "hood rats, thuggish, and ghetto" and did not hesitate when even speaking derogatorily to their faces. Treasure thinks black people are "gorillas." Her hatred towards blacks is so intense that she has even joined the Ku Klux Klan, a race hate group. To deal with this weird behavior, Dr. Phil called a licensed therapist and a life coach right from Atlanta on his show.
According to Monique, Treasure Richards had never seen her father. Moreover, she is never ready to accept that he is an African-American.
The viewers condemned Dr. Phil for calling Treasure at the show. The Social Media, in particular, accused Phil of publicly exploiting a psychologically upset teen.
The epidemic saga has also recently taken a complete topsy-turvy as some viewers blame Treasure and Monique for creating a false story to gain popularity. Some activists even believe that the whole drama was formulated to cash the event.
Sister Nina Exposes Treasure Richards
The thought finally got a verdict when Dr. Phil called upon Treasure's sister Nina in the next episode. Nina then revealed the real side of the story. Giving in to social activists' cries, she confessed that her mother had engineered the entire fiasco, all for the sake of popularity. Nina told Essence her mum made her lie on camera and even revealed Treasure has been on the run from Child Protective Services.
"We have issues around culture, we have issues around class, we have issues around racial identity, and we have issues around self-esteem,"
Nina claims that everybody in the family knew their White stepfather wasn't their biological parent. She was deeply distressed as her mother openly lied about the man who raised them.
"They disgraced my dad who I loved dearly. I haven't spoken to my mom since the episode aired. My mom and I have had a relationship very rocky because she's done a lot of evil stuff. Treasure always knew who her biological dad was, when it came to daddy (William), he was a very loving and kind man. All of that narrative of her not knowing she wasn't white, is fake. He loved us and was such a loving person and seeing his picture slapped all over television was a disgrace."
Nina Presents Evidence, Calls The Dr. Phil Show 'Racist'
Nina even referred to her little sister's Facebook page to reveal Treasure's black friends. Treasure's Social Media page also holds further evidence indicating that she even supported the Black Lives Matter movement. Hence, underpinning the objections laid by the audience of Dr. Phil.
Nina condemned the fake drama. She said that people do not care. They want to spin the narrative for the sake of some meat. The sister even claimed that the show was racist. She elaborated on how Dr. Phil corrected Treasure for saying "retard" as it was a derogatory word. But I never corrected her on saying the derogatory term "n**gers." Nina is a proud makeup artist who promotes Black beauty. Hence, she found it offensive when she heard her sister, a black girl, talk about Black women the way she did.
She ended her note by saying:
"My mum raised me to be a proud Black woman, and the love of Black culture was always there."
Are you curious how Treasure Richards and Dr. Phil responded to these allegations? Well, Treasure Richards denied it all, and Dr. Phil defended himself.