It's impossible not to quote Mr. Peanut-butter here (from Bojack Horseman, which is renewed for season 6!)
"What is this, a crossover episode?"
Bojack Horseman
Those of you who watch 'Bojack Horseman' already know the depressing humor it entails. But self-derogatory jokes aren't the show's sole element. It also depicts the kind of human sensitivity that fascinates viewers. The show's humorous relatability and the down-to-earth but tragic storyline have a way of capturing its viewers. Bojack Horseman can take them deep into a world where it's normal for a horse to be a famous movie star and for a cat to be an agent.
Brooklyn Nine-Nine
Meanwhile, the show 'Brooklyn Nine-Nine' probably doesn't even need an introduction. The savvy, brilliant NYPD officers in the show take us along on their journey fighting crime, solving mysteries, and learning more about each other. Their growth as NYPD officers is also their growth as individuals. The main character, Detective Jake Peralta, who appeals to the audience with his sense of childish humor, leads the pack. He's seen as incredibly insightful and witty despite his many weird quirks. That is precisely why the hilarious season 6 of Brooklyn Nine-Nine's hilarious promo excited everyone.
Cross-Over Episode?!
Recently, a Reddit thread showed a meme that hinted at a potential crossover between the two hilariously insightful TV shows.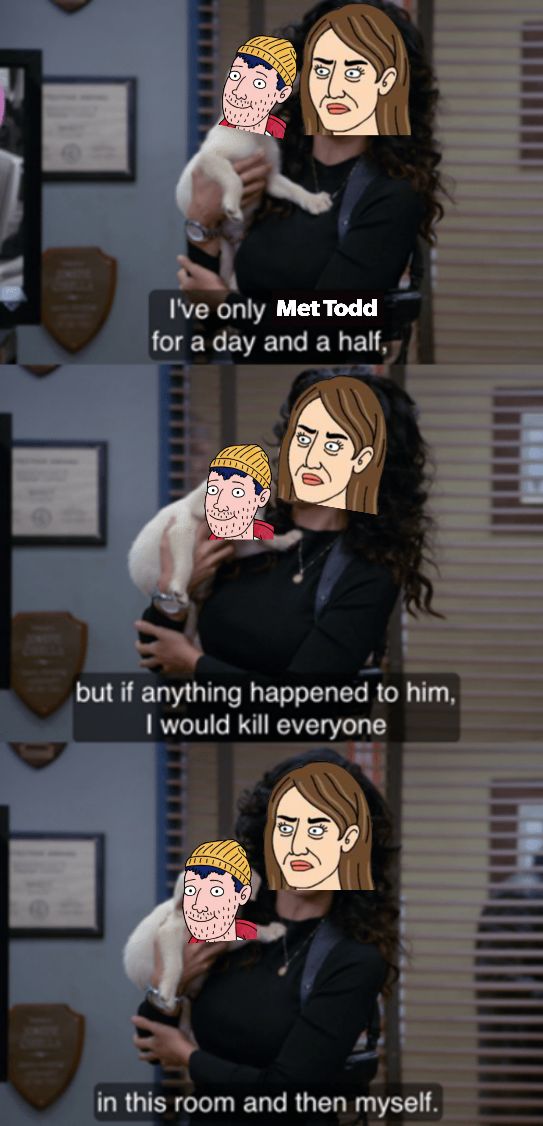 Bojack Horseman's latest season starred Stephanie Beatrix as the voice actress. She played the role of Gina/Sassy on Bojack Horseman's Season 5. Moreover, Andre Braugher (or Captain Holt in Brooklyn Nine-Nine) voiced Governor Woodchuck in Bojack Horseman. The cast of both shows has overlapped before. Coincidence? We think not!
All jokes apart, it was just a creative meme made by fans of the show. Having the two worlds merge would be pretty tricky. While Bojack Horseman is an animated show, Brooklyn Nine-Nine features real-life actors. But the possibility is enough to pique any fan's interest!
We hope the show's creators see this hilarious meme and work towards giving us an actual cross-over episode!