Ana De Armas is a Cuban actress. She is one of the most popular faces of Hollywood. At the age of 18, she starred in the teen drama El Internado from 2007-2010. Ana De Armas has worked alongside legendary actors such as Chris Evans, Ryan Gosling, Daniel Craig, etc. This talented and beautiful actress has her own fandom that awaits her new work. Ana De Armas has starred in iconic movies such as Knives Out, No Time to Die, and many more. Moreover, she is also a fashion icon. In summer most of us love staying at home in our free time. So, we have made the best Ana De Armas movies list for you to get fully entertained.
Knives Out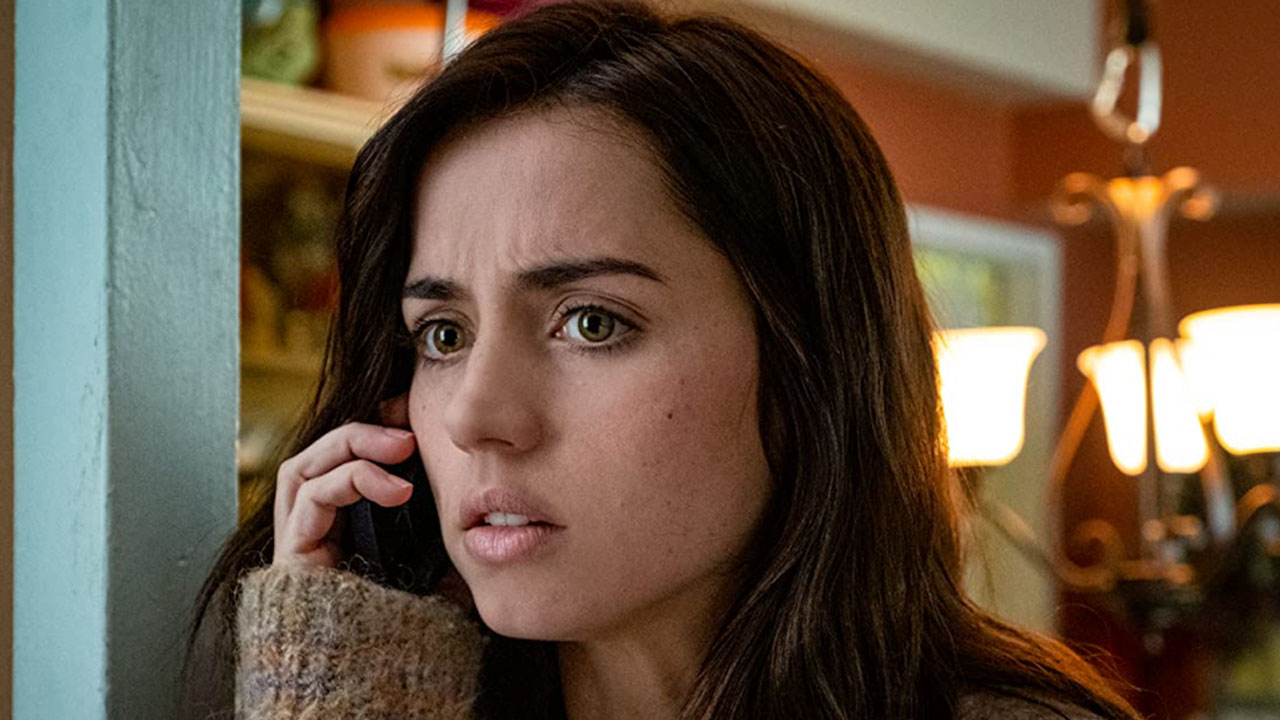 Knives Out is a 2019 Mystery/Comedy film starring the iconic faces named Ana De Armas (Marta Cabrera), Daniel Craig (Benoit Blanc), Jamie Lee Curtis (Linda Drysdale), Chris Evans (Hugh Ransom Drysdale), etc. Rian Johnson directed and wrote this film. It is produced by Ram Bergman and Rian Johnson. This movie received positive criticism specifically due to its great direction and good screenplay.
The plot revolves around Harlan Thrombey's family, a rich novelist. Upon his death, an investigation starts involving Harlan's nurse (played by Ana De Armas). She is one of the suspects in the investigation that is going around. Is she innocent? Or did she take a part in killing Harlan? Guess, you will have to watch the movie to know the whole story. Moreover, the movie displays real excitement, thriller, and suspense throughout the scenes. Knives Out is one of the best Ana De Armas movies.
No Time to Die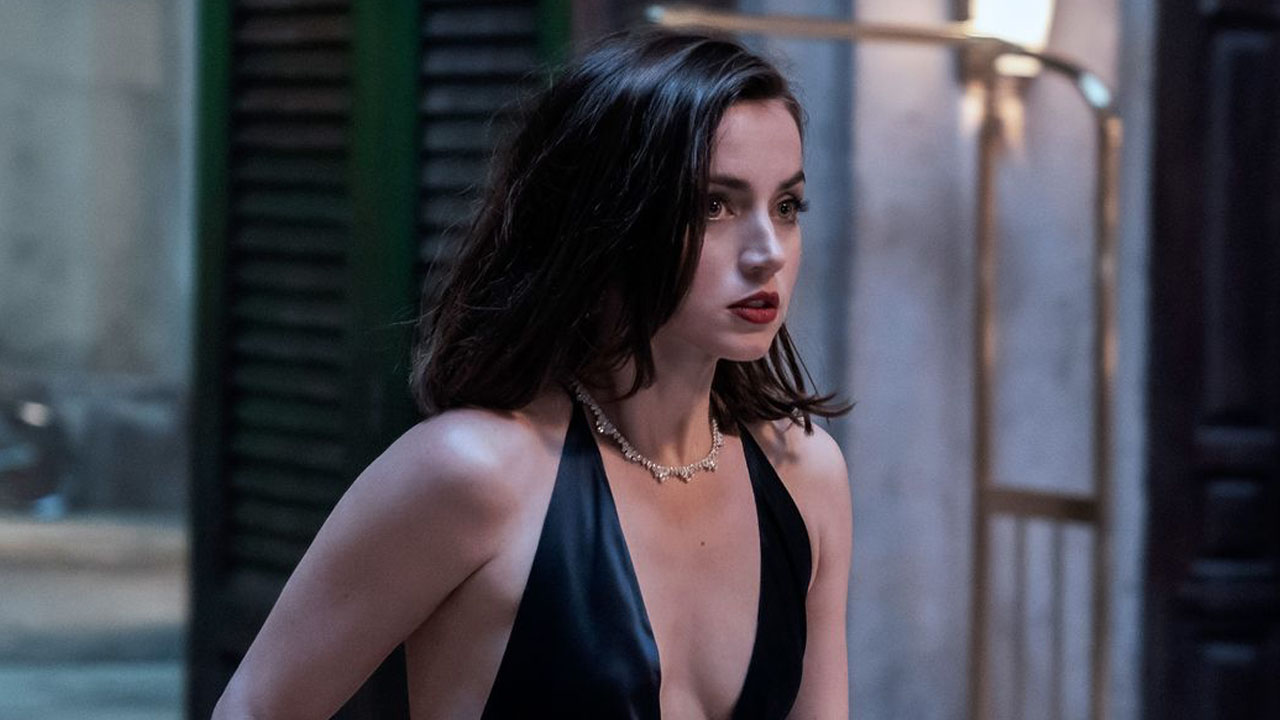 This Bond film, an instant hit, was released in 2021. Michael G. Wilson and Barbara Broccoli produced it. Cary Joji Fukunaga directed it. Neal Purvis, Robert Wade, Fukunaga, and Phoebe Waller-Bridge have done the screenplay. 'No Time to Die' stars Daniel Craig (James Bond), Rami Malek (Lyutsifer Safin), Ana De Amas (Paloma), Naomie Harris (Eve Moneypenny) etc.
In this movie, Bond has left behind active service and is enjoying his life in Jamaica. After some years, Felix's friend from the CIA contacted Bond to save a scientist. He eventually agrees, however, it becomes one of the most difficult rescue missions. He is assisted by Paloma (played by Ana De Armas) who plays an intricate role in solving the case with bond. This is one of the most watched movies from Ana De Armas best movies list.
Deep Water
This erotic thriller movie stars the two biggest icons of Hollywood Ana De Armas and Ben Affleck. It is based on the novel of a writer named Patricia Highsmith. And its name is 'Deep Water' (written by Patricia Highsmith). This 2022 movie was released in March on Hulu. Vic (Ben Affleck) and Melinda Allen (Ana De Armas) play mind games with one another in their marriage. They don't want to be like a traditional couple.
This movie involves multiple games, many dangers, manipulation, jealousy, etc. Adrian Lyne directed this film and he is quite known for delivering masterpieces. Arnon Milchan, Guymon Casady, Benjamin Forkner, and Anthony Katagas produced it. And because of the erotic element, this movie was liked by a lot of people. And that is why it is on our best Ana De Armas movies list.
Blade Runner 2049
Blade Runner 2049 is a Sci-fi Action movie released in 2017. The film stars the legendary Ryan Gosling (K/Joe), Harrison Ford (Rick Deckard), Ana De Armas (Joi), Robin Wright (Lt. Joshi), and many more. In this film, we see a young Blade Runner (K) (who hunts rogue replicants) in Los Angeles Police Department. He gets hold of a major secret that leads him to some truths about the former Blade Runner, Rick Deckard.
Deckard has been missing for thirty years. Moreover, K has a girlfriend named Joi (played by Ana De Armas). She is in the form of a holographic. This quest to search for his former Blade Runner will lead up to unexpected secrets that will keep you glued to your seat. Denis Villeneuve directed this movie. Andrew Kosove, Broderick Johnson, Bud Yorkin, and Cynthia Sikes Yorkin produced it. And it is on our best Ana De Armas movies list.
War Dogs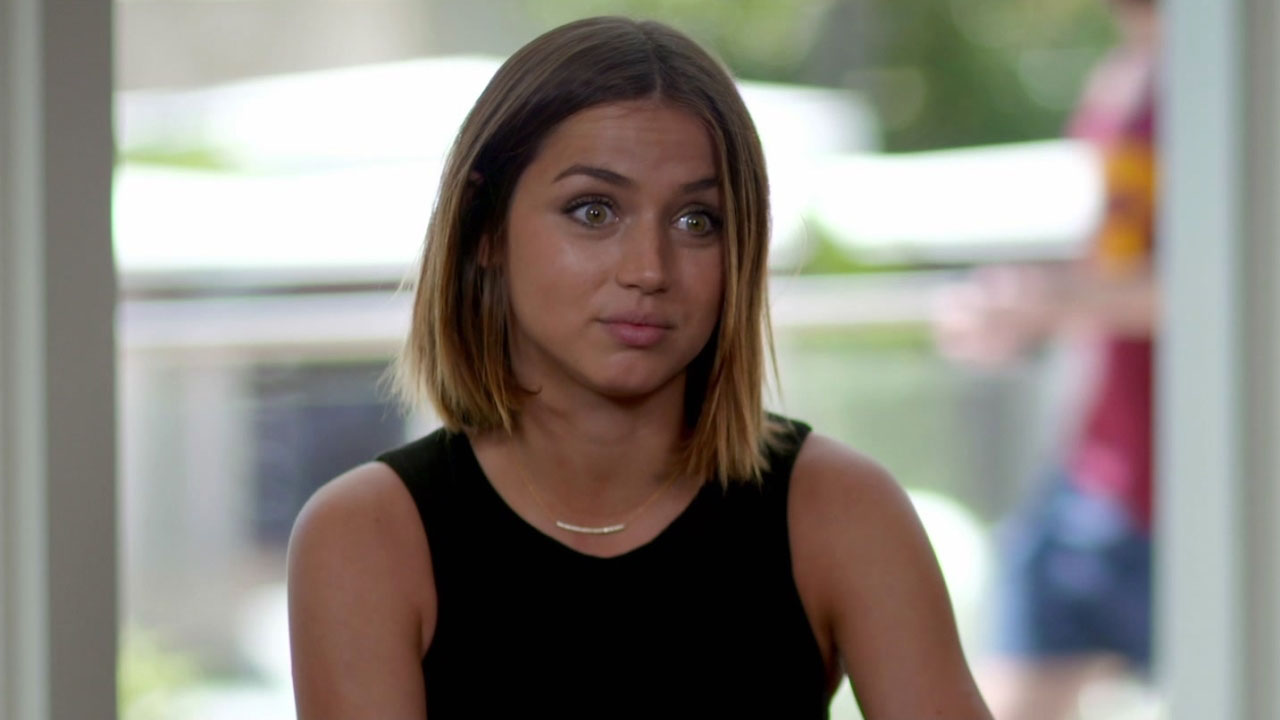 War Dogs is an American Comedy Crime movie starring Ana De Armas (Iz), Jonah Hill (Efraim Diveroli), Miles Teller (David Packoyz), Bradley Cooper (Henry Girard), and many others. Released in 2016, this film is based on Efraim Diveroli's memoir 'Once a Gun Runner'. Todd Phillips directed this movie. Jason Smilovic, Stephen Chin, and, Phillips wrote it.
The plot revolves around two arms dealers. They have a contract from US Army to supply ammunition for the Afghan National Army. The comedic duo brilliantly serves entertainment while covering dangerous situations they got themselves into. Mark Gordon, Todd Phillips, and Bradley Cooper produced War Dogs. Ana De Armas has a supporting character in this movie. Since this, she has blossomed into a very well-known and iconic actress. War Dogs on Netflix is not a movie to be missed on our best Ana De Armas movies list.
Corazón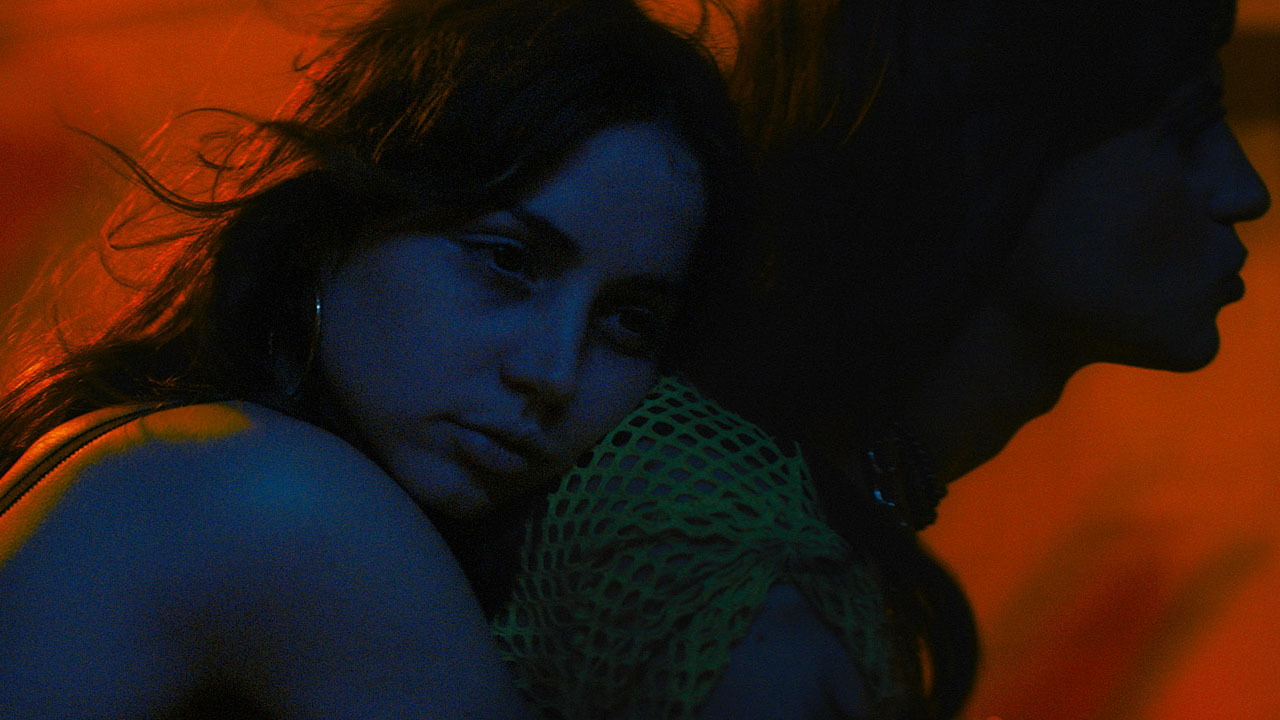 Golden Globe nominee, Ana De Armas has done many versatile and challenging roles. In the film, Corazon, she plays the role of a poor prostitute. Elena Ramirez finds out soon that she has a medical condition and that she needs money in order to get proper aid for this condition. Moreover, this film is based on a true story. Kelley Sane has written this film and John Hillcoat directed it.
The customers who meet Elena are unaware that she is near death and is on a turbulent journey. Further, this movie was used to raise awareness about organ donations. This above-mentioned campaign had two aims. One was to create a film based on a true story. And the second one was to provide viewers with an enraging tool so they can register as organ donors.
Anima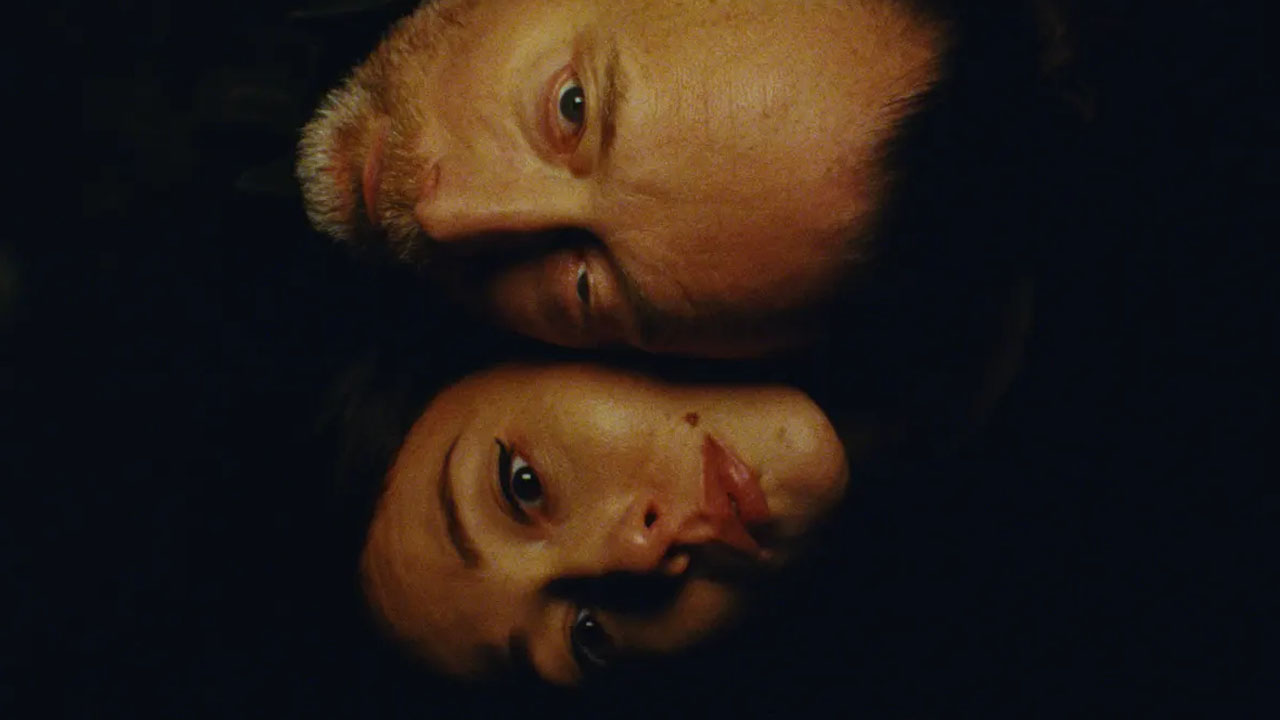 Ana Victoria Perez wrote and directed this outstanding film. It was released in 2011 and is only 11 minutes long. The story of this short movie revolves around Julieta and her cellist. This film is about self-realization. We see her encountering a strange presence something that jolts her at once. It is a great movie if you want to check out the brilliant acting skills of Ana De Armas. Anima is short but is an outstanding display of acting and that's why deserves to be mentioned on the best Ana De Armas movies list.
Related: Does na De Armas Have A Crush On Bridgerton's Regé-Jean Page?