Just the idea of a whole other dimension existing beyond the one we live in is so fascinating. Movies give us a chance to visualize it. This has led to the concept of the multiverse being expanded to different film genres from horror to thriller to dramas and many more. The idea of a parallel universe was first popularized in comic books back in the 60s. It then slowly made its way into movie plots. At this time and age, the multiverse is a highly popular topic to make movies about.
This is because some of the most watched films of these times are about parallel universes. If you also want an insight into what it would be like to live in a parallel universe or live a completely different life, here is a list of the best parallel universe movies to watch online.
1. Sliding Doors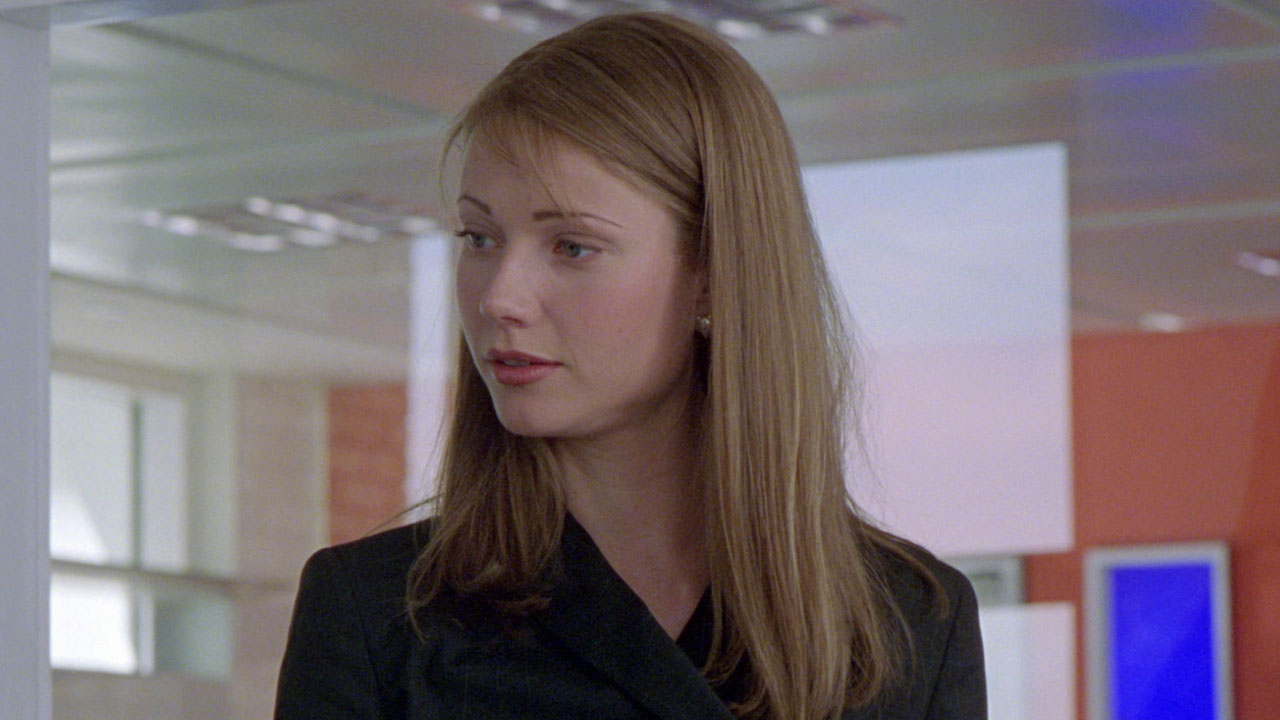 This 1998 is a classic romance drama by the director, Peter Howitt, the film stars Gwyneth Paltrow as the main lead. The film essentially explores the concept of what one would call 'what if', where two alternate situations are shown. The story focuses on Helen, who takes a train from home after she is fired from her job. In one of the two depicted scenarios, Helen takes the train home and catches her boyfriend cheating on her. She breaks up with him and moves on to a better life. In the other scenario, she misses her train which allows her boyfriend's 'other girl' to escape.
However, in this situation, Helen's life goes down a spiral as she always doubts her boyfriend's loyalty. The film also stars John Hannah, John Lynch, and Jeanne Tripplehorn. If you want to watch a rather light-hearted parallel universe film, this is for you.
2. Spider-Man: Into the Spider-Verse
Spider-Man: Into the Spider-Verse is the first notable, animated movie that was released in the theatres from the Spider-Man franchise. It uses stunning animation to tell the story of a boy, Miles Morales, as he transforms into the new Spider-Man. He teams up with the many Spider-People from parallel dimensions to save his realm from Kingpin, the crime lord.
The Spider-People in this film were new and progressive. As they came in all shapes and sizes and, occasionally, were not quite human, as some would anticipate from the multiverse. Both fans and critics loved this fresh interpretation of Spider-Man. And the movie garnered multiple accolades at the Golden Globes in addition to winning Best Animated Feature at the 91st Academy Awards.
The film comes by directors Bob Persichetti, Peter Ramsey, and Rodney Rothman. It also features the voice of actors like Shameik Moore, Jake Johnson, Hailee Steinfeld, Mahershala Ali, Brian Tyree Henry, Lily Tomlin, and Nicolas Cage. This movie is considered by some the best multiverse movie to watch out there.
Related: Where To Watch Spider-Man Movies In Order Online
3. The One
Despite being a straightforward action film, The One deserves praise for structuring its whole story around multiverses and trans-dimensional transportation. The vilest yet ambitious version of Jet Li's character, Gabriel, shows up first. In order to achieve the title of being "The One" i.e. a creature with godlike powers accessible by eliminating all of his other selves, he intends to kill every version of him that exist in other dimensions.
However, instead of going to Gabriel, The One's qualities went to Gabe, a kindlier and more modest version of Gabriel. The protagonist in this version then employs his newly acquired abilities to exile villain Jet Li to a prison camp in an underworld realm. This 2001 parallel universe movie is by director James Wong and features Delroy Lindo, Carla Gugino, and Jason Statham alongside Jet Li.
4. Coherence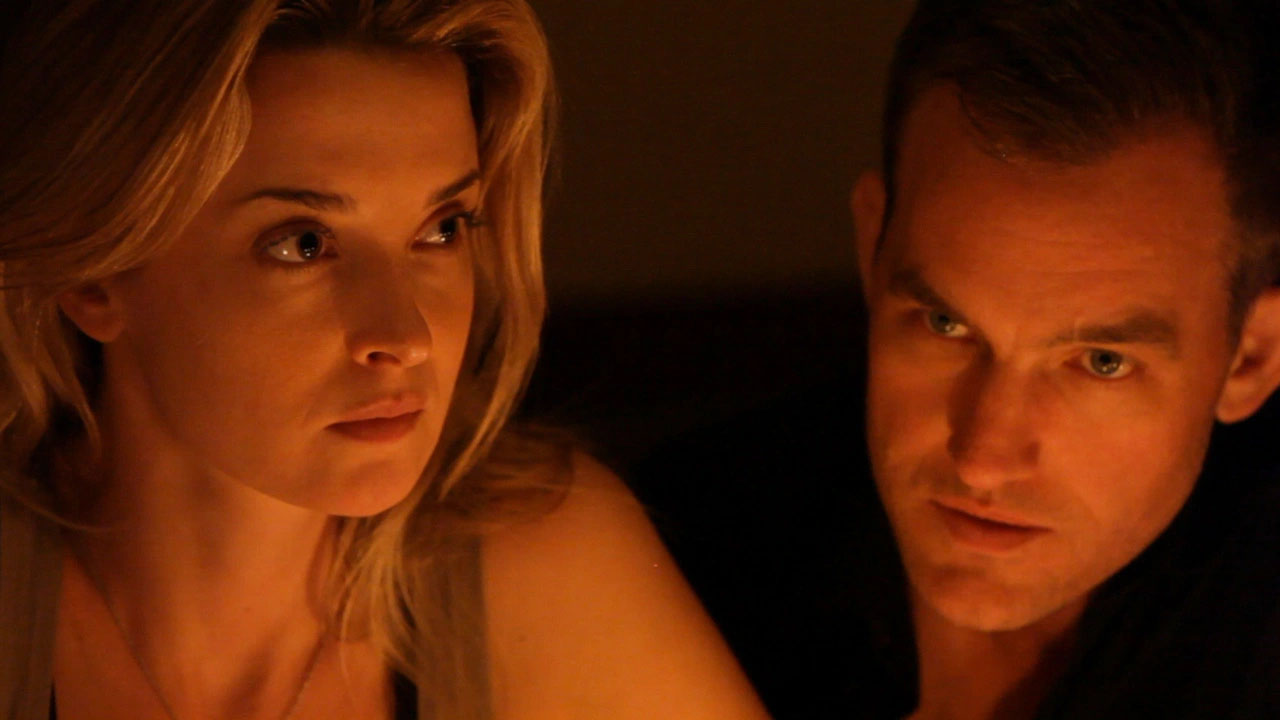 James Ward Byrkit made his directorial debut with this science fiction psychological thriller that came out back in 2013. The story follows a reunion of a group of friends that seemed to be going well until a comet passes. This results in a second world being created that will collapse once the comet passes. In order to increase their chances of surviving, the main characters become determined to murder their multiverse doppelgängers. Movies like Coherence have been already blowing minds as far as how they approached the intricate sci-fi genre prior to Disney or Marvel even beginning to toy with the idea of a parallel universe in creative ways. The movie stars Emily Foxler, Maury Sterling, and Nicholas Brendon. In this list of the best parallel universe movies to watch online, this mind-bender is worthwhile.
5. Doctor Strange In The Multiverse Of Madness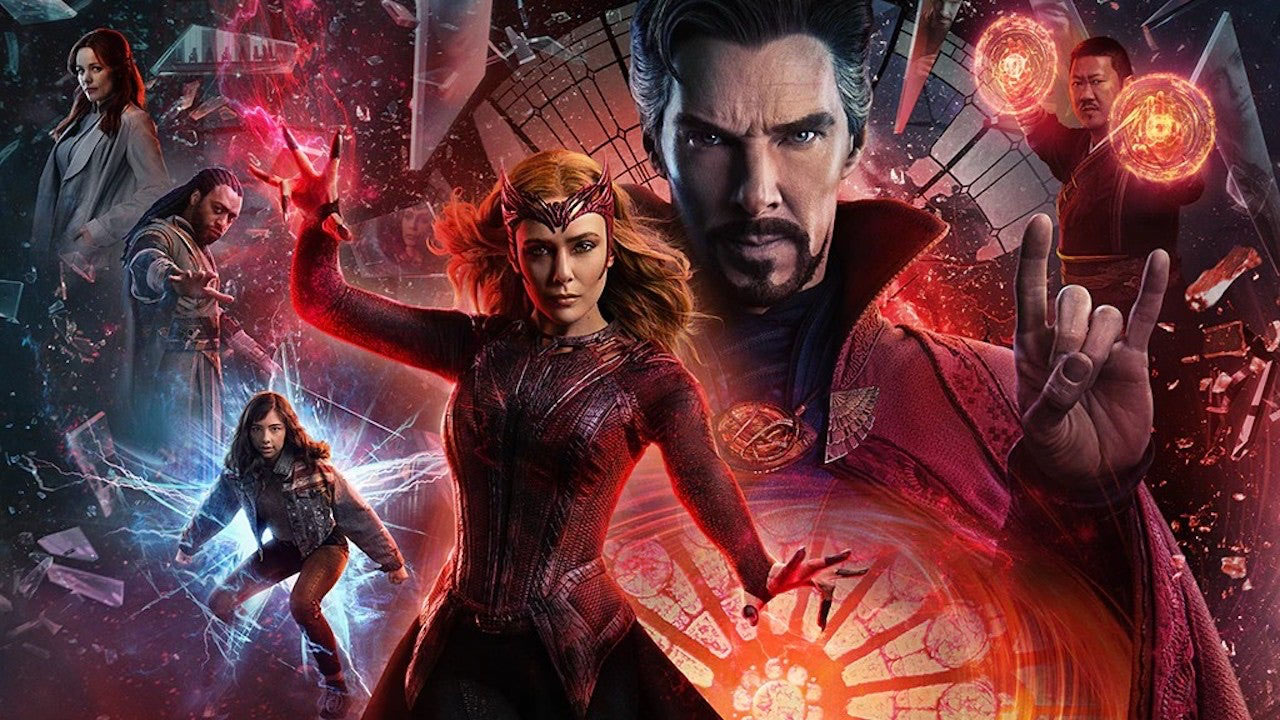 Marvel is famously known for exploring the multiverse concept, there have been many Marvel movies centered around the concept. One such movie or rather a franchise is Doctor Strange, a superhero who has powers that allow him to visit different dimensions. Marvel first introduced the multiverse concept in the Avengers: Endgame film.
Doctor Strange in the Multiverse of Madness witnesses Dr. Strange joining forces with an intriguing young girl from his nightmares who has the ability to travel across multiverses. They travel together in order to combat numerous threats including other-universe versions of himself that threaten to wipe off a countless number of people across the multiverse. Additionally, new characters are introduced in this, including America Chavez, various strange or violent incarnations of Dr. Strange, as well as other MCU heroes.
The movie also functions as a crossover narrative when the other well-known Marvel comic book characters, who are typically owned by Sony, are gradually introduced into the MCU. The film stars Benedict Cumberbatch, Elizabeth Olsen, Chiwetel Ejiofor, Benedict Wong, Xochitl Gomez, Michael Stuhlbarg, and Rachel McAdams.
Related: Best Benedict Cumberbatch Movies and TV Shows List!
6. Coraline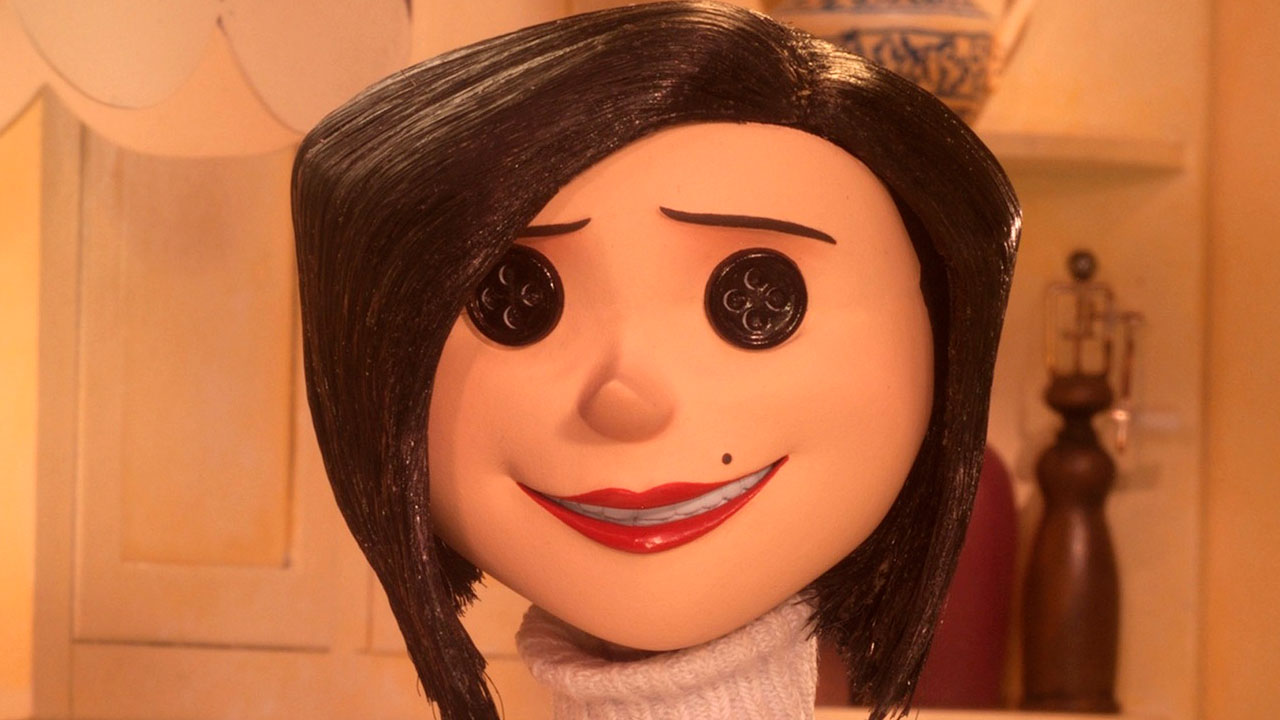 Based on Neil Gaiman's novella of the same name, Coraline is a 2009 animated horror film written and directed by Henry Selick. The story follows a strange occurrence during the time Coraline is going through puberty. She notices that she is growing tired of her parents and any contact with her family, which is why it is fortunate that she discovers a mysterious door in their new home. This door serves as a gateway to a new and "better" rendition of her parents in a parallel universe.
A place where everyone has buttons for eyes. However, things take an interesting turn when Coraline realizes things may not be as they seem. To this day, many claims that Coraline may be one of the best horror movies out there. This is why it deserves to be on this list of best parallel universe movies to watch.
7. Everything Everywhere All at Once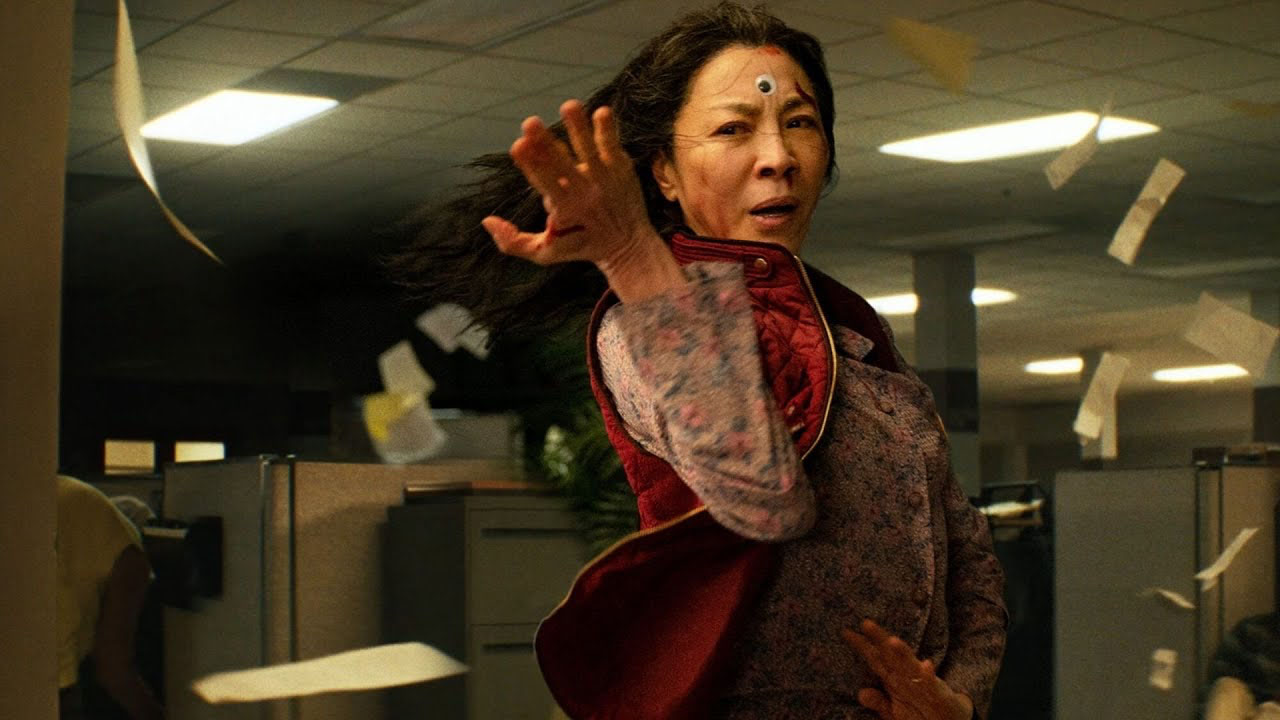 Known for their thought-provoking movie full of absurd and genius ideas, directors Daniel Kwan and Daniel Scheinert brought us Everything, Everywhere All At Once in 2022. In a movie featuring the same theme of parallel universes, the legendary Michelle Yeoh strivers to save her relationship with her daughter and reality as we know it. Yeoh plays the role of a Chinese immigrant Evelyn Quan Wang who has to ensure her family's laundromat business doesn't get audited by the IRA. Whilst trying to do so, she gets swept up in a crazy adventure where only she has the power to save everyone by exploring other universes and seeing the different lives she could have led.
The movie has an impeccable cast. Jamie Lee-Curtis plays the role of the IRS auditor, Stephanie Hsu is Evelyn's daughter Joy, Ke Huy Quan is Evelyn's husband Waymond, and James Hong is Evelyn's father Gong Gong. Of course, all the main characters play a range of interesting roles that the directors have crafted for them. Undoubtedly, this movie is a rollercoaster of a ride. It's action-packed, hilarious, and full of warm moments that make you think for a long time.