From TikTok star to Hollywood A-lister, Addison Rae completed this journey in no time. Yesterday, her first film, He's All That, started streaming on Netflix. At the premiere, she revealed that she might have also practiced kissing with her co-star off-camera.
Related: List of Tanner Buchanan Movies and TV Shows
Until 2019, no one had ever heard of Addison Rae.
When TikTok launched, many youngsters found a way to showcase their talent and share their lives with an audience. Among those was Addison Rae, who gained fame for her dance videos. In July 2021, she became the third most followed TikToker with 81 million followers. At age 20, Rae made headlines for being a close friend of Kourtney Kardashian. Similarly, her relationship and a very public breakup with Bryce Hall kept her in the news. However, Addison Rae had her eyes set on bigger and better goals.
In 2020, a remake of She's All That was announced, and the cast included the infamous TikToker
Although the story is similar, He's All That have gender-swapped the main characters. The cast includes Addison Rae, Tanner Buchanan, Rachel Leigh Cook, Matthew Lillard, and none other than Kourtney Kardashian. With this film, Rae will make her Hollywood debut. Despite gaining popularity with TikTok, acting was always her passion. In an interview, she talked about not limiting herself to only one thing and said:
In this industry, when you come in and get labeled as one thing… people like to keep you there. Which is understandable, and I get it, but what people don't realize is I've always wanted to do acting, I've always wanted to do music. I've always wanted to do all these other things that they didn't really get to see or know, because I just started being known when I was 19 years old.
At the premiere of He's All That, Addison Rae revealed an interesting fact from behind the scenes.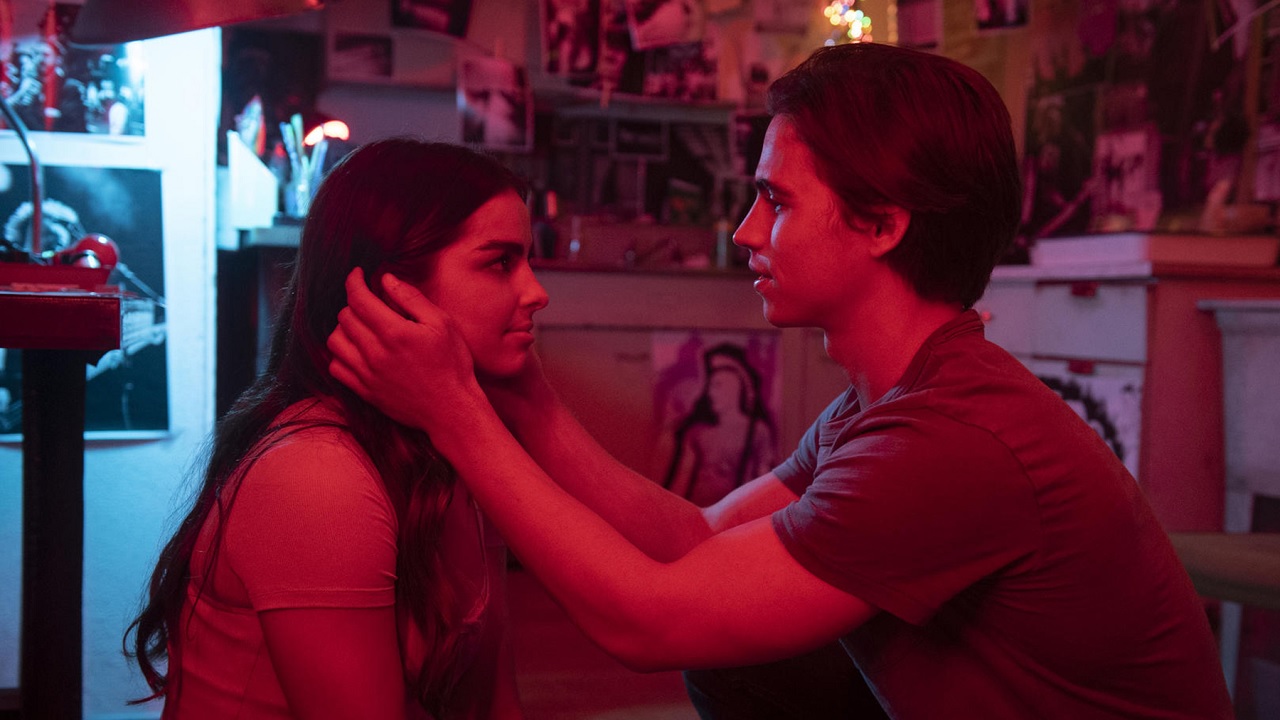 Last night, Rae attended the premiere of her film. During the event, she shared her excitement and joy at this monumental moment in her life. Addison Rae expressed gratitude for this opportunity and said she wants to keep making films. Rae was asked about the steamy kissing scenes in He's All That with her co-star, Tanner Buchanan, during the event. While talking about it, she joked and said:
We did practice the kiss together on our own time. You have to! It's awkward the first time in front of everybody, so we were like, 'OK, we got to get it out of the way. Let's just do it!
While it is unclear if she was being serious or just joking, Addison Rae has shared how hard she works. Let us know in the comments what you think about her film.