The Kissing Booth fans unite as the third movie is officially coming out next month! The release date of The Kissing Booth 3 is August 11th 2021. And fans are excited to see their favorite characters back in action. But there were some major hints thrown in the trailer. Here's just my theory on Elle perhaps ending up with Marco. Read it and let me know if I'm way off-base here or there's something to this theory.
Related: Joey King Movies And TV Shows You Should Watch
The trailer for The Kissing Booth 3 had many hints
The main cast returns Joey King as Elle Evans, Jacob Elordi as Noah Flynn, Joel Courtney as Lee Flynn, Meganne Young as Rachel, and of course Taylor Zakhar Perez as Marco and Maisie Richardson-Sellers as Chloe Winthrop.
At the end of Kissing Booth 2, we saw that Elle ended up choosing Noah over Marco. There was a steamy love triangle going on between Elle, Marco and Noah. But there were some teasing that something romantic was going on between Noah and his Harvard batchmate Chloe. However, in the end, Elle and Noah were endgame.
Now, Elle was dealing with a big question on which university to go to. Does she go to Harvard and be with her boyfriend Noah? Or does she go with her best friend Lee to Berkeley?
She would have to break at least one heart, as the trailer is suggesting. Her best friend's or her brother's. The premise of the first Kissing Booth movie is taking a full circle moment here.
But in the trailer for the third movie, we see that during her summer internship, Elle ends up running into Marco.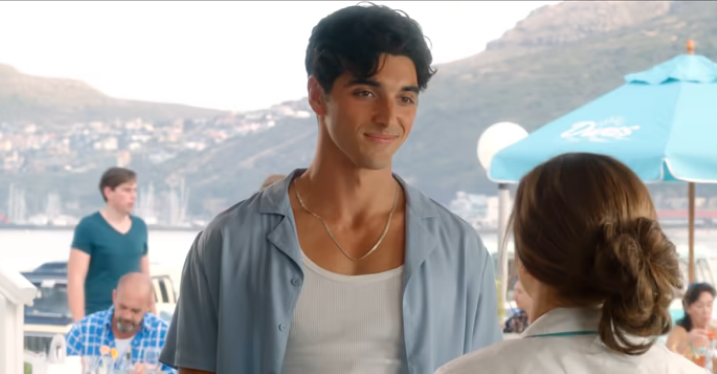 Plus, Elle is feeling a bit stressed out because she has to pick out a school. On top of that, she has to make the most of her time by spending her summer vacations with her boyfriend Noah and finishing the bucket list with her best friend Lee.
Through her stress, Marco becomes her shoulder to cry on.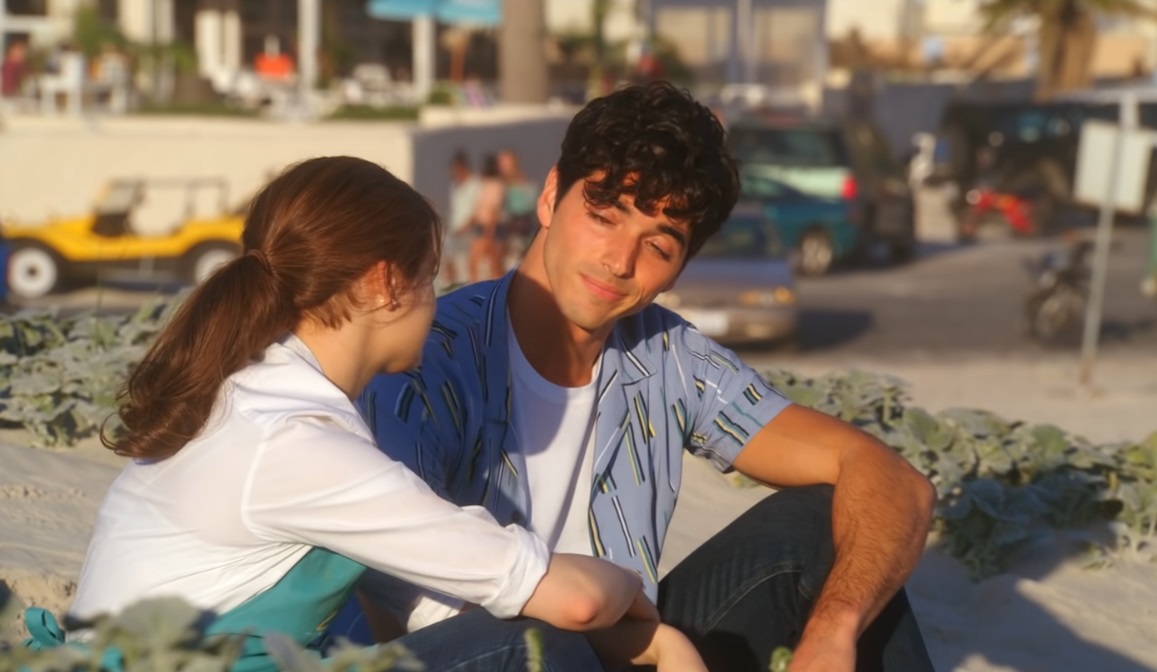 When Lee and Noah are both not understanding the stressful situation she is in, she ends up relying on Marco to air out her troubles.
Plus, there is also a scene where Marco and Noah end up in a heated stand-off with each other. And in the trailer, there's a clip of Marco saying:
"You're not meant to be with that guy."
Right after this clip, we see Noah speeding off in his motorcycle with Elle left alone crying.
However, at the ending of the trailer, Elle is narrating:
People pass through our lives. Some of them fade into memories. But a few become a part of who you are.
These are potential hints that Elle ends up leaving Noah for Marco.
The ending scene also shows us Elle and Noah riding in the motorcycle together, a scene from the previous movies. There was Marco and Elle dancing in between too so perhaps the director mixed up a few scenes in order to surprise the fans with a twist ending.
Related: The Kissing Booth 3 Actor Spills some tea on what to expect
But what if Elle chooses herself?
Marco telling Elle that Noah isn't the right guy for her could very well mean that he just doesn't think they're a right fit for each other. Moreover, Marco could also be encouraging Elle to focus more on herself and her needs.
This is what Mrs. Flynn (played by Molly Ringwald) advises Elle as well. She tells her to stop putting the needs of others before herself.
Elle is also telling Lee in the trailer that she's got so much pressure that she isn't able to figure out what she really wants for herself.
So, Elle might be leaving Marco, Noah and even Lee for that matter to figure out who she is. She'll still cherish these people and keep in touch with them but her life will start to revolve around her needs first.
Personally, I'm rooting for this option. And if she absolutely has to pick out a guy to date (you know for the plot), I'm Team Marco all the way. No shade to Jacob Elordi, Joey King and Taylor Zakhar Perez just have natural chemistry with each other. Even though Jacob and Joey actually dated and broke up while filming The Kissing Booth movies.
The movie is set to come out next month! Are you excited? Tell us your thoughts on what Elle should do in the third movie? Who do you think she picks?