Without James Gandolfini, 'The Sopranos' would not have reached the same heights as it did. However, it may have come at a big personal toll on him. This is because Gandolfini himself was the exact opposite of Tony Soprano in real life. And in trying to portray Tony, Gandolfini went into a very dark place that affected his moods. It made him appear as if he was a mean person. Here's what one of the directors of 'The Sopranos', Allen Coulter had to say after working for him.
How 'The Sopranos' made James Gandolfini a mean person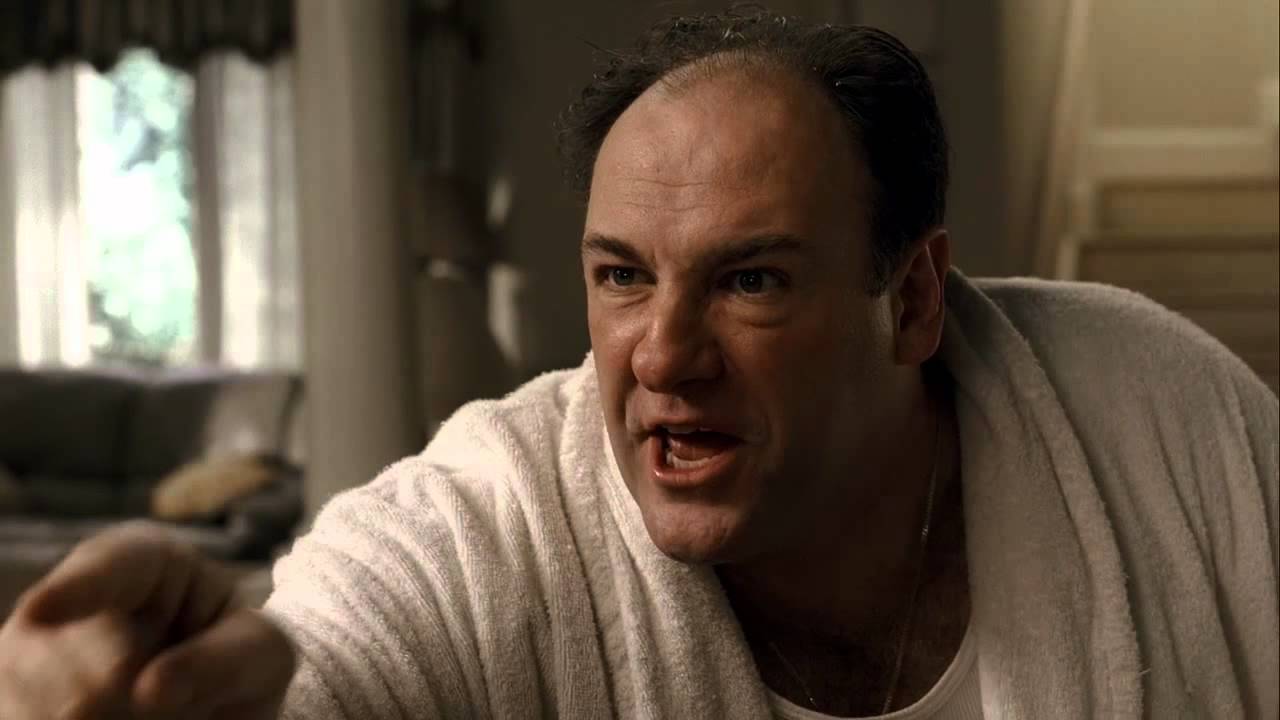 On the recent episode of the Talking Sopranos podcast, Allen Coulter appeared as a guest for hosts and former co-workers, Michael Imperioli and Steve Schirripa. There, Coulter talked about what it was like to work with Jim Gandolfini. He said he was a "complex man" and further said:
Someone asked me what it was like and I said, 'he wasn't mean to people, you know that, he was mean to himself'. Jim was like being around someone who was flailing around and every once in a while you get an elbow in your eye. But, you know, it wasn't aimed at you. That was kind of what it was like to direct him.
Then, Allen Coulter recalled this once incident with James Gandolfini that really hurt him personally. Coulter recalls about the time he directed the "Test Dream" episode from season 5 of 'The Sopranos':
I used to come on the set after like two or three years… First day back and Jim would look at me like he didn't know who I was. It was the most unsettling thing… and it was not until the test dream that he ever asked me a single thing. Or we had a simple exchange of anything personal, that was it. In five years.
One day, Coulter snapped
Of course, seeing the star of the show not even acknowledge who you are was very demoralizing for Coulter. As a result, Coulter just snapped on the set in front of James Gandolfini. He recalls:
I don't know what it was, I wasn't his kind of guy, I had no idea… We were shooting something and finally, I just thought after five f*cking years, if you just can't be decent with me, at least just ask me something. I was thinking that I wasn't saying it. And something was going on and I remember just standing up I said come on let's just shoot for Christ's sake or something like that. I was just fed up with him.
When Jim saw that, his behaviour completely changed around Coulter. That was the first time James Gandolfini actually had a personal conversation with him on the set of 'The Sopranos'. Allen Coulter recalls:
And after that, we were on a break or something, the first time he said, 'so what are you gonna do when this is, you know, what's happening this summer?'. And that was the first time that he ever said anything.
He changed for the good once the show ended
Moreover, once 'The Sopranos' ended, James Gandolfini's demeanour completely changed. He became a much better person, as Allen Coulter said he was a "different guy":
One night, I went to the theatre with Kim, and we ran into him. So, I went and I said hi. I couldn't get away! He was just talking, he was so open and so friendly and so like just curious.
Moreover, Allen Coulter once encountered Gandolfini after one of his plays too in LA. There, the two again shared a lovely time with each other:
I saw him out in LA, when he did Gods of carnage. In went backstage after it was over and he couldn't have been nicer and I think he was about to do the night off and he said I've got something I'd love you to work on. And that was it.
Even Steve Schirripa recalls that after 'The Sopranos' ending took a big load off of Jim's shoulders. He said:
I think sometimes he was just under so much pressure working all those hours, he had all those lines. I think when the show was over, I think it took him a couple of years actually to decompress. He was in a way better mood the last times I saw him, you know.
And then, Imperioli described perfectly that he took a lot of "pressure" in narrating Tony Soprano's lines. And he used that pressure to enhance his performance. It gave the world the brilliance of James Gandolfini as Tony Soprano in 'The Sopranos'. But, it took a massive toll on Jim himself. That is why he wanted the show to end.