Shrek 5 is one of the most highly anticipated animated sequels in the animation industry, especially for fans of the Shrek franchise. This beloved franchise of children's movies, fairy tale adaptations, and comedy movies follows the adventures of an ogre named Shrek, his trusty sidekick Donkey, and his wife Fiona, who also happens to be a princess. The franchise has spawned several spinoffs, including the popular Puss in Boots movie starring Antonio Banderas.
DreamWorks Animation, the studio behind the Shrek franchise, has enlisted the help of Illumination founder and CEO Chris Meledandri as a creative partner to help reboot the franchise. Meledandri is known for his expertise in family movies and has produced several Hollywood movies, including animated movies with talking animals, princess movies, and fantasy movies.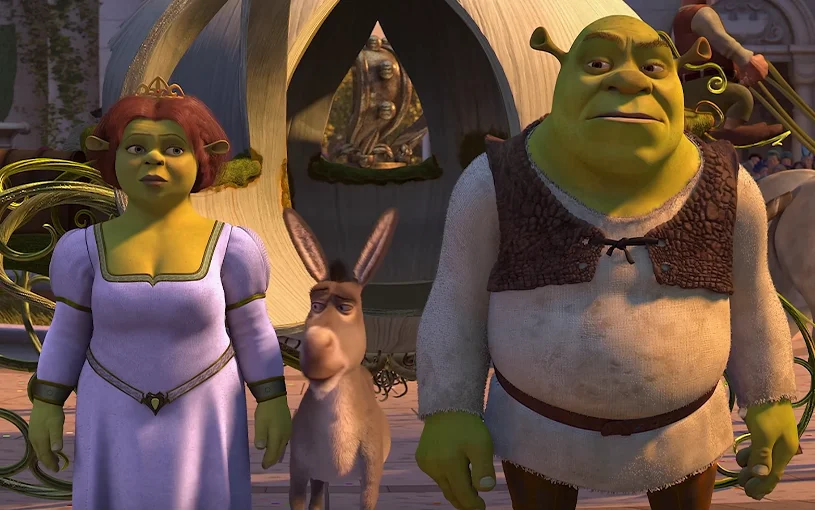 Meledandri is keen on bringing back the original voice cast of Mike Myers as Shrek, Cameron Diaz as Fiona, and Eddie Murphy as Donkey for Shrek 5. The comedic chemistry between the animated characters has been a key factor in the success of the franchise, and Meledandri wants to keep that magic alive.
The Shrek franchise has been a massive hit since its debut in 2001, and the fifth installment promises to be just as successful. It is sure to appeal to fans of comedy movies, adventure movies, and family movies. With the use of CGI animation, DreamWorks Animation can create a visually stunning world that will transport audiences back to the magical land of Far Far Away.
Illumination CEO Chris Meledandri Confirms The Making Of Shrek 5
Illumination CEO Chris Meledandri has confirmed that talks are underway with the original cast of the beloved "Shrek" franchise for a new installment, tentatively titled "Shrek 5." Meledandri said that negotiations with the actors are going well, and there is tremendous enthusiasm from them to return. He added that the process is similar to the one they went through with "Mario," where they honored the core elements of what audiences loved while building new story elements and characters that take the franchise to new places.
The CEO's optimism is backed up by Eddie Murphy's recent comments about his eagerness to return as Donkey, a character he believes is funnier than Puss in Boots. Meledandri expressed his excitement about Murphy's enthusiasm for the role and sees it as a good sign for the franchise's future.
Fans of the green ogre can expect to see him and his friends back on the big screen soon, and with the original cast returning, it looks like the upcoming "Shrek" installment is in good hands.
The CEO has confirmed that he believes Donkey, the beloved sidekick of Shrek, could support his own spinoff film, even as a part of the upcoming "Shrek 5." Meledandri said he thinks Donkey is a hilarious character with a lot of potential and sees a future where he could take center stage alongside Shrek in the new installment. He likened the possibility of a Donkey spinoff within "Shrek 5" to the successful "Puss in Boots" films starring Antonio Banderas.
Meledandri also teased some of the other projects Illumination is working on, including a return to "The Secret Life of Pets" franchise. While he didn't reveal too many details, he did mention that they are currently developing a couple of scripts for the franchise and are continuing to build on the world of domesticated animals.
Throughout his interview with Variety, Meledandri expressed his passion for storytelling and his love of creating worlds that people can escape to. He emphasized the importance of creating stories that resonate with audiences and that make them laugh, think, and feel.
Under Meledandri's leadership, Illumination has become one of the most successful animation studios in the world, with a string of hit films like "Despicable Me," "The Secret Life of Pets," and "Sing." Meledandri credits his success to his team of talented writers, directors, and artists who share his passion for storytelling and his commitment to creating worlds that people love.
Fans of Illumination's animated films can look forward to more exciting projects in the future, including a possible spinoff featuring Donkey from the "Shrek" franchise and new stories from "The Secret Life of Pets" world.
Other Upcoming Movies By Illumination Other Than Shrek 5
Meledandri recently discussed several upcoming animated projects in an interview with Variety. He revealed that the company is currently developing new stories for "The Secret Life of Pets" franchise, including one that focuses on a single primary character and introduces new characters, as well as an ensemble story. Additionally, Meledandri said that "Sing 3" is "deep into development" and will feature characters from the original cast while taking them into a new world.
While "Sing 2" did not perform as well at the box office as expected due to the omicron COVID variant's impact, Meledandri noted that the film was a streaming success, indicating that audiences want to continue exploring the world and characters. As a result, the studio will continue to create more "Sing" films.
Meledandri also discussed "Migration," a forthcoming film written by "The White Lotus" creator Mike White and directed by "Ernest and Celestine's" Benjamin Renner. The movie tells the story of a family of ducks in New England who disagree about whether to explore the wider world or remain safe in their pond. Meledandri praised the film's painterly quality and said that the characters are relatable despite being ducks.
Illumination is also branching out beyond feature films. The company has teamed up with "Despicable Me" writer and director Pierre Coffin on two short series, "Who's Who" and "Bones Story," which will premiere on TikTok in May before moving to YouTube. Meledandri said that Illumination likes to experiment with serialized storytelling and that Coffin's projects are exciting to follow.
Finally, Meledandri emphasized Illumination's commitment to telling original stories, which he considers essential to the culture. The studio's upcoming "Super Mario Bros." movie will feature a trailer for "Migration," giving audiences a first look at the film's unique style and themes.
In conclusion, Illumination has several exciting animated projects in the works, including new stories for existing franchises, a standalone film about ducks, and short series on social media platforms. Meledandri's commitment to original storytelling and experimentation promises to keep the studio's output fresh and engaging for audiences.