So, Joe Biden and his 74 million voters are not the only ones who have won this election. The Democrats did well in the Senate race too and can overturn it if they win 2 out of the 3 seats from Alaska and Georgia. But, they also won from New Jersey, where the voters elected Cory Brooker into the Senate. And his partner Rosario Dawson is over the moon for him!
Related: Rosario Dawson Comes Out As Queer 2 Years After THAT Instagram Post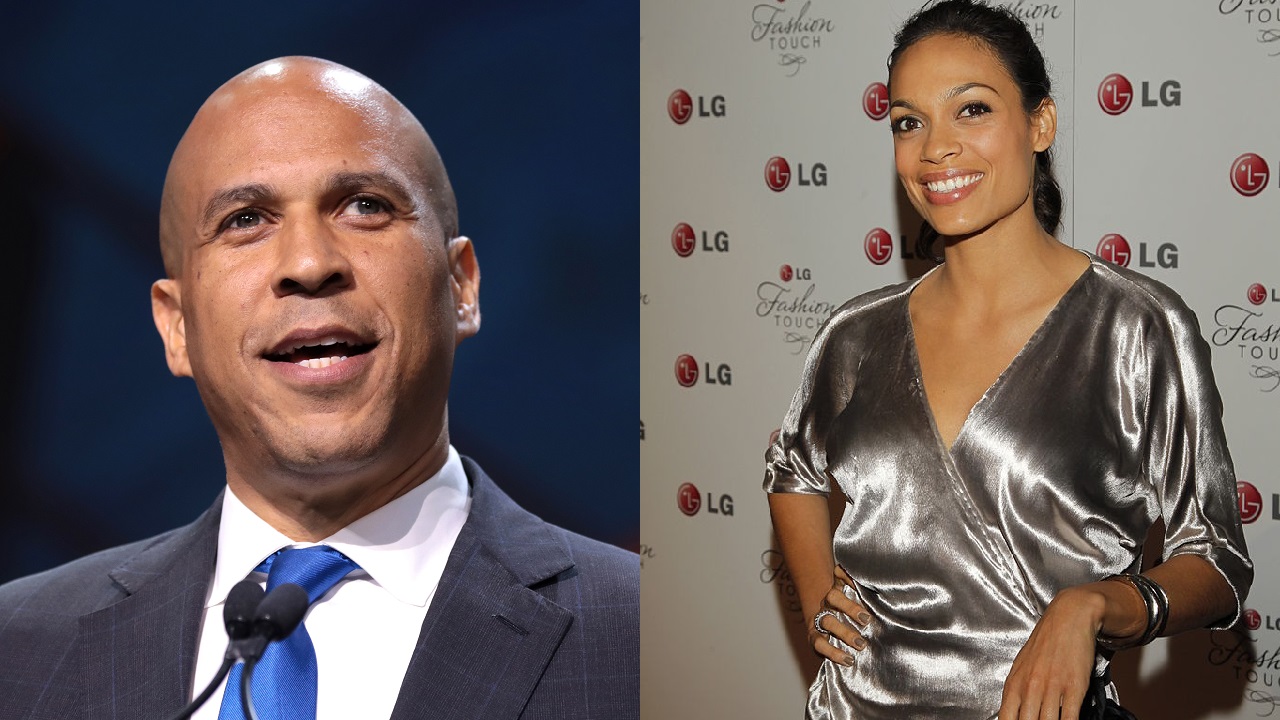 Rosario Dawson congratulates her partner Cory Brooker on re-election
The
actress
was jubilant upon hearing her partner Brooker won the Senate election in New Jersey. And she took to Instagram to express just how happy she was about his win. Dawson said in the post's caption:
So proud of and grateful for you my love. I got to vote for you here in New Jersey and am so glad that you overwhelmingly and rightfully won your seat again. To know your leadership will continue to guide us with love, brilliance, patience, grace and effectiveness is the kind of representation and hope we need. We saw record turnout and need to keep building so that we can win both houses and make real change!

#EyeOnThePrize #MIDTERMS #2022IsAroundTheCorner
You can look at the end of the post and easily say that the Democrats and Rosario Dawson already have their eyes on the future. They want to turn both houses of Congress in the mid-term elections of 2022 as well. However, if they're lucky, they can do it by December as well in the Georgia runoffs.
Brooker is also grateful for the people of New Jersey
And Rosario Dawson was not the only one expressing her love on Instagram. Cory Brooker did it too, for the people of New Jersey who elected him. He wrote:
New Jersey, I'm once again humbled by the faith you've placed in me. Thank you for standing with me and allowing me the honor of representing our great state in Washington.

Our work is far from finished.
Dawson also commented underneath the comments of the post, saying:
Congratulations my love. I'm so grateful for your leadership and your team. We need you.
Related: How Americans are coping with results of the 2020 US Elections
How they support each other's careers
Rosario Dawson and Cory Brooker made their relationship
public
back in January 2019 and are extremely supportive of each others' careers. You don't become a successful Senator and an actor without support from your partners, after all. Dawson also campaigned with Brooker, encouraging a lot of voters too. On the other hand, Cory Brooker has been by her side at many Hollywood events too. And the two have a great understanding in this regard, as Rosario Dawson told the
Washington Post:
For my whole life, I've always felt like, even when I got into a relationship, I was trying to be the center of the storm and everything was just this maelstrom out there. But for the first time, I feel like I have someone in the center of the storm with me.