"Perfect Match" is a popular dating show on Netflix that features well-known contestants from other dating shows. The objective of the show is for the contestants to find their significant other by coupling up each night and taking compatibility tests. The winning couple goes on a luxurious date and can choose two new contestants to go on dates with people already in the villa.
The couples in the villa change frequently, with almost all of them paired up with someone different by the end of the show. The show was filmed in early 2022 and aired on Netflix a year later. The final pairings were revealed in the last two episodes, and there are spoilers for the finale regarding whether any of the couples are still together.
The initial four episodes of Netflix's Perfect Match were intense and were released on Valentine's Day. By the end of these episodes, the couples in the villa were:
Kariselle Snow and Joey Sasso
Dom Gabriel and Francesca Farago
Nick Uhlenhuth and Ines Tazi
Chase DeMoor and Georgia Hassarati
Shayne Jansen and Izzy Fairthorne.
When the following four episodes were released on February 21st, the couples underwent significant changes, and almost all of the participants were paired with different people by the end. At the end of the eighth episode, the Perfectly Matched couples were:
Kariselle Snow and Joey Sasso
Dom Gabriel and Georgia Hassarati
Francesca Farago and Abbey Humphreys
Mitchell Eason and Chloe Veitch
Diamond Jack and Will Richardson
Ines Tazi and Damian Powers.
And then, in the last two episodes, which came out on February 28th, the final pairings were even more shaken up:
Kariselle Snow and Joey Sasso
Dom Gabriel and Georgia Hassarati
Chloe Vietch and Shayne Jansen
Izzy Fairthorne and Bartise Bowden
Lauren Chamblin and Nick Uhlenhuth
This Netflix hit reality tv show was recorded in early 2022, about a year before it was released on the streaming service. So, are any of the couples still together from this show? Well, let's find out. And if you don't want any spoilers, please go ahead and watch Perfect Match on Netflix.
Spoiler Alert, Seek With Caution!!
Kariselle Snow and Joey Sasso
Kariselle and Joey had dated before appearing on Netflix's Perfect Match, but it didn't work out due to Joey's commitment issues. They were still matched at the end of episode four and officially became a couple by episode eight. In the final episode, Joey proposed to Kariselle, but unfortunately, their relationship didn't work out after the show.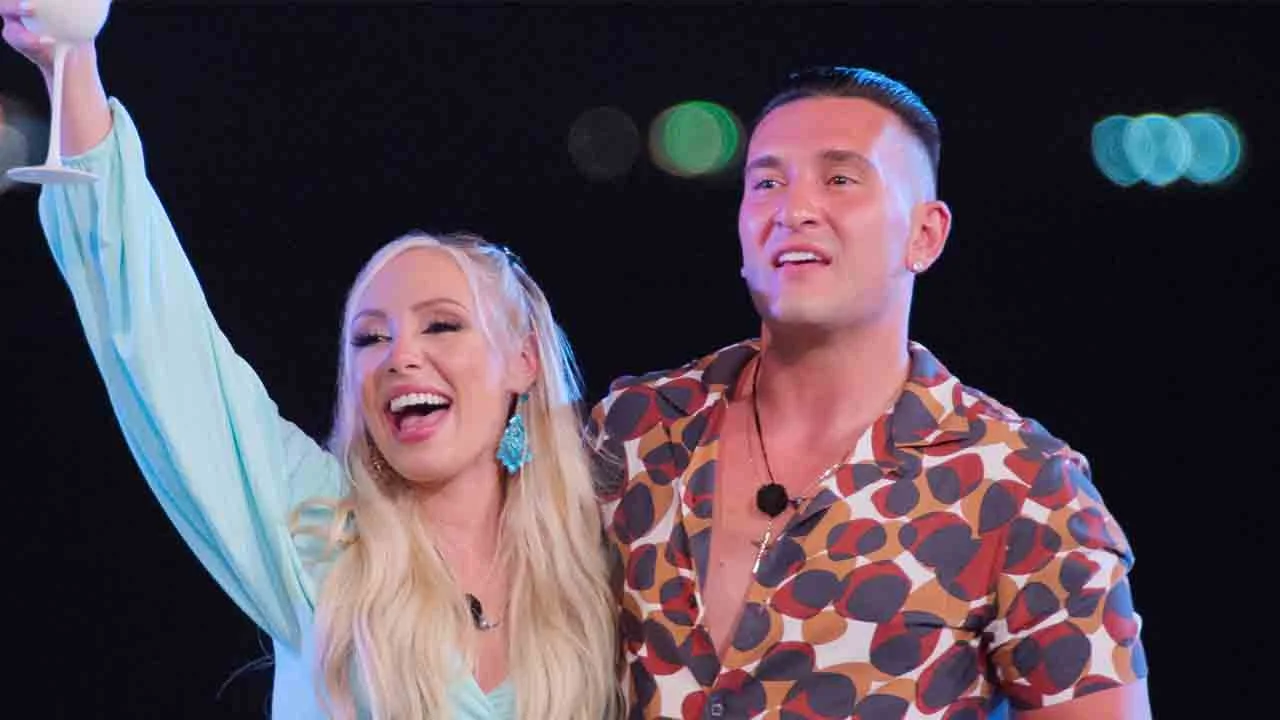 Despite this, they still have a lot of love and respect for each other, and Joey stated that they went through the show together and will always have that bond. Fans are still hopeful that they might reconcile, although they don't follow each other on Instagram currently.
Chloe Veitch and Shayne Jansen
Chloe initially had a connection with Shayne Jansen, but when her ex-boyfriend Mitchell Eason arrived at the reality tv show's house, she could feel some lingering feelings for him that she had to explore. Chloe and Mitch had flirted during their time on The Circle and dated after the show ended. But Chloe later announced on Instagram that their break up was due to "pressure" and "distance." During episodes six to eight, Chloe and Mitch were together, but he admitted he wasn't ready for commitment, leading Chloe and Shayne to reconcile.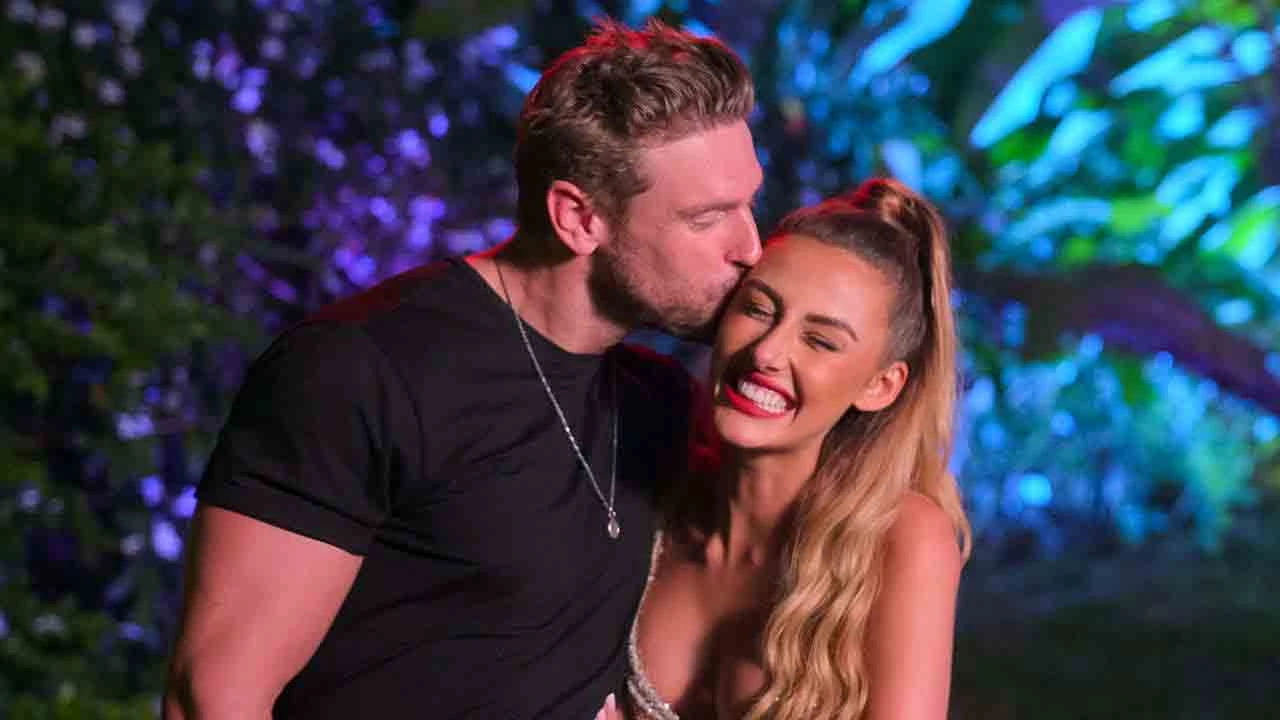 Despite a heated argument in episode 10, they made it to the finale as one of the remaining couples in episode 12. In June 2022, Chloe was reportedly dating actor Jody Latham, but they apparently broke up by October. Chloe hinted at a new relationship in January 2023, but she and Shayne do not follow each other on social media. Chloe confirmed to People that they had broken up and decided not to pursue a relationship after the show.
Regarding Shayne, Chloe said:
"When I decided to make him my perfect match, I was feeling very hopeful. When we got outside of the villa, the bubble that we had around us just popped. I will find my perfect match one day."
Related: Chloe Veitch and Mitchell Eason call it quits to focus on their career!
Lauren Chamblin (LC) and Nick Uhlenhuth
Latecomers to this hit reality show, Lauren Chamblin (LC) and Nick Uhlenhuth, only met during the final episodes. Nick had previously formed connections with Izzy and Ines but left the villa when they coupled up with other people. During a reunion party in episode 11, Nick was torn between LC and Francesca. During their final date, LC and Nick discussed the possibility of a long-distance relationship, but Nick didn't see LC as his perfect partner.
Their relationship status is unclear, but they follow each other on social media. In January 2023, it was reported that Nick was dating Bachelorette star Katie Thurston, suggesting he is no longer with LC. While the couple hasn't confirmed their relationship status, People has confirmed they are no longer together.
Izzy Fairthorne and Bartise Bowden
In the final episodes of the show, Izzy and Bartise, who had struggled to connect earlier in the season, found their way to each other. Bartise recently shared a picture from the show where he is sitting between Izzy and Ines with a suggestive caption. Izzy also shared a humorous post about Nick and Shayne's interest in her before choosing Bartise, which he re-shared. They follow each other on Instagram, but their joking posts suggest they are no longer together. This was confirmed by People after they interviewed the couple about their time on the show.
Dom Gabriel and Georgia Hasaratti
Dom was originally coupled up with Francesca from the beginning of the show, but she chose to recouple with Damian Powers in episode five, only to switch again and couple up with Abbey. Georgia decided to keep Dom in the house when Francesca recoupled, and she chose him over Chase DeMoor. Dom asked Georgia to be his girlfriend, and they were named the Perfect Match and won the show.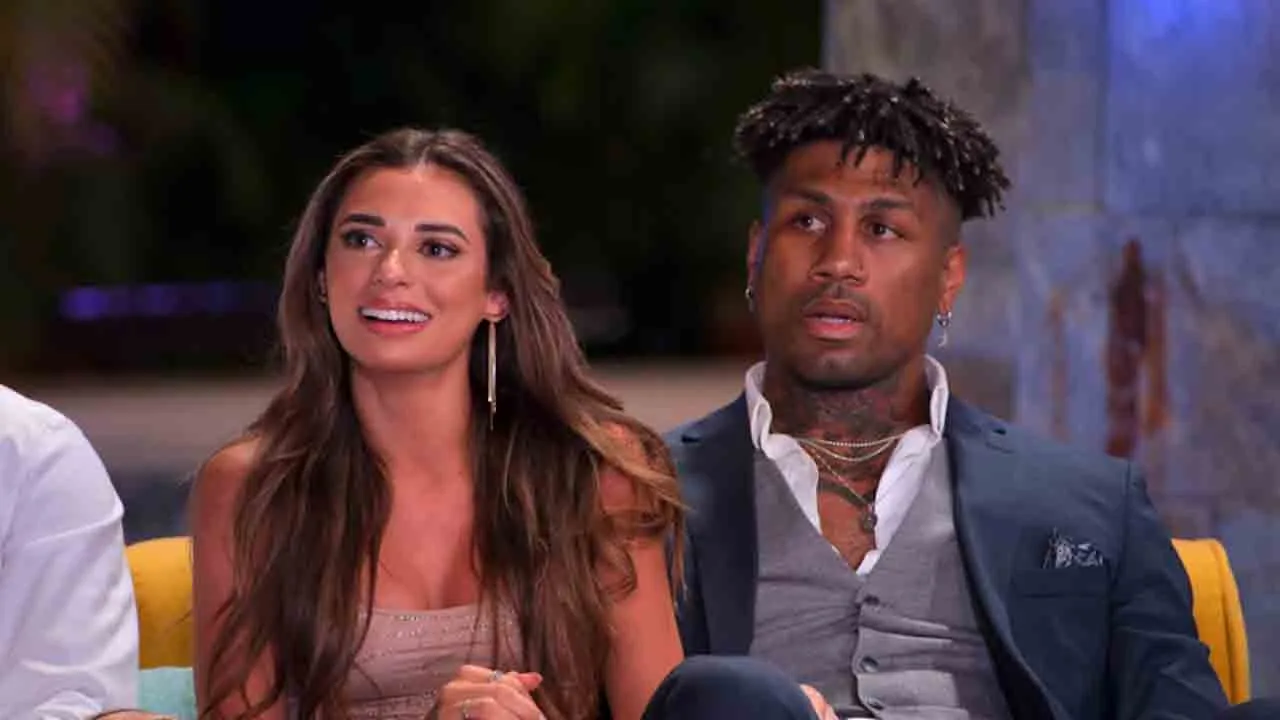 However, they are no longer together. Georgia seems to be with Too Hot To Handle's alum Harry Jowsey, who she dated in 2022, as evidenced by social media posts and TikToks. Dom and Georgia still follow each other on social media and seem to have an amicable relationship.
Georgia explained that they tried to make it work after the show, but the distance and their different situations made it difficult. Dom still loves Georgia and described her as a beautiful soul.