After almost a year of waiting, fans finally get Season 2 of Narcos: Mexico. The TV show is returning on Netflix this Thursday, February 13th. The ongoing drama battle between the drug cartels and the DEA has long been a fan favorite. Initially, the show was set in Columbia, portraying the journey of Pablo Escobar. When the show relocated to Mexico, many fans criticized it, and rightfully so. Everyone believed the show would lose its attraction and the storyline would fall apart. But Diego Luna and Micheal Pena proved them all wrong. Portraying the characters of Miguel Felix Gallardo and Agent Kiki Camarena, the show is far from boring or repetitive.
Narcos: Mexico | Recap:
Season 1 of Narcos: Mexico saw the rise of Miguel Felix Gallardo as he tried to consolidate power among the Mexican cartels. He can unite the Sinaloa, Tijuana, Juarez, and Guadalajara cartels under his umbrella. But it came at a high cost to his friends and family. A bargain was struck where the Colombian cartels (mainly the Cali Cartel) would produce cocaine, and Felix would be responsible for transporting it to the US. It seems as if everything has fallen into place for Felix. But little does he know the consequences of the kidnapping and murder of DEA Agent Kiki Camarena would have for him in the future.
What Season 2 has to offer?
At the end of Season 1, we meet our narrator Walt Breslin, a DEA Agent who has just landed in Mexico. Strictly based on real-life events, the agents are here to investigate the murder of one of their own. The DEA chapter in Mexico essentially becomes a US-sanctioned vigilante group. It is a new form of international meddling by the United States, where the ends justify the means.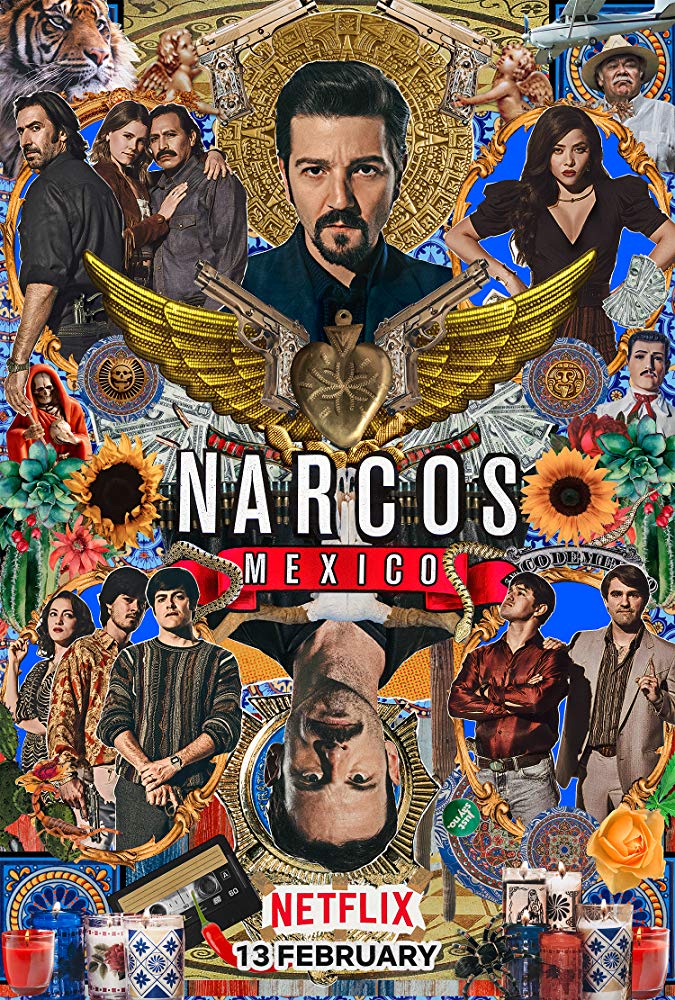 In a recent interview, Diego Luna said that Season 2 of Narcos: Mexico will "explore the fall of Felix Gallardo." The whole point of Felix creating his coalition was to eliminate the violence that was tipping off the police. But the DEA is just one of many issues the drug lord currently faces. According to executive producer Eric Newman, "[Season 2] is very much about an empire collapsing as Félix desperately tries to hang on to it, and all of the princes who serve under him get restless."
Who Is in Narcos: Mexico Season 2's Cast?
Diego Luna's portrayal of Miguel Ángel Félix Gallardo remains the show's most complex and compelling narrative. But this time around, his DEA agent rival will be played by Scoot McNairy. According to Newman, this character:
He brings a bare-knuckle style to law enforcement that we haven't seen before. It's time to take the gloves off, and it's time for a no-holds-barred approach.
Alejandro Edda will be playing Joaquín "El Chapo" Guzmán, and Sosie Bacon, Kevin Bacon's daughter, will be portraying a new character named Mimi Webb Miller.