Michelle Yeoh, a talented and gorgeous Malaysian actress rose to fame in the 1990s. She played phenomenal roles in Hong Kong films where she performed a lot of stunts. Currently, fans are waiting impatiently for Michelle Yeoh new movies, and rightfully so. Yeoh has done remarkable projects such as "Yes, Madam", "Police Story 3: Supercop", Holy Weapon" and others. In the international arena, Yeoh is famous for her work in "Tomorrow Never Dies", "Hidden Dragon", "Kung Fu Panda 2", "The Lady", "Memoirs of Geisha", "Crouching Tiger" and others.
Primarily, in present times, she is famous for her role in the romantic comedy-drama film "Crazy Rich Asians". It is indeed one of Michelle Yeoh best movies directed by Jon M. Chu. We have made a list of Michelle Yeoh Upcoming Movies for you so that you guys don't miss out on her work.
Moreover, Yeoh is a big name in Hollywood as she has earned many top awards. She has received BAFTA Award, Asian Film Award, Teen Choice Award, People's Choice Award, and many others.
Related: Shang-Chi Director Confirms Where The Film Is Placed On The MCU Timeline
The Tiger's Apprentice
'The Tiger's Apprentice' is an upcoming film starring the beautiful and iconic Michelle Yeoh as the voice of Mrs. Lee. It is one of the most awaited Michelle Yeoh new movies. It is based on an adventure and action fantasy novel by the author, Laurence Yep. The plot of this animated film revolves around Chinese mythology and modern everyday life in San Francisco. A Chinese American boy named, Tom, has grown under the love and supervision of his grandmother, Mrs. Lee. He is the apprentice of Mrs. Lee and he must protect a coral rose. Unfortunately, the grandmother has to leave Tom behind when Mr. Hu arrives. Now, Rose and Tom is under the protection of Mr. Hu. Tom realizes he is part of a bigger plan and a purpose as he becomes an apprentice.
He understands that he is a Guardian and has been a part of a long lineage of guardians. Mr. Hu will teach him ancient magic and prepare him for the future ahead. Moreover, he has now to protect the coral rose against the evils of this world. Besides Michelle Yeoh as Mrs. Lee, Sandra Oh, Brandon Soo Hoo, and Bowen Yang have been chosen as the cast members. The original book has two more books in the trilogy named Tiger's Blood and Tiger Magic.
There has been a lot of anticipation for this film. Raman Hui, Paul Watling, and Yong Duk Jhun are the directors. Bob Persichetti will be the producer. There are many expectations from this film and it can easily fall into the next Michelle Yeoh best movies.
Avatar 3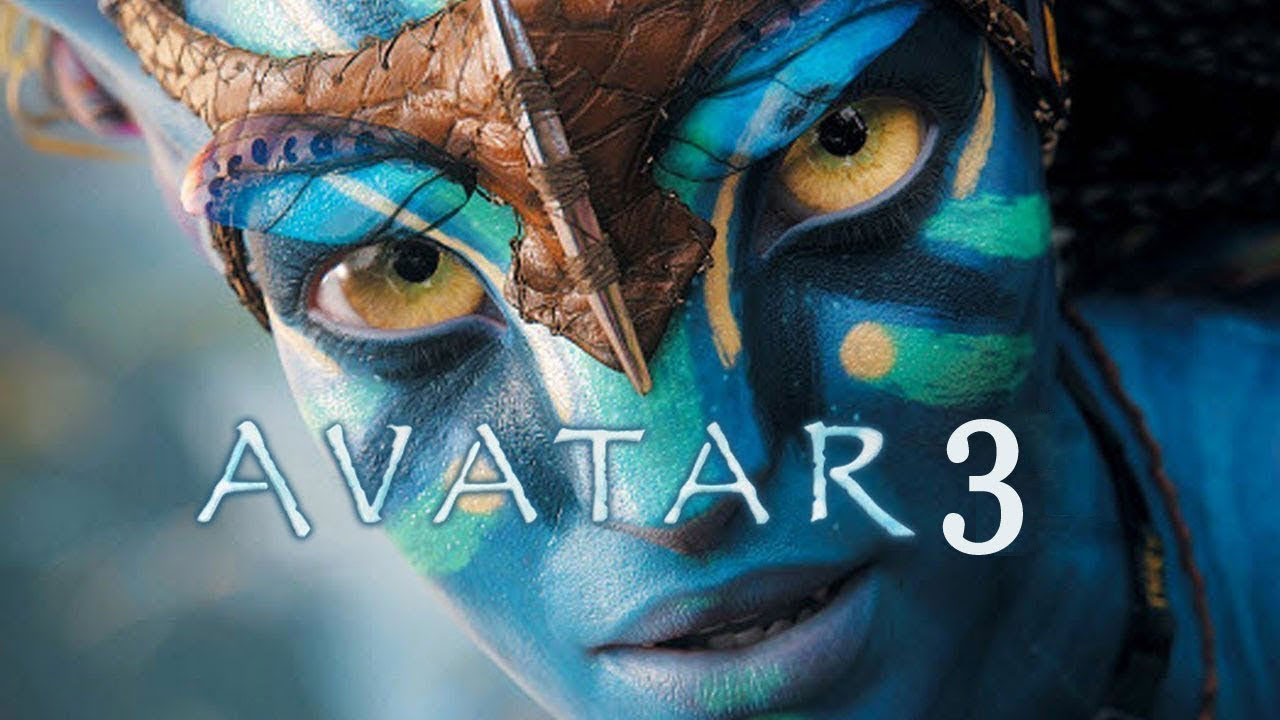 If you are not aware of the excellent and incredible sci-fiction masterpiece 'Avatar', then you must be living under rocks. This American film has gained huge success since the beginning of its very first part. Avatar was released in 2009. James Cameron, the 'Titanic' director, has co-written, co-produced, co-edited, and directed this part as well. It is a sequel to Avatar: The Way of Water. James Cameron is also producing the film with the help of Jon Landau. Cameron, Rick Jaffa, and Amanda Silver have done the screenplay. Avatar 3 was set to release in 2015 but Cameron decided to wait for new technology to develop as they had to direct underwater.
This film has been delayed many times due to production and due to Covid-19 primarily, however, for now, it is set to release in 2024. The iconic cast of Avatar will include Sam Worthington as James Sully, Zoe Saldana as Neytiri, CCH Pounder as Mo'at, Cliff Curtis as Tonowari, Giovanni Ribisi as Parker Selfridge, Joel David Moore as Dr. Norm Spellman, Dileep Rao as Dr. Max Patel, Michelle Yeoh as Dr. Karina Mogue and many others. Avatar movies are highly anticipated on Michelle Yeoh Upcoming Movies list.
The Electric State
The Electric State is an upcoming project starring Michelle Yeoh and Millie Bobby Brown. It is based on the iconic book of the same name by Simon Stalenhag. It is one of the most anticipated films to come to Netflix. The Russo Brothers are set to direct this film. They are known best for their works such as The Avengers: Infinity War and The Gray Man. Both have done exceptionally well hence fans can't wait for the Electric State. Moreover, Christopher Markus and Stephen McFeely are the writers and executive producers. Sarah Finn is the casting director of this movie.
The Electric State cast members were announced in August. That includes Millie Bobby Brown, Michelle Yeoh, Stanley Tucci, Brian Cox, Jenny Slate, Jason Alexander, and Chris Pratt. The plot of this film revolves around a runaway teenager who has a little robot. The teenager and the robot travel to American West to search for her younger brother. According to Netflix, the production will initiate this fall. According to some reports, the recording will be winding up in April 2023. Furthermore, fans are excited about Michelle Yeoh playing the role of a smart and fearless eight-year-old who is very fond of her younger brother. Moreover, Christopher is playing a 6-year-old boy with a wild imagination and who is ingenious.
The School for Good and Evil
'The School for Good and Evil' is an upcoming movie on the list of Michelle Yeoh Upcoming Movies in 2022. It is all set to release in October 2022. Paul Feig is the director. David Magee has done the screenplay. It is based on the book by Soman Chainani. Chris Castaldi and Soman Chainani are the executive producers of this action-drama-fantasy film. The plot of the movie is around best friends Sophie and Agatha living in the village of Gavaldon. Both friends have different dreams. Sophie desires to escape her life and become a princess while Agatha has a grim mother.
One day, out of the blue, both of them are dropped off at two strange schools. One of them ends up in a school for good and the other one is a school for evil. This is where the journey of every fairy tale begins. This film sounds interesting and full of magic and adventure. You surely don't want to miss this one.
The cast of this film includes Michello Yeoh as Professor Anemone, Cate Blanchett as Narrator, Sofia Wylie as Agatha, Sophia Anne Caruso as Sophie, Laurence Fishburne as the schoolmaster, and many more. This movie is the most anticipated on the list of Michelle Yeoh Upcoming Movies in 2022.