It's no secret that Lorraine Bracco rocked the role of Dr. Jennifer Melfi in The Sopranos. I mean, it's some feat to play a therapist to a mob boss. But, did you know that David Chase wanted her to play the role of Carmela Soprano? Imagine how different that would have felt. However, she turned it down, and here's why!
Lorraine Bracco turned down Carmela's role
Now, Lorraine Bracco was the biggest name in the entire cast of The Sopranos. She was the only one who had an Oscar nomination in her resume. Therefore, David Chase naturally thought she should play the role of mob boss Tony Soprano's wife. But, Bracco had different plans because she had already played the role of a gangster's wife in Goodfellas. She said in an interview:
I fell in love with David (Chase) the minute I met him when I walked into the room. I said, 'I like this guy. And I said, 'Look, I don't think I should play Carmela because I did it, I did it in a Scorsese movie, I got an Oscar nomination. I really don't think I'm going to bring so much to this for you that I haven't done already.
Lorraine Bracco had a point. She understood that she didn't have much to bring on the table in that role. But, she was very interested in the role of Dr. Jennifer Melfi. She further said:
I said, 'But I really love this script, and I want to play Mefli.' … And he agreed with me that I'd done it already and it wasn't really incredible creative casting for him. He said, 'You want to play Melfi?' And I said, 'Yeah, I want to play Mefli'
And that is how Lorraine Bracco became Dr. Jennifer Melfi instead of Carmela Soprano. Shortly afterward, Edie Falco gave her audition for Carmela and David Chase knew she was the one. And the rest, as they say, is history.
How would The Sopranos have been with Bracco as Carmela?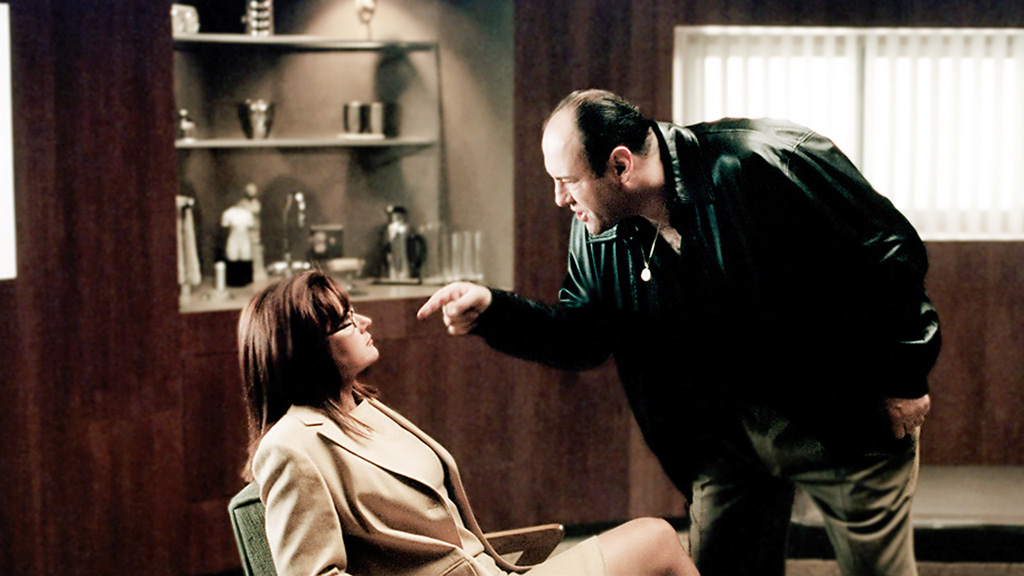 Simply put, we don't know! We know for a fact that she knew how to play the role of a gangster's wife from Martin Scorsese's Goodfellas. And maybe she would have done an equally good job as Carmela too. But, it just feels like the energy that Edie Falco brought to Carmela was needed for that character. Lorraine Bracco's mellowness was more suited for Dr. Melfi instead. After all, she is a therapist. Therefore, it's safe to say that whatever happened was for the best.