The upcoming American animated adult sitcom Solar Opposites is about to hit the Hulu screen soon. We are getting old waiting for the Rick & Morty creators to drop the part of the season 4. But they are not going to fulfill our wishes soon. It's their responsibility to end our misery of self-isolation, quarantine and social distancing. But no bruh, they are busy. However, there is something coming soon to entertain us. Rick & Morty co-creator Justin Roiland joined hands with Mike McMahan to work on the new adult show: Solar Opposites. And it has an uncanny resemblance to the OG show.
Hulu's Solar Opposites
Solar Opposites has a pretty interesting storyline. The plot states:
A family of aliens move to middle America, where they debate whether life is better there or on their home planet.
Justin Roiland will voice Kurvo, Mary Mack will be Jesse while Sean Giambrone will be Yumyulack. You will get to see the weirdest aliens as if all the weird characters of Rick & Morty were not enough.
Solar Opposites will premiere on Hulu on May 8, 2020. Hulu has already given the production order of two seasons, with 8 episodes in each season.
Why it'll be the next Rick & Morty?
Well, Solar Opposites will be the next Rick & Morty because it literally looks like a modified but alien version of Rick & Morty. You do not believe us, watch the trailer here.
After watching the trailer, everyone is calling out the uncanny resemblance to the OG show. They even say that it is Rick & Morty without Rick & Morty.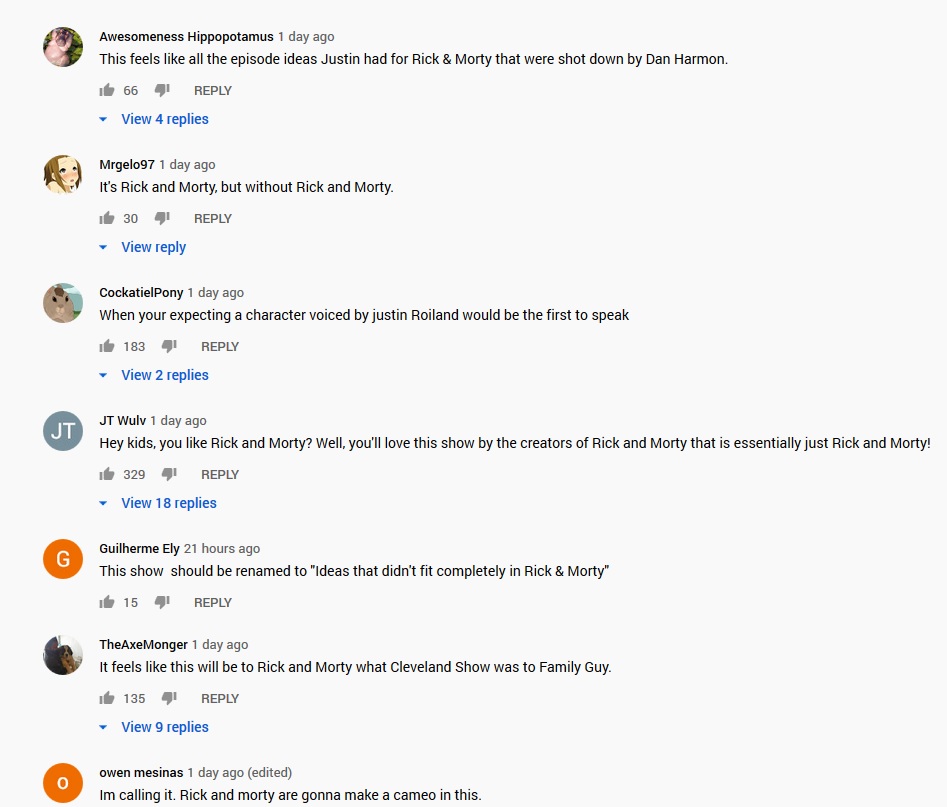 Some are even calling it season 5 of Rick & Morty show. The resemblance is not just in the overall theme of the show, it's also because of the voice behind the main characters. Justin Roiland voices Rick/Morty in Rick & Morty. He is Terry/Korvo in Solar Opposites. While Rick and Morty always stay together, Terry and Korvo always stay together as well. It honestly feels like Rick and Morty are dressed up for Halloween.
Anyhoo, the show seems pretty interesting. Don't miss it.