The action movie Speed is one of the most successful action films there are. And what made it special was the performance of Keanu Reeves and Sandra Bullock. But, did you know that initially, Ellen DeGeneres was supposed to star alongside Reeves and not Bullock? Reeves is just as surprised as we all are, as Ellen told him this on her show.
Related: Ellen DeGeneres Thanks Cast & Crew While Accepting People's Choice Awards Amid Workplace Scandal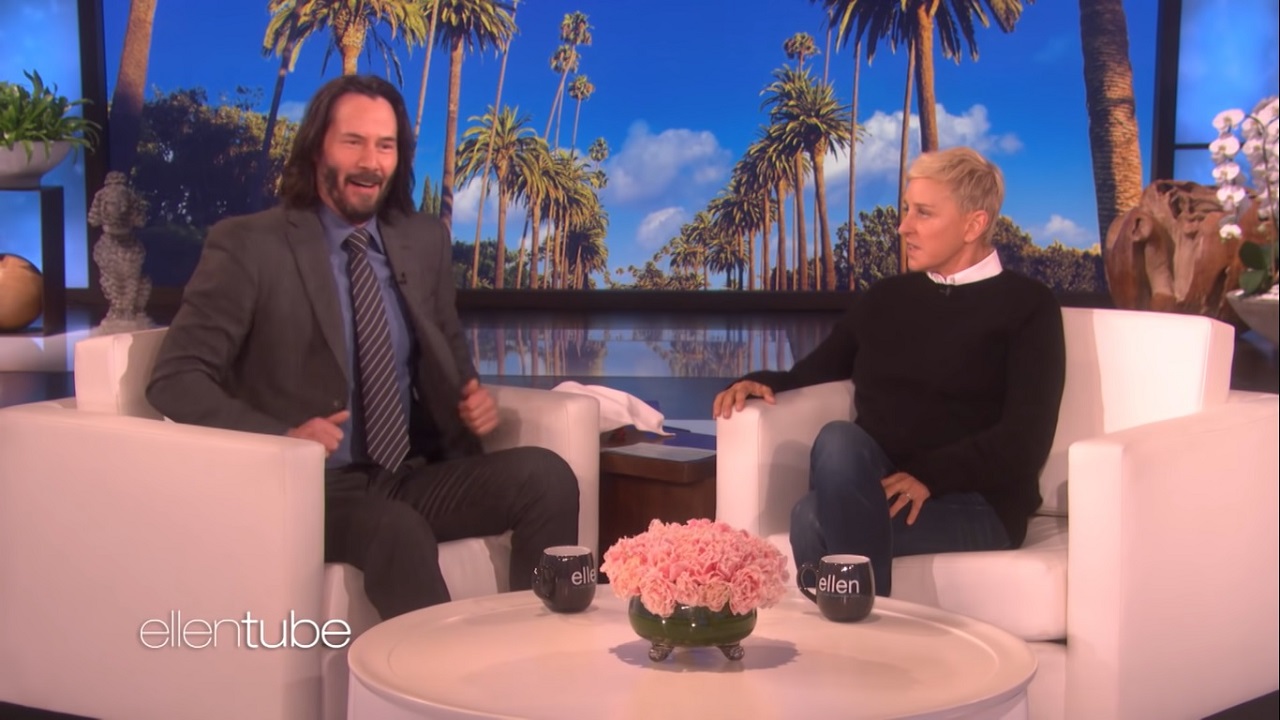 Back in 2019, Keanu Reeves appeared on The Ellen DeGeneres Show, Ellen told him that the writers wrote Speed with her in mind. And that surprised Reeves himself as well. She said:
The way we should have met, Speed was originally written for me — did you know that? This is a true story. And Sandra Bullock will tell you.
Ellen further explained:
So the guy that wrote Speed wrote it with me in mind and then Sandy got the part but it would have been you and me and it would have been … it would have been nice … it would have been phenomenal, it just would have been different.
And Keanu Reeves genuinely never knew the filmmakers had anyone in mind other than Sandra Bullock. Later on, Ellen DeGeneres played an edited clip of the movie Speed, but with her on board. And after the clip finished, Reeves said:
Wait … everybody died.
To that, Ellen DeGeneres said:
You weren't doing the sequel anyway, what do you care?
Ellen DeGeneres claims Sandra Bullock took her role
Bullock also made an appearance on The Ellen DeGeneres Show back in 2018. And there, Ellen did tease her about the casting in Speed, saying:
It was meant for me and you took the role.
However, Bullock didn't pay much heed to Ellen and continued to talk about her amazing experience while shooting the film. She said:
I think about how sweet Keanu Reeves was and how handsome he was. It was hard. It was really hard for me to really be serious. He'd look at me and I'd [giggle].
Of course, it's still a wonder why Bullock never dated Reeves. But, that is probably the reason why the two have remained friends over the years, as Bullock said:
There was just something about me that I guess he didn't like. I think it's true.
Moreover, to just tease Ellen DeGeneres a little, during the Burning Questions round, when Bullock was asked which co-star was the most fun to kiss, she replied:
In honor of you, Keanu Reeves.
Reeves and Bullock had great chemistry on Speed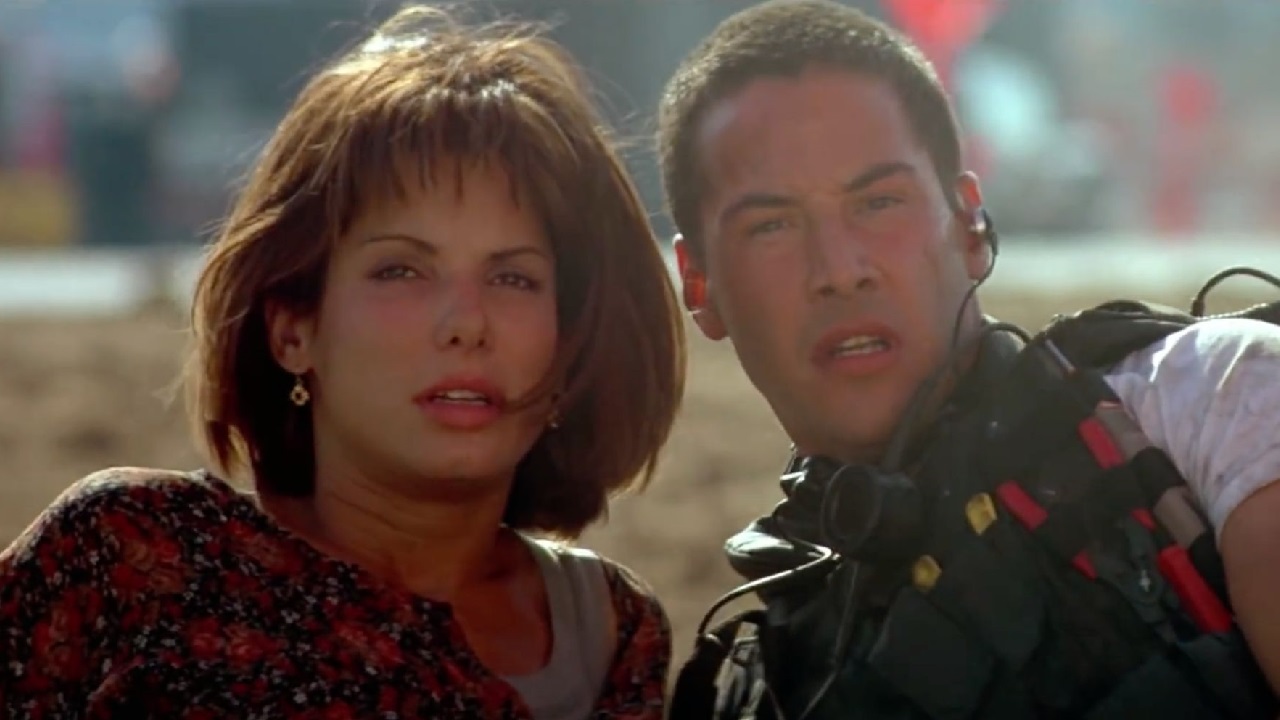 While talking to Ellen DeGeneres, Keanu Reeves admitted he had a crush on Sandra Bullock while filming Speed. He said s after he saw a clip of Bullock admitting she had feelings for Reeves. The Matrix star said:
She obviously didn't know I had a crush on her, either.
Their chemistry could be easily seen in both the film and in behind-the-scene cuts. But, what do you guys think? Would Speed have been better off with or without Ellen DeGeneres? Let us know in the comments below.