Josh Richards, who has a one-sided beef with Chase Hudson for quite a while now, recently started his new podcast. The BFFs podcast is co-hosted by Josh and Dave Portnoy of Barstool Sports. Since the first episode came out, Dave Portnoy is enjoying the backlash from Chase Hudson and Nessa Barrett's fans. If you have not heard about the podcast, Dave used Nessa's breakup with Josh to fuel rage in pod listeners and get some clout out of it. Lil Huddy fans were also unhappy when Dave made fun of his signature dressing style and Josh Richards agreed with Dave calling Chase an as*hole. While the BFFs pod hosts have all the attention of the internet. They also got a sweet come back from, wait for it, Chase himself.
Chase Hudson claps back at Josh Richards and BFFs podcast diss
If Josh Richards keeps doing what he is doing, he might start to lose some fans. The tables are turning and there are more people who love Nessa Barrett, as compared to the number that hates her. Nessa Barrett might not have had a good start in the industry. But she has succeeded in gathering a loyal fanbase. And the same fan base wants Josh to treat her the same way she still treats him.
Moreover, the same fans have also understood where Chase Hudson was coming from, when he shared a list of Sway House boys who cheated on their girlfriends. And one of them was Josh Richards, cheating on then-girlfriend Nessa Barrett.
The allegations were not proved for everyone accused. But with the passage of time, the fans have come to an understanding that Chase Hudson did not lie. That's why they wanted Chase to clap back at Josh Richards for dissing his style during the very first episode of his new podcast. And Chase had a good come back.
While talking to The Hollywood Fix, Chase Hudson responded that he does not want to say anything to Josh Richards. Instead, he wants his fans to reply if they like his style or not. The Hollywood Fix guy, Fletcher, told Chase Hudson that he loves his style. And honestly? so do we.
Chase Hudson also flexed his shoes, belt, jewelry and the bag he was carrying to help his fans come out with an honest answer.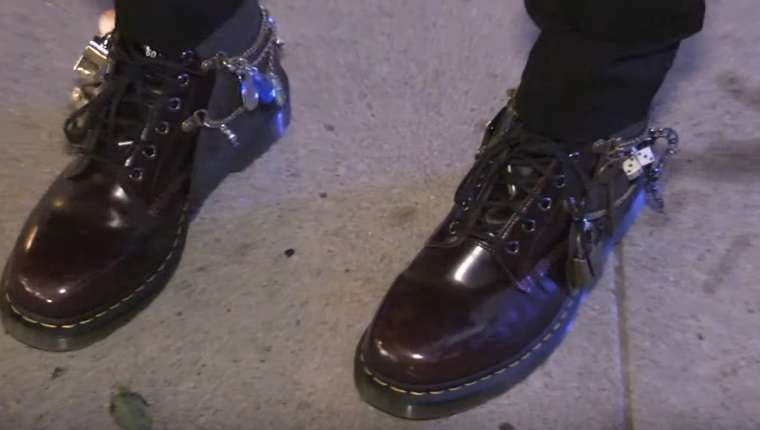 Are you a fan of Chase Hudson's style? Let us know in the comments below.