Although we all love The Office, Ryan and Kelly Kapoor are the most fun characters in the show. Similar to their on-screen characters, BJ Novak and Mindy Kaling share a unique bond. From co-workers to romantic partners to best friends, they are always there for each other. At the same time, they help each other professionally as well. However, the two multi-talented actors have not collaborated on any major project since The Office. Recently, Novak revealed why he has not worked with Kaling again.
According to BJ Novak, their on-screen chemistry reflected their off-screen relationship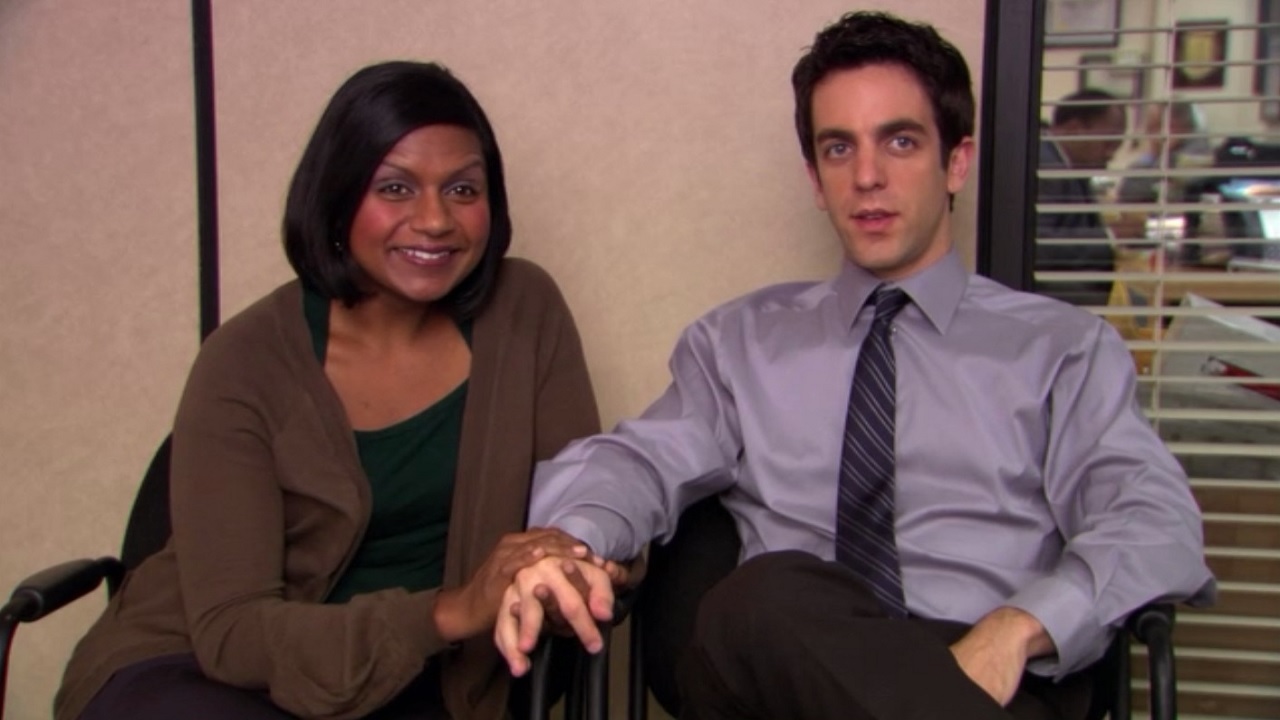 Throughout the show, Ryan and Kelly Kapoor made us wonder if they were a couple or not. While sometimes they would be fighting, other times they would be smitten by each other. Needless, to say, this on-screen couple brought laughter, joy and lots of drama. In an interview, BJ Novak talked about his relationship with Mindy Kaling and said:
"Sometimes viewers would ask, 'Are Ryan and Kelly together right now, not together?' It's not even that I wouldn't know. I thought the question was missing the point. Write whatever you want. So, Kelly needed a boyfriend this week, so Ryan goes on a date. Ryan and Kelly are getting engaged … I think it was sort of expressive of the relationship that we were in."
Although their off-screen relationship reflected the on-screen chemistry, one thing was different. In real life, BJ Novak and Kaling moved forward together despite the break up. They became each other's strength and transitioned into best of friends.
Similarly, Kaling thinks her relationship with Novak is weird
At one point, she admitted that BJ Novak broke her heart. When she was asked if they will ever get back together, Kaling said:
"I will freely admit: My relationship with BJ Novak is weird as hell. He is not my boyfriend, but he is not my best friend. I guess you could describe our relationship as a 'romantically charged camaraderie with loud arguments,' but I don't think Facebook would accept this as a new status."
At the same time, Mindy Kaling admitted that she enjoys when people speculate about their relationship.
Related: 'The Office' Writers Tried To Kill Off This Main Character!
Recently, BJ Novak talked about the possibility of working with Kaling again
At the moment, he is busy promoting his upcoming show, The Premise. During the promotions, BJ Novak was asked about reuniting with the cast of The Office, including Kaling. Instantly, he admitted that he would love to work with Rainn Wilson and Steve Carrell again. He said:
"I'm always thinking of Rainn Wilson, who played Dwight, and what an amazing talent he is. He's so well known for Dwight, but he was a dramatic actor and he was a clown. I mean, he's done everything, so that's a guy I'd really love to write a role for. Of course, I'd always love to reunite with Steve Carrell."
When answering about Mindy Kaling, BJ Novak said:
"I'd love to someday do something with her, but we're worried that we would fight too much making it."
While they may not have worked on a long term project, BJ Novak and Mindy Kaling did come together on-screen once. After The Office, Novak guest-starred on an episode of The Mindy Project. Here's hoping that these two talented people bring us something as epic as The Office.