The famous and iconic American actress, Jennifer Aniston, has remained almost everyone's favorite for some time. The eminent actress of the renowned sitcom 'Friends' has cemented her name in Hollywood with multiple iconic roles. She is the daughter of famous actors John Aniston and Nancy Dow. Jennifer has a celebrated name and personality in Hollywood due to the awe-inspiring characters she has played. Below is the list of the five best Jennifer Aniston Movies:
Good Girl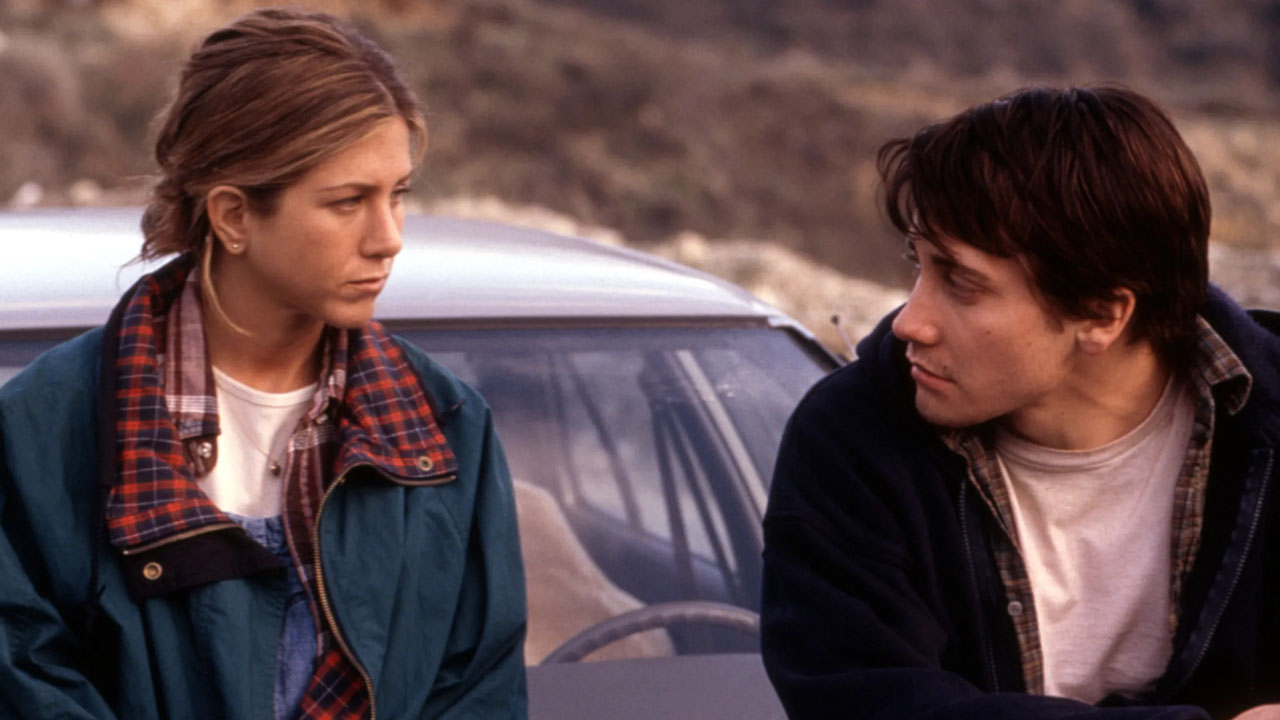 The 2002 released movie is a comedy-drama. It is written by the amazing writer Mike White and directed in collaboration with Miguel Arteta. So, the film revolves around a 30-year-old girl "Justine" (Jennifer Aniston) working as a clerk in a Texas discount store. Justine seems to be annoyed with her boring husband Phil (John C. Reilly) and the same work routine. One day in the store, Jennifer Aniston's character finally comes across a new cashier who is young and looks as tired from his life as hers.
Jake Gyllenhaal plays the character of that cashier boy named Holden. Both characters embark on a romantic journey challenging all the good things Justine stands for. The Good Girl is one of Jennifer Aniston's best movies to watch if you love the combination of sweetness, comedy, and drama.
We're the Millers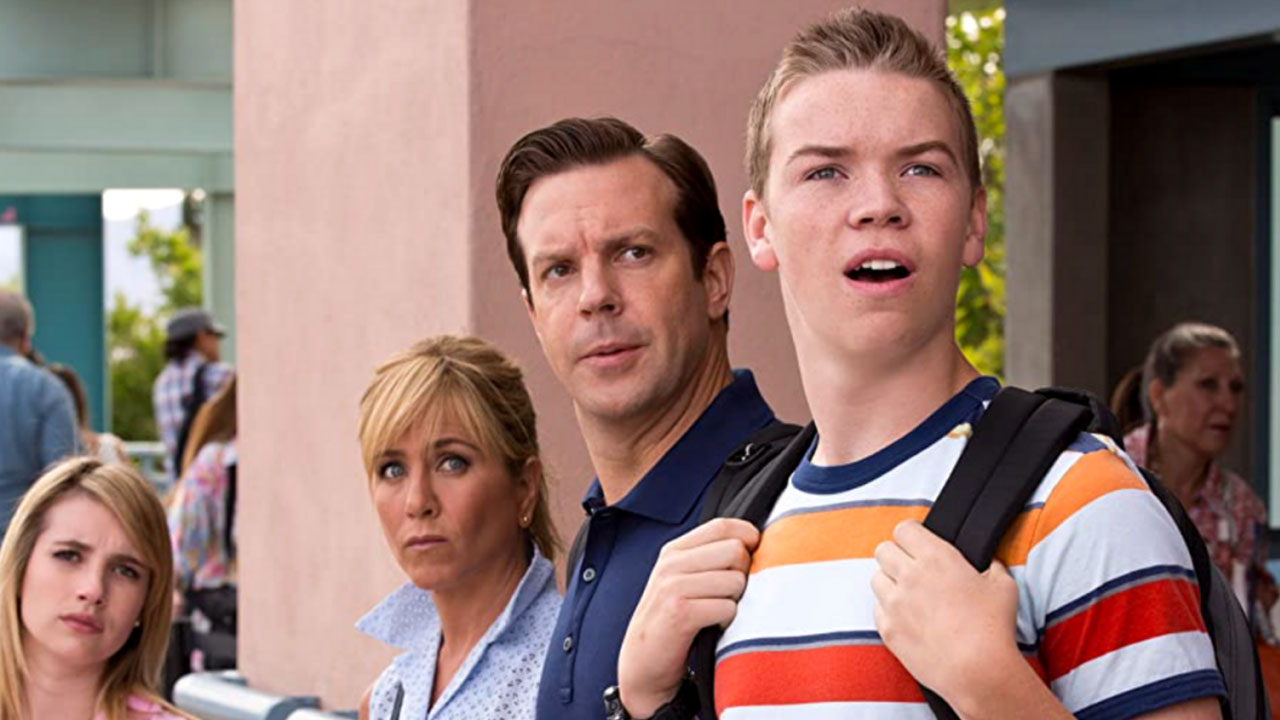 Directed by Rawson Marshall Thurber and released in 2013, 'We're the Millers' is considered one of the best Jennifer Aniston movies in the comedy genre. It is about a suburban pot dealer (Jason Sudeikis) who gets in trouble with his drug dealer. In order to make amendments with him, he has to become a big-time professional smuggler and bring shipments from Mexico.
In order to achieve this, he gets a fake wife (Jennifer Aniston), and two fake children (Emma Roberts and Will Poulter) to make up a family called 'The Millers'. New Line Cinema produced this popular Jennifer Aniston movie.
The Break-up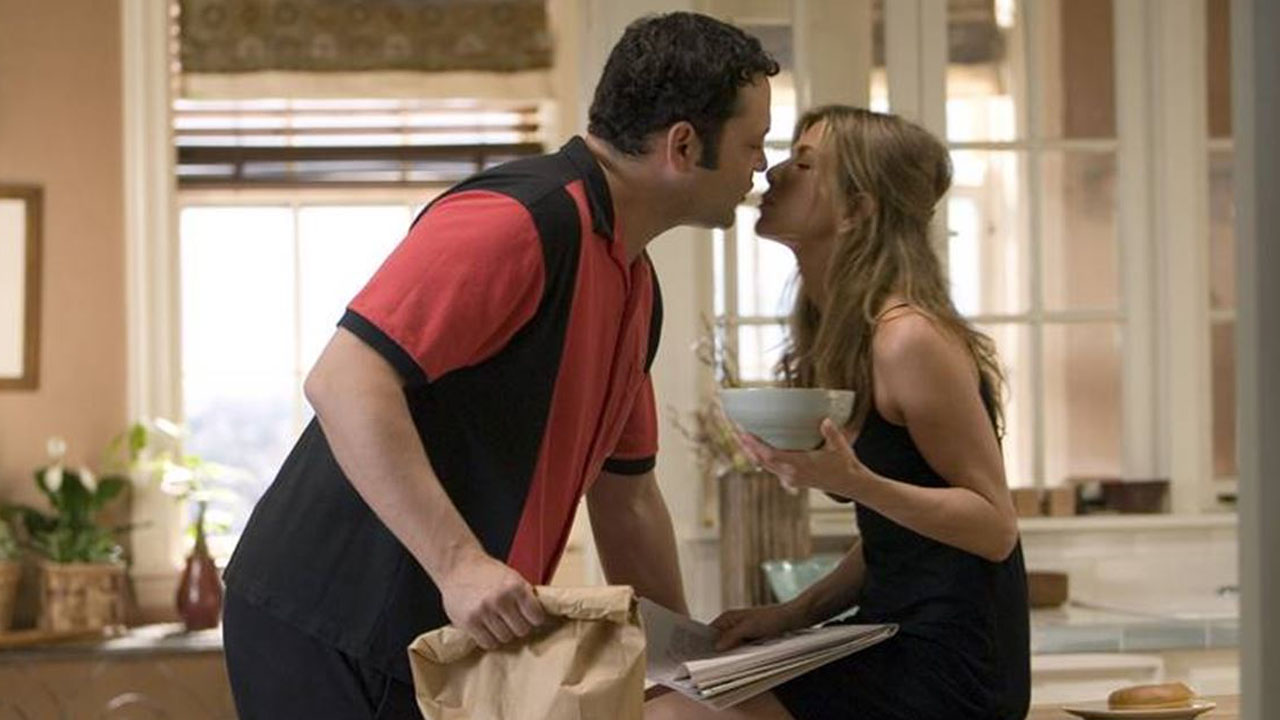 This 2006 film stars the amazing actress Jennifer Aniston and Vince Vaughn as characters of a couple that loses the spark in their relationship. Jennifer plays the role of Brooke (an art dealer). And the role of her boyfriend Gary is played by Vince Vaughn (a tour-bus driver). After finally calling it quits the couple refrains from moving out of their shared space. Hence, they are left with no other solution.
And end up being each other's roommates. Amidst all of this, their real feelings for each other emerge. Directed by Peyton Reed, this Jennifer Aniston movie takes the audience on a comedic yet heart-touching journey.
Marley & Me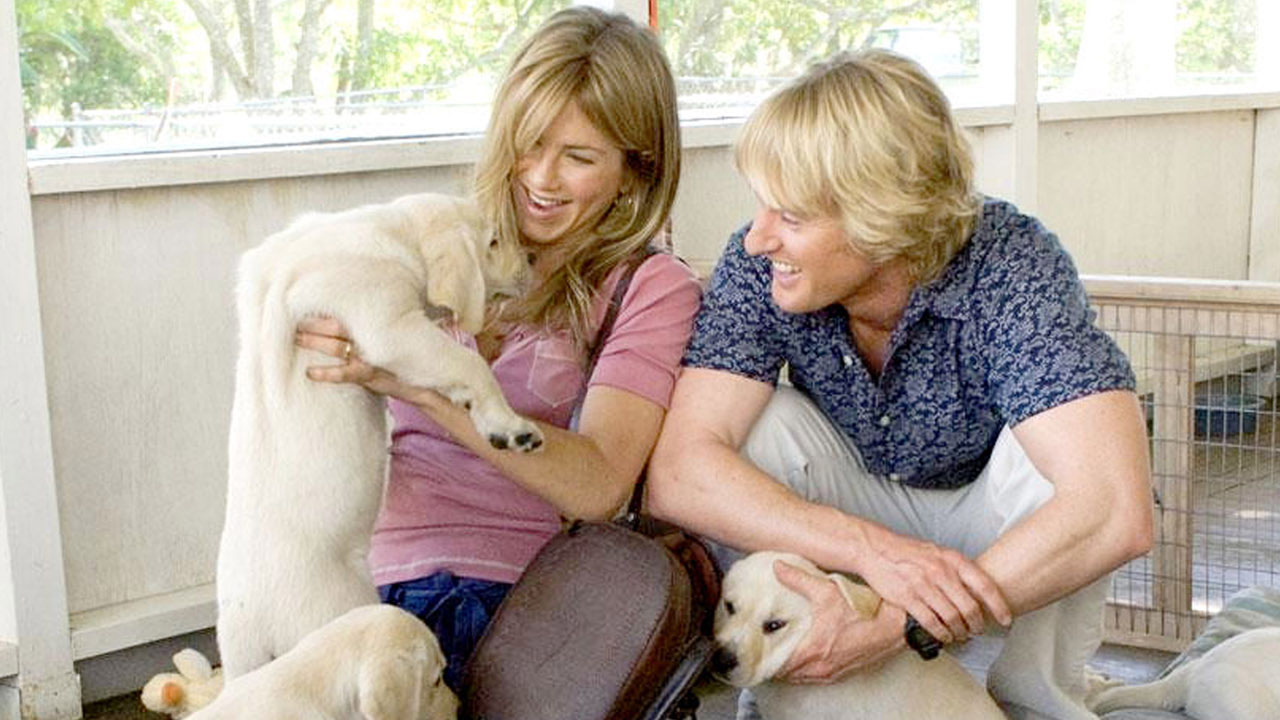 If you're looking for the best Jennifer Aniston movies to watch that have an extra adorable element to them, look no further than 'Marley & Me'. Released in 2008 and directed by David Frankel, this movie is based on a best-selling memoir 'Marley & Me' written by John Grogan. Starring Jennifer Aniston besides Owen Wilson, the movie shows them playing a role of a newly married couple who adopts a cute Labrador pup.
The little puppy brings the best out of their relationship, their personalities, and the family they are making. The dog causes a lot of trouble as well but as always essentially brings a heartwarming family moment. Scott Frank and Dan Roos were the screenwriters and 20th Century Studios produced this entertaining movie.
The Object of My Affection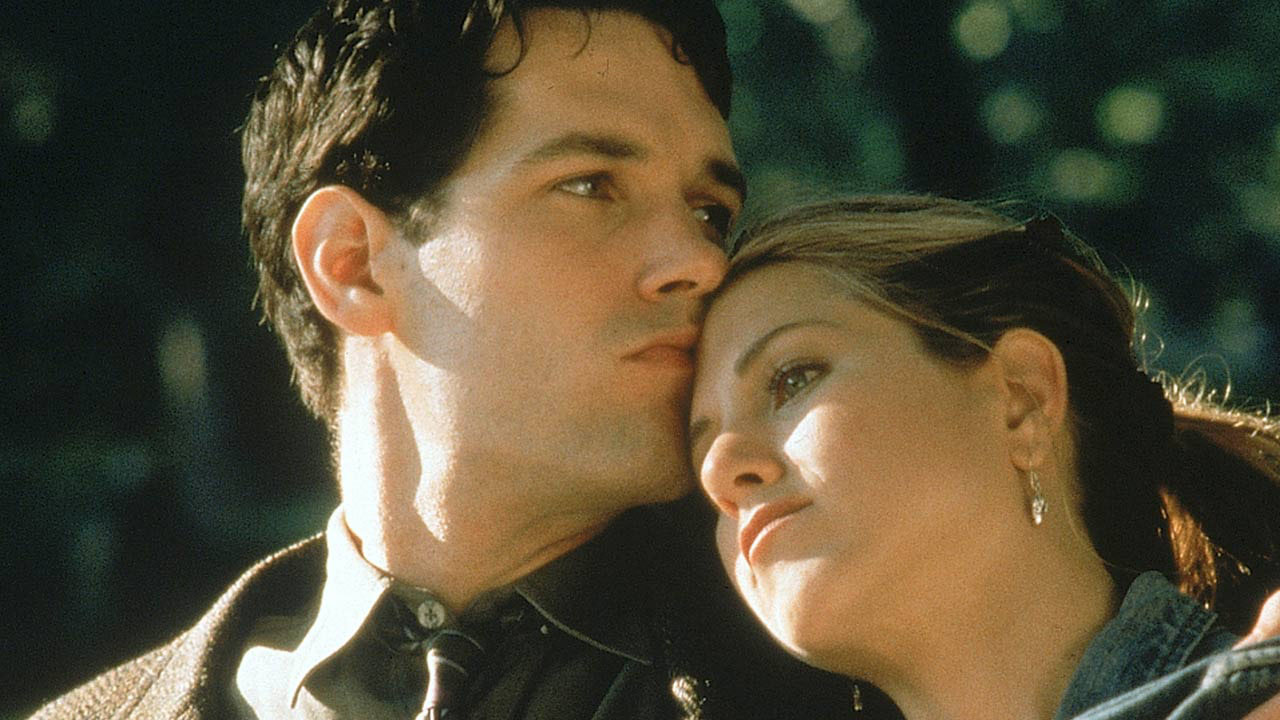 1998's romantic comedy movie 'The Object of My Affection' presents a story of a pregnant woman 'Nina Borowski' played by Jennifer Aniston. Nina is a social worker in New York who develops feelings for her gay best friend George Hanson (played by Paul Rudd). One day Nina announces that she is pregnant with her boyfriend Vince (played by John Pankow). Vince, in return, asks Nina to marry him. But she doesn't like his controlling nature. So when she breaks up with her boyfriend, her roommate and best friend George agrees to raise the baby with her.
Things go well for the main character as she does get what she needed. However, George falls in love with another man named Paul who he meets through his ex-boyfriend Robert. And from there, things get a little complicated. But eventually, the movie has a really good ending. As it focuses more on friendship rather than romance.
And I guess it's safe to say that 'The Object Of My Affection' is among the top listed Jennifer Aniston Movies. This is another movie produced by 20th Century Studios and it was directed by Nicholas Hytner.
Just Go With It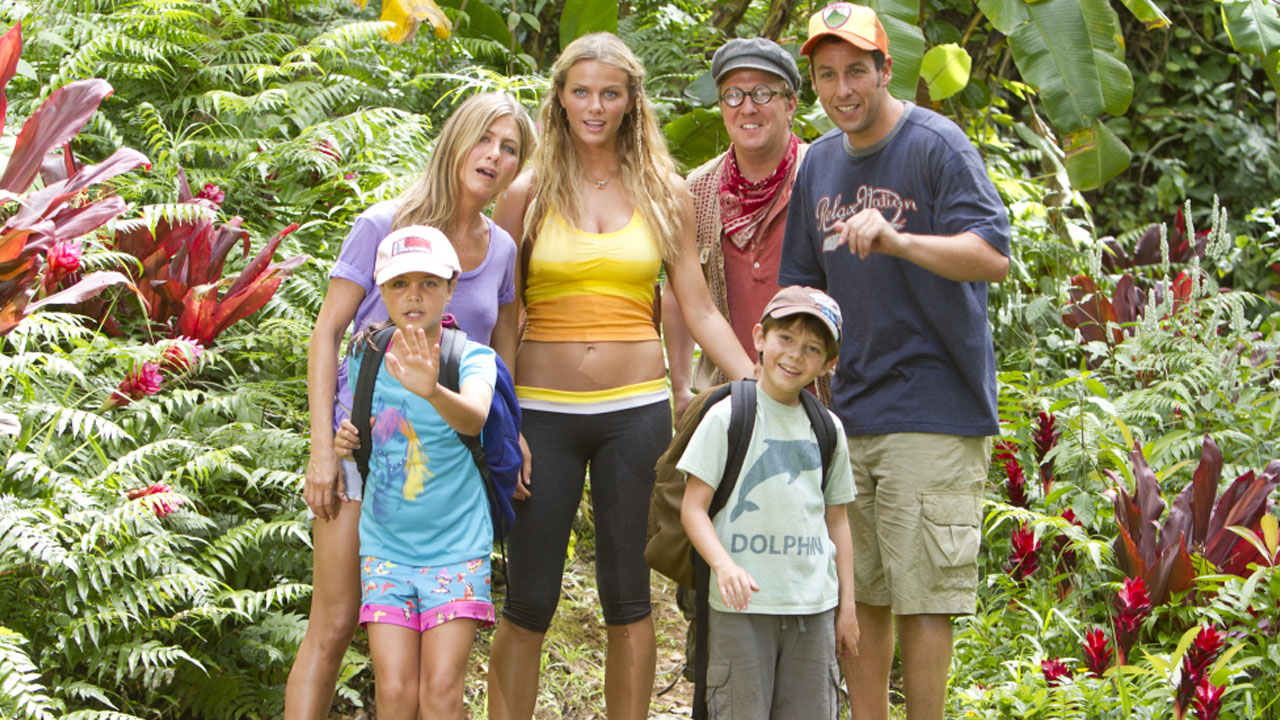 2011 release 'Just Go With it' stars Adam Sandler and Jennifer Aniston. It is one of those iconic movies that people go back to watch again and again. Adam Sandler plays the role of Danny Maccabee (a plastic surgeon) in the movie. And he lies about being married in order to avoid commitment in relationships. Danny falls in love with a 6th-grade young teacher 'Palmer' (Brooklyn Decker) who soon finds out he's married when she notices a ring on his hand. He lies to her that he's getting divorced from his ex-wife.
Furthermore, he asks his faithful assistant Katherine (Jennifer Aniston) to pose as his ex-wife. She agrees to the scheme. When she is talking on the phone with her kids Palmer convinces herself that they are Danny's kids. And one of Katherine's kids tricks Danny when a meeting is held among all of these characters.
Due to this trick, they end up on a trip to Hawaii. It's safe to say that the movie takes a lot of hilarious and interesting twists and turns. This hilarious Jennifer Aniston movie was directed by Dennis Dugan and the screenplay was written by Allan Loeb, Timothy Dowling, and I.A.L. Diamond.
Murder Mystery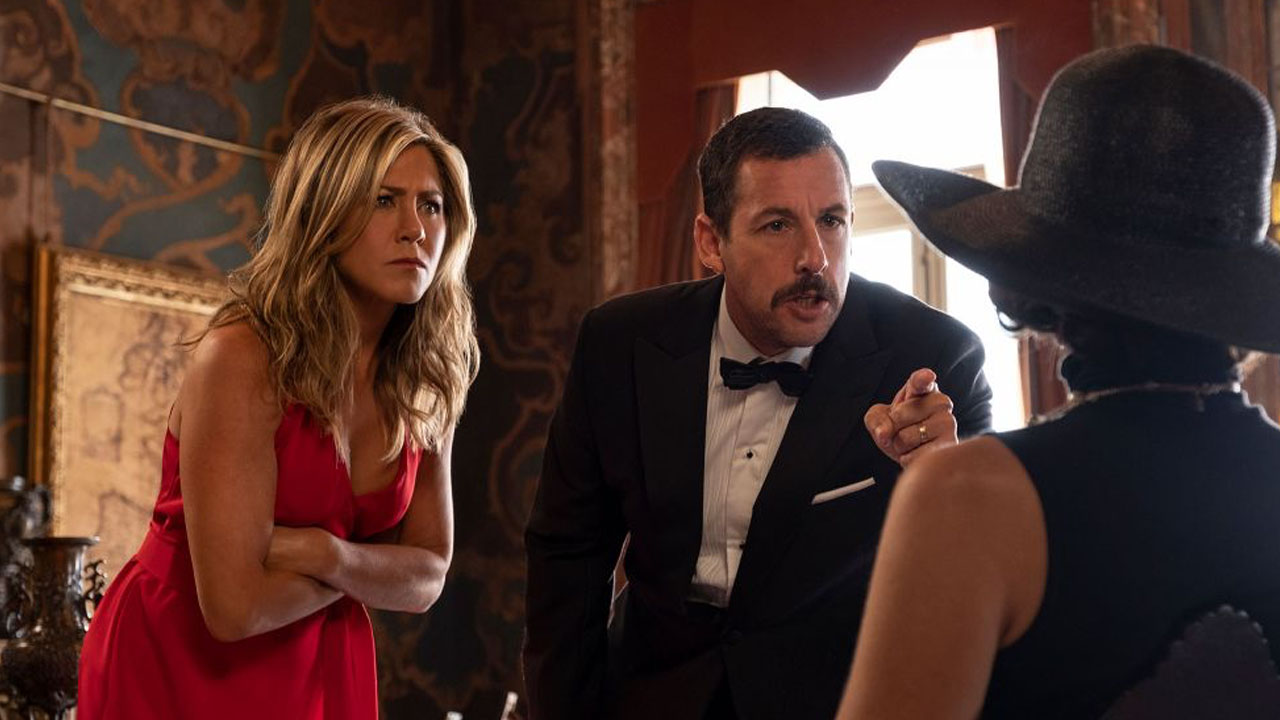 2019 release 'Murder Mystery' presents the story of NYPD Officer Nick Spitz (Adam Sandler) who fails his detective exam and hesitates to tell his hairdresser wife Audrey (Jennifer Aniston). During this time, Nick takes Audrey on a European trip that he had promised her and there they end up getting framed for the murder of a billionaire Malcolm (Terence Stamp).
The movie is a ride full of excitement and adventure where the couple tries to prove they have not murdered Malcolm. Murder Mystery's sequel might be releasing this year. Though it gained mixed kind of reviews. It is still one of the best Jennifer Aniston movies until now.