Ever since Schitt's Creek ended, there has been a gaping hole in the fans' hearts who loved the show as if a dear one. Since then, there have been several calls by the fans for a reunion of the Rose family in some manner on a TV or even a big screen. And now, it looks like Annie Murphy has also joined the fans in their demands. The Alexis Rose actress really wants Dan Levy to make a Schitt's Creek movie!
Annie Murphy wants a Schitt's Creek movie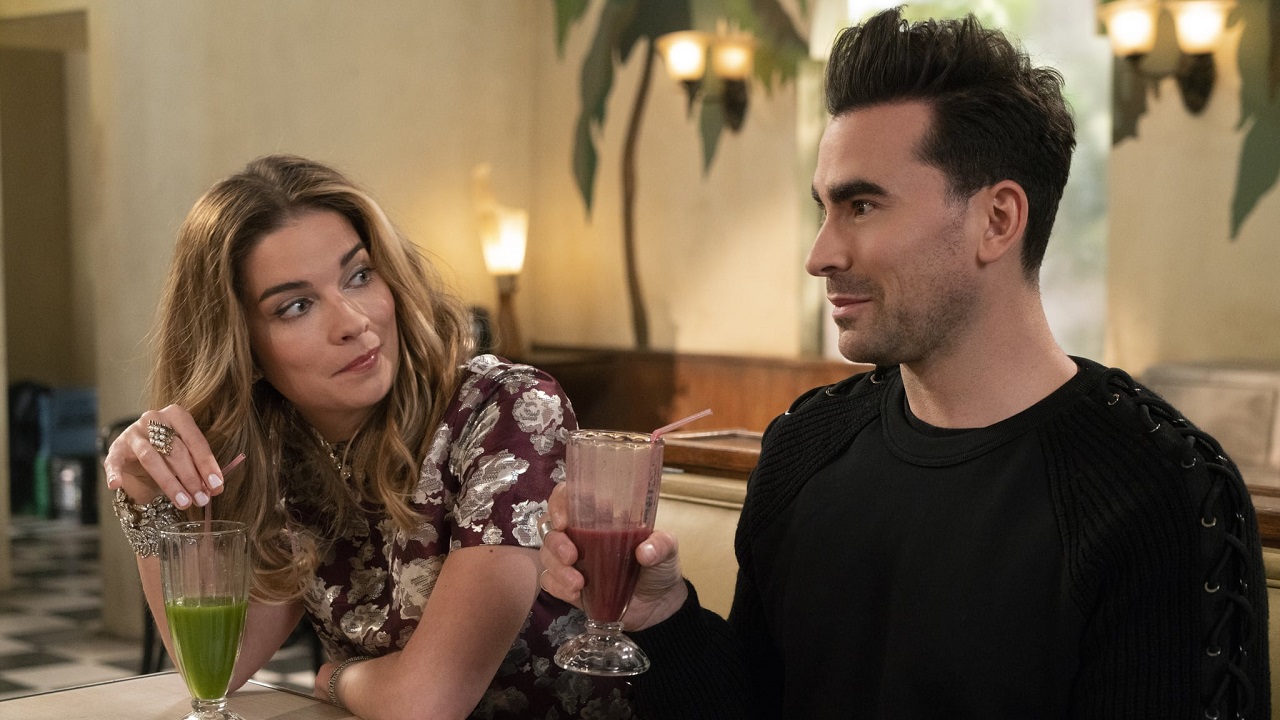 While talking to US Weekly Magazine, Murphy seems really desperate for a Rose family reunion in a Schitt's Creek movie. So much so that she has even resorted to bribing Dan Levy, sending him $5 every day. The 35-year-old actress said:
I mean, I've been sending Dan $5 a day in the mail as a bribe. So far, I have not heard back about a movie officially. But, oh, my God, I would be just over the moon if that ever came to pass because I miss everyone so much every day. Just to see Moira again, I would pay a lot of money to do that.
A potential Schitt's Creek film can be very financially successful for Netflix if done correctly. And they can even find a perfect premise as well. The show ended in April 2020, with Alexis moving to New York to start her Public Relations career and Johnny (Eugene Levy) and Moira (Catherine O'Hara) headed to L.A. to launch the Rosebud Motel. Lastly, that left David (Levy) and his husband Patrick (Noah Reid) staying back in Schitt's Creek to run their Rose Apothecary shop.
While discussing the film, the interviewer even suggested a possible premise, asking "did David and Patrick adopt a kid?". To that, Annie Murphy said:
I sure hope Alexis doesn't because I think she is perhaps not quite in that yet, but, I don't know. I just want to see everyone on screen again and I will be a happy camper. … We were very lucky to have an amazing group of writers on this show. My mom and dad have been rewatching the show because they miss me and my mom keeps reminding me of lines that I'd completely forgotten about.
For now, we don't know the possibility of a Schitt's Creek movie, because all that depends on Dan Levy. Let's hope they have something similar in store for us.
Related: Dan Levy shares his struggle with anxiety and mental health