"I am Georgina" is a documentary series on Netflix that tells the story of Georgina Rodríguez, the partner of football superstar Cristiano Ronaldo. The series provides an intimate look into Rodríguez's life, from her childhood in a small town in Spain to her current status as a successful model and entrepreneur.
The first season chronicles Georgina's rise to fame, starting with her chance encounter with Ronaldo at a luxury goods store in Madrid. The series explores the challenges that Rodríguez faced in adapting to life in the public eye, including dealing with media scrutiny and maintaining her own identity amidst the overwhelming attention on her relationship with Ronaldo.
Throughout the series, the supermodel's resilience and determination are on full display. Despite facing numerous obstacles and setbacks, Georgina Rodríguez maintains a positive outlook and stays focused on her goals. She uses her platform to advocate for causes that are important to her, including animal rights and gender equality.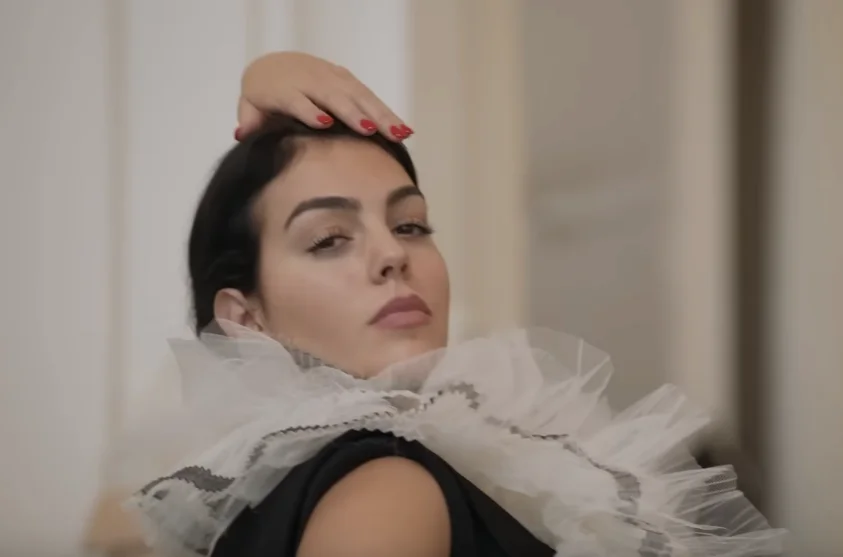 The second season delves deeper into her personal and professional life. The series showcases her work as a model and entrepreneur, as well as her dedication to fitness and family. Viewers get an inside look into Georgina's daily routine, including her workouts, business meetings, and family time.
The second season also explores the impact that the young model and entrepreneur have had on those around her. Her close relationships with her mother and sister are highlighted, as well as her mentorship of young women through her work with the Women's Cancer Association.
Overall, the season is a powerful and inspiring documentary that showcases the strength and resilience of a remarkable woman. Through her story, viewers can learn about the importance of perseverance, self-belief, and female empowerment. Whether you're a fan of Cristiano Ronaldo or simply looking for an uplifting story of determination and courage, the awesome documentary is definitely worth watching.
Related: Soy Georgina: Upcoming Netflix series on Cristiano Ronaldo's partner Georgina Rodriguez
Get An Inside Look At The Life Of A High-Profile Celebrity
Georgina Rodríguez is known for being the partner of one of the most famous football players in the world. However, the season offers a rare glimpse into her personal life and the struggles she has faced as a result of her relationship with Cristiano Ronaldo.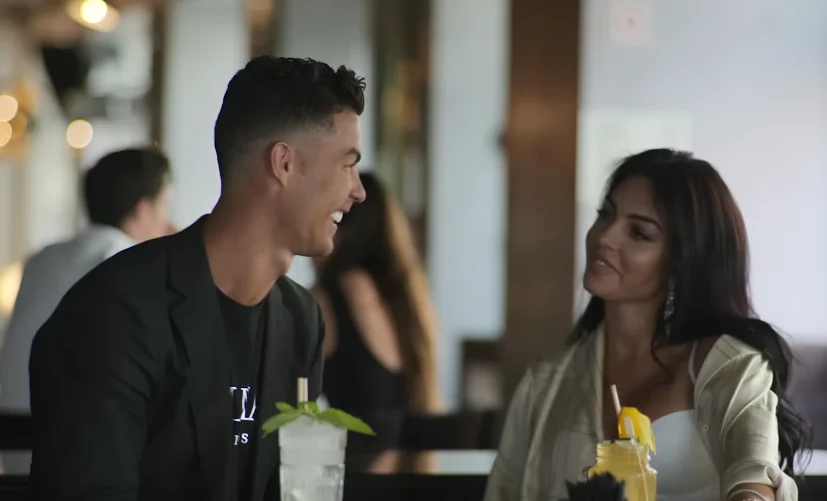 The documentary showcases how the supermodel had to navigate the spotlight, deal with rumors and gossip, and find a balance between her own life and that of her partner.
Learn About The Power Of Perseverance In I Am Georgina
One of the standout themes is the power of perseverance. Rodríguez comes from humble beginnings, and her journey to becoming a model and influencer was not easy. However, she never gave up on her dreams and continued to work hard despite the challenges she faced. Her determination and drive are truly inspiring, and viewers can learn a lot from her story.
Discover The Importance Of Family And Relationships In The Netflix Documentary Series I Am Georgina
Another key theme is the importance of family and relationships. Throughout the documentary, the supermodel talks about how her family has been a constant source of support and love throughout her life. She also discusses her relationship with Cristiano Ronaldo and how they have built a strong foundation based on trust and mutual respect.
By watching the dashing season viewers can gain a deeper understanding of the role that family and relationships play in shaping our lives.
Exploring The World Of Modeling And Fashion
The first season of Netflix's I am Georgina provides an intriguing insight into the fashion and modeling world, showcasing Georgina Rodríguez's success in this industry. The documentary highlights her collaborations with major fashion brands and her modeling work for various publications, magazines, and fashion shows. Through the documentary, viewers can explore the intricate details of the fashion industry and gain knowledge about the challenges and rewards of modeling.
Cristiano Ronaldo's wife's success in her career is the result of her hard work, talent, and determination. The documentary details her journey towards a thriving modeling career, which can serve as an inspiration to anyone interested in pursuing a similar path. Moreover, the show demonstrates that success is not only attributed to the supermodel's looks but also to her work ethic and business-savvy nature.
Get Ready For Season 2 Of I Am Georgina
If you have already watched the season on Netflix and enjoyed it, you will be excited to know that a second season is currently in the works. The documentary series has garnered a lot of attention and critical acclaim, which has led to the creation of a new season. By watching the first season, you can get a sense of what's to come and build your anticipation for the next installment of this captivating series.
The first season offered a unique and intimate look at the life and career of Georgina Rodríguez. It explored her personal and professional journey, including her upbringing, her relationship with Cristiano Ronaldo, and her success as a model and entrepreneur. The second season is expected to delve even deeper into the supermodel's life and provide further insights into her achievements and challenges.
If you're a fan of documentaries or simply enjoy learning about inspiring individuals, it is a must-watch season. With a second season on the horizon, now is the perfect time to catch up on the first season and prepare yourself for even more insights into the life of a dedicated and stunning model. So, head over to Netflix and start streaming this engaging and thought-provoking documentary series.
In conclusion, the season is a must-watch for anyone who wants to gain a deeper understanding of the life and career of Georgina Rodríguez. From her journey to becoming a successful model and influencer to her relationship with Cristiano Ronaldo, this documentary offers a unique and insightful perspective on a high-profile celebrity. So, fire up Netflix and get ready to be inspired by the incredible story of Cristiano Ronaldo's talented wife.
Related: Top Netflix Reality Shows You Can't Stop Binge-Watching: 10 Must-Watch Picks For 2023