James Charles is being called out again for not staying at home during the pandemic. This time he's getting into some messy feuds. When one popular YouTuber, Jenn McAllister called him out on Twitter, Charles ended up retaliating but then later backtracking.
Jenn McAllister called out all influencers that didn't follow COVID-19 SOPs
The YouTuber was generally
calling out
all the influencers that collaborated with others during the pandemic:
if you're an influencer in LA and you're still collabing with people outside of your household, i genuinely hope you're filled with so much guilt that you can't even move. someone in this city dies every 10 minutes from covid. if you can't make content by yourself.. you're boring
At this point, she didn't name any names. James Charles, being one of the YouTubers that did a collab with many of his influencer friends during the pandemic, reacted to this.
He called out Jenn McAllister for also collaborating with other influencers during the same time: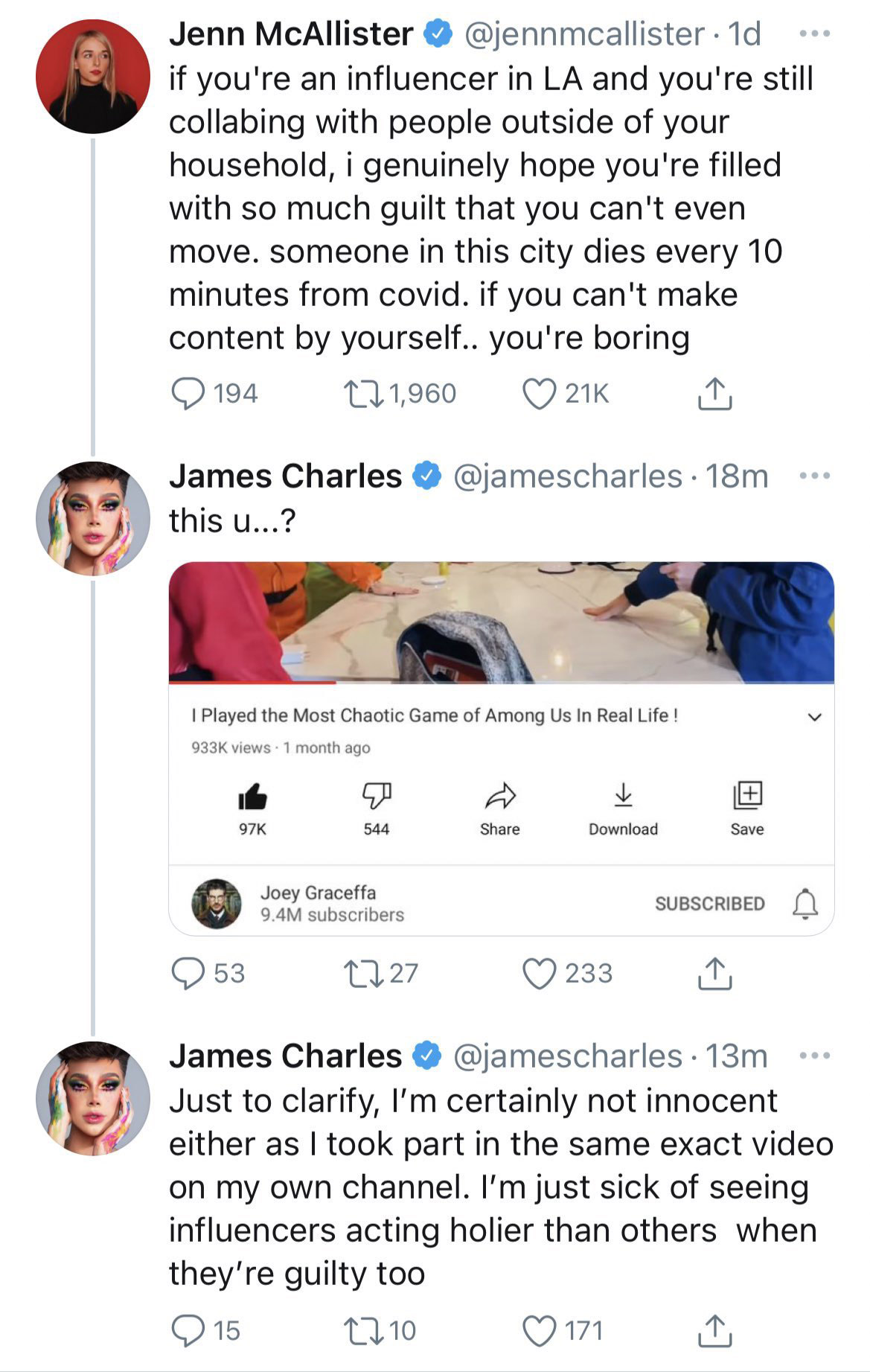 James Charles showed the screenshot of Jenn collaborating with other YouTubers on Joey Graceffa's YouTube Channel where they play Among Us in real life.
Charles mentioned that while he himself was not innocent, he was 'sick' of other influencers acting better than others when they have done the same thing themselves.
He also shared other things explaining his situation but he later deleted the following tweets: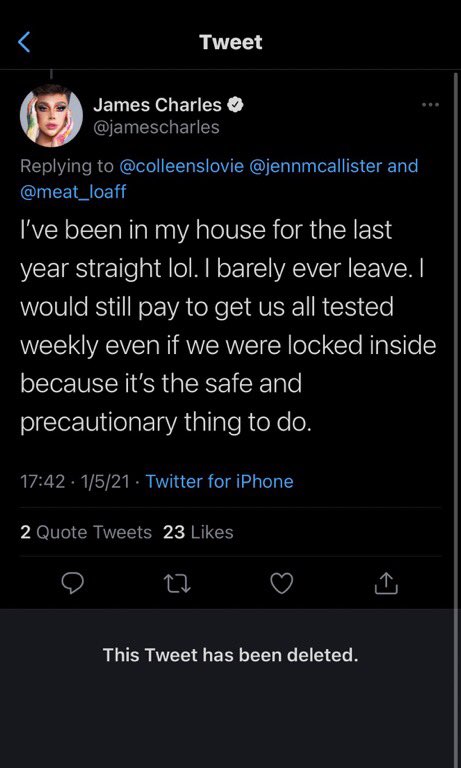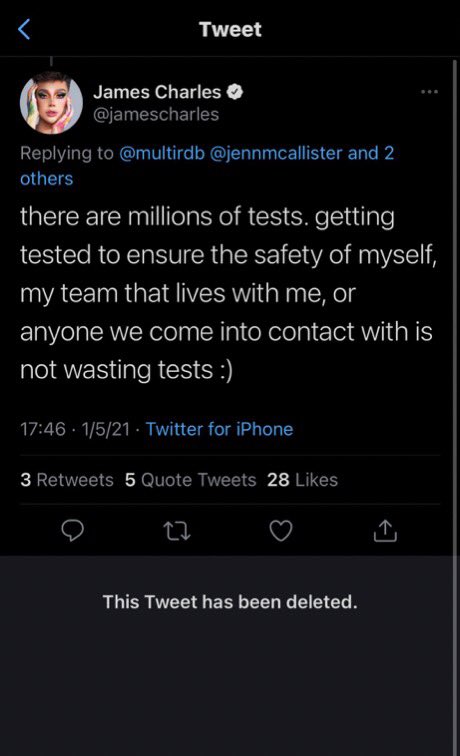 To this, Jenn McAllister explained her actions saying: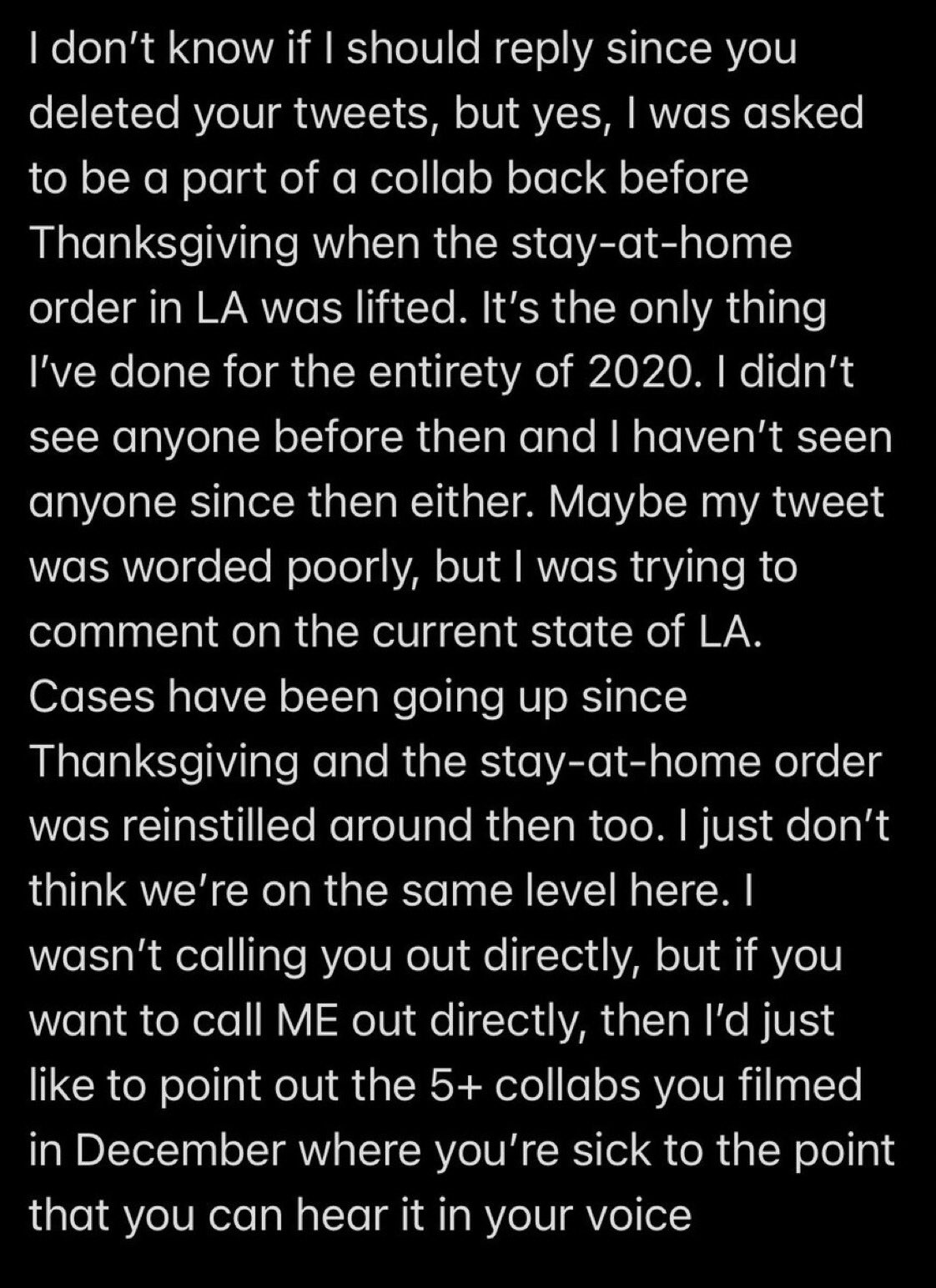 Jenn McAllister shared that the video collaboration she did in 2020 was the only collaboration she did last year. She further stated that she was asked to do it when the stay-at-home order was lifted from LA at the time.
McAllister revealed that she did not do any other collaboration before and after the one she did on Joey Graceffa's YouTube Channel.
The YouTuber also clarified that she wasn't pointing the finger at one particular name but she was commenting on the general situation of LA.
Jenn McAllister also pointed out that since James Charles directly called her out, she wanted to call him out on the '5+ collabs' James filmed in the last month of 2020.
James Charles responds to Jenn's note again
The Instant Influencer creator and host responded to Jenn's note:
Fair! My collabs were filmed before the stay at home order was reinstated. I had a cold & got tested a few times to ensure it wasnt covid. I didn't claim innocence. Just think its hypocritical of you to call out others for not social distancing when you havent been perfect either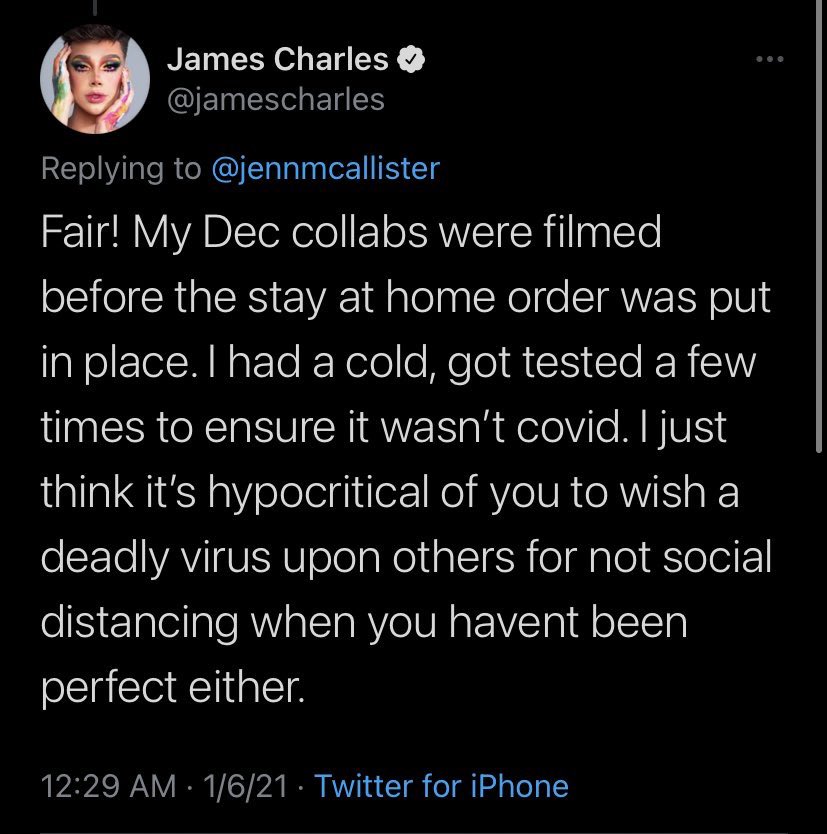 When one fan called James out for 'backtracking' on his stance, he
defended
himself saying:
I backtracked right away because another influencer wished covid upon people not social distancing a few days ago and I accidentally thought it was Jenn but it was not so I quickly corrected myself… there's nothing wrong with that
Moreover, James Charles also attempted to bury the hatchet saying:
Regardless, I really like you and don't want to fight, hence why I deleted my tweets once they started getting attention in the first place. If you want to talk further, I followed you so we can DM, but if not, I hope you enjoy your night.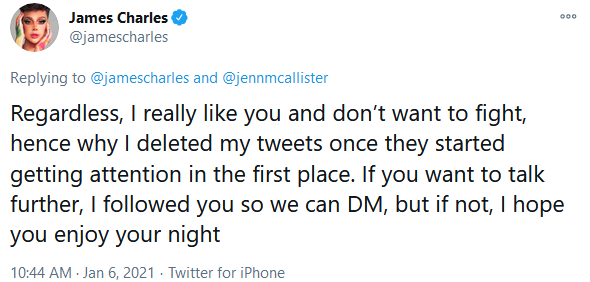 At another point, another YouTuber Phil DeFranco asked James Charles why he deleted his initial tweets aimed at Jenn McAllister. To that James also shared that he liked Jenn and didn't want to start 'an unnecessary fight with her'.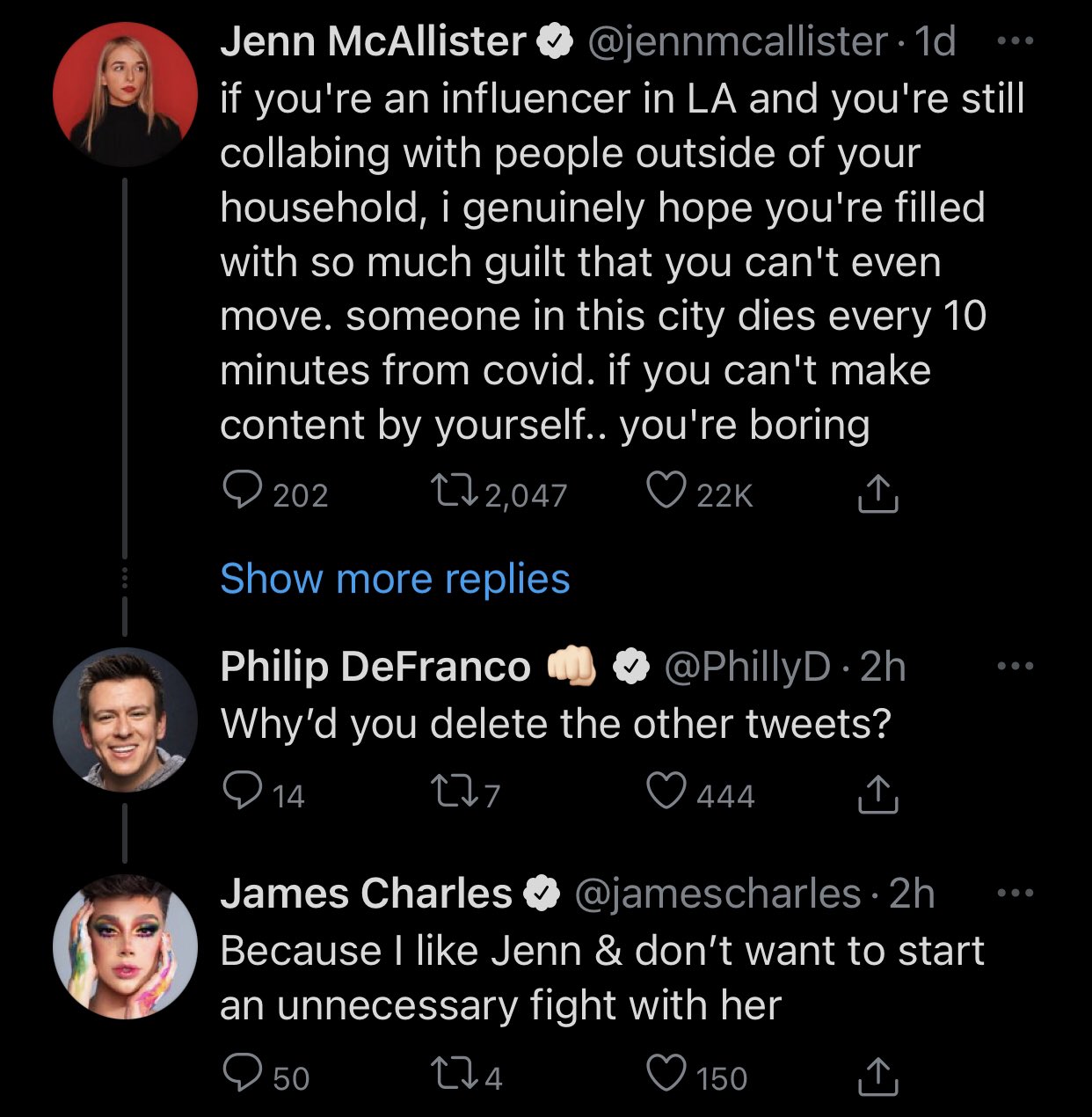 Let's hope that Jenn and James were able to resolve the situation.