It looks like Thandie Newton has really been inspired by her Westworld character Maeve's quest to find her origins. The Emmy-winning star is reclaiming her birth name after decades of being called Thandie ever since her film debut. The name Thandie is actually a nickname derived from her actual name, Melanie Thandiwe Newton. But now, the actress has reclaimed her birth name, as revealed in a recent interview.
Thandie Newton is now Melanie Thandiwe Newton, again!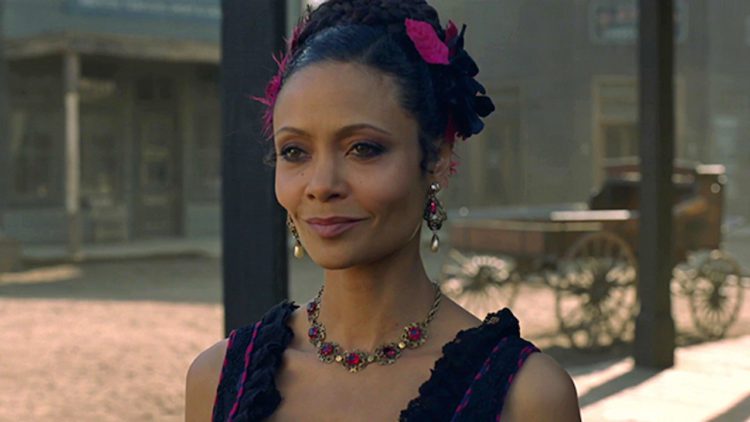 While talking to British Vogue in an interview, Newton was quite clear with her intentions as far as her name was concerned. She said:
That's my name. It's always been my name. I'm taking back what's mine.

Thandiwe Newton
Thandiwe Newton is the daughter of a Zimbabwean princess (daughter of Shona tribal chief) and a Cornwall NHS health worker. After Newton's birth in London, they named her Melanie Thandiwe, with Thandiwe meaning "beloved" in the Nguni language. As she grew older, she preferred Thandiwe over Melanie. But, being the only black kid in her school along with her brother, she didn't want to stand out too much among the kids. As a result, British Vogue explained:
… the W of her name drifted inward, out of sight and earshot, in a futile hope to make her feel less different. She eventually replaced the greens and shores of the West Country with the urban smoke of north-west London.

British Vogue
How the name "Thandie" came into existence
Later on, at the age of 19, Newton debuted in the Australian film Flirting, with John Duigan at the helm. At the time, Duigan took her name Thandiwe and used it for the name of Newton's character, whereas crediting her as "Thandie Newton" to set her apart from her character. As a result, that name stuck with her for 30 years. It is also important to note that Newton accused Dugian of sexual abuse by grooming her at the age of 16. However, now Newton is ready to take on her birth name as she will be credited in future movies as Thandiwe Newton. Newton also commended the current more tolerant landscape of the industry, saying:
The thing I'm most grateful for in our business right now is being in the company of others who truly see me. And to not be complicit in the objectification of Black people as 'others', which is what happens when you're the only one.

Thandie Newton
However, the film industry was far from being this inclusive back in 1991. Back then, Dugian told Thandiwe to "Be darker by Monday". As a result, Newton spent the weekend covered in coconut oil as she told Vogue:
Got the role. Colourism has just been the funniest. I've been too Black, not Black enough. I'm always Black. I'm just like, whadda you people want!

Thandiwe Newton
Next time we see her in Westworld season 4, we'll see Thandiwe Newton instead of Thandie. And it'll be a brief moment of celebration for Newton as she reaches and celebrates her roots with her fans.
Related: Why Thandie Newton Is Frustrated With Her Westworld Character Maeve