Basketball is quite a popular sport with a massive fanbase so it is only accurate that there are many movies based on the sport. When the game is not on, fans of the sport can enjoy it by watching movies about basketball. This is the reason why basketball movies gain a certain amount of popularity. People also appreciate basketball movies because some of their favorite NBA players star in them from time to time. Moreover, Netflix just recently released an all-new basketball film called 'Hustle' featuring Adam Sandler in the lead and 25 NBA players make cameos in it as well. If you are a fan of the sport and are looking to watch a good movie about the game, here are some of the top picks.
Related: Sad Anime Movies To Watch
1. Space Jam
A 90s classic, Space Jam features one of the biggest names in the NBA, Michael Jordan, in the lead role. The story follows Bugs Bunny from Loony Tunes who recruits Michael Jordan after his retirement, to play a basketball match. The basketball match is against the Nerdlucks, a group led by Mr. Swackhammer (played by Danny DeVito). If you are a fan of Loony Tunes and Basketball then this might just become your favorite movie. Another great part of this movie is the soundtrack that people listen to even now. Just last year, a sequel to this 90s classic was released featuring LeBron James but it did not attract nearly as many people as the original one did. Joe Dante, Malcolm D. Lee, and Joe Pytka were the director of this legendary movie.
2. Hoop Dreams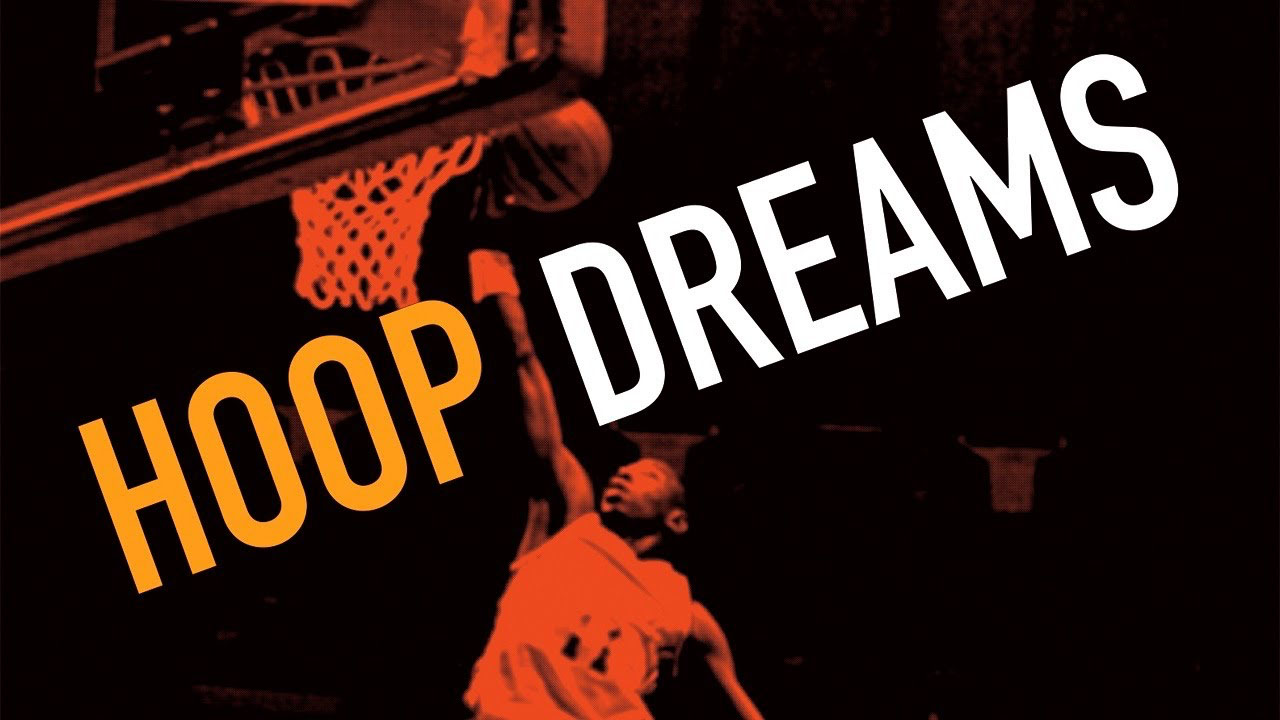 It can be said that Hoop Dreams falls under the category of the best Basketball movie there is and the 98% rating on Rotten Tomatoes just confirms it further. This film, directed by Steve James, documents the journey of two teenagers, William Gates and Arthur Agee, and their struggles to make a name for themselves. It shows their journey of going to a predominantly white high school. Being African-American and facing racism, and being let down by the very people and institutions they are supposed to trust only so they can have a career in pro basketball. This documentary was filmed over the course of 5 years and still has an impact to this day.
3. Love & Basketball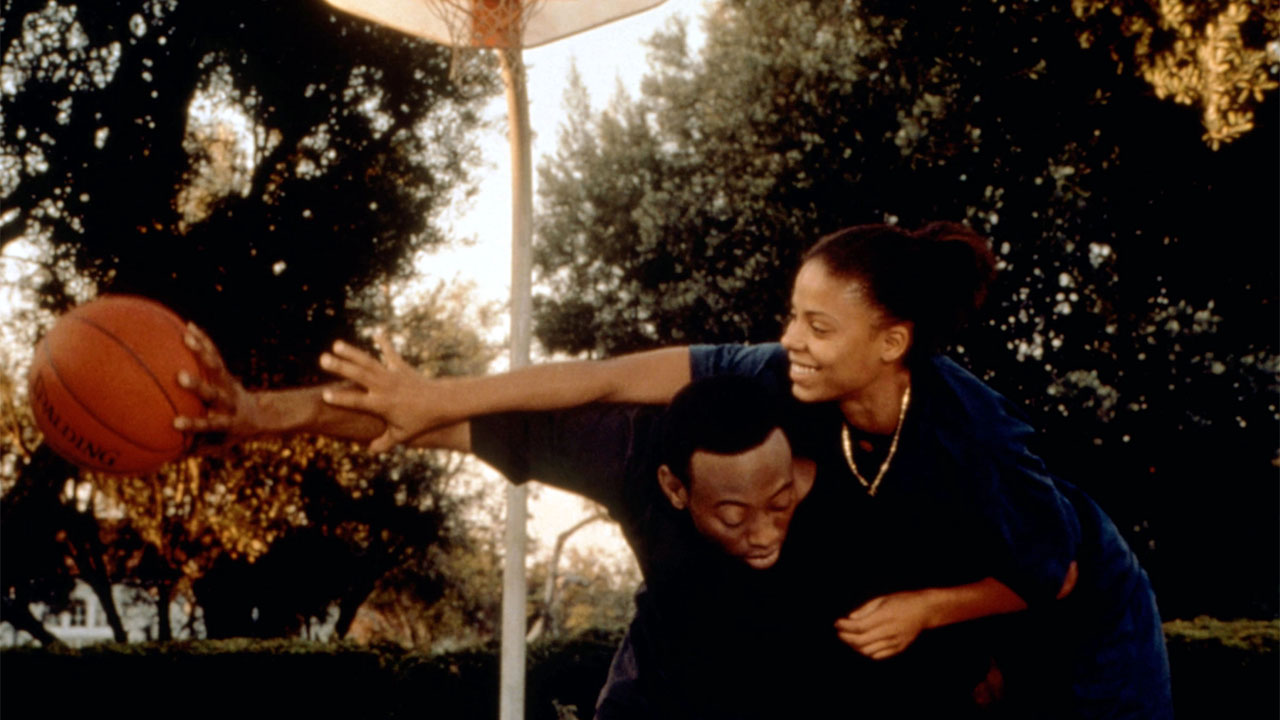 The perfect blend of a rom-com and a basketball movie, Love & Basketball is about two childhood friends. Monica (Sanaa Lathan) and Quincy (Omar Epps) become neighbors when they were eleven years old, they grow up together and fall in love. However, things start getting complicated with them being great basketball players, and using that skill to get into college hinders their relationship. The film perfectly balances the relationship between the main leads while also making the film about the sport. It never seems like one is overshadowing the other at any point in the movie. This brilliant movie was directed by Gina Prince-Bythewood. Moreover, it also stars Alfre Woodard, Regina Hall, Dennis Haysbert and Kyla Pratt.
4. Above The Rim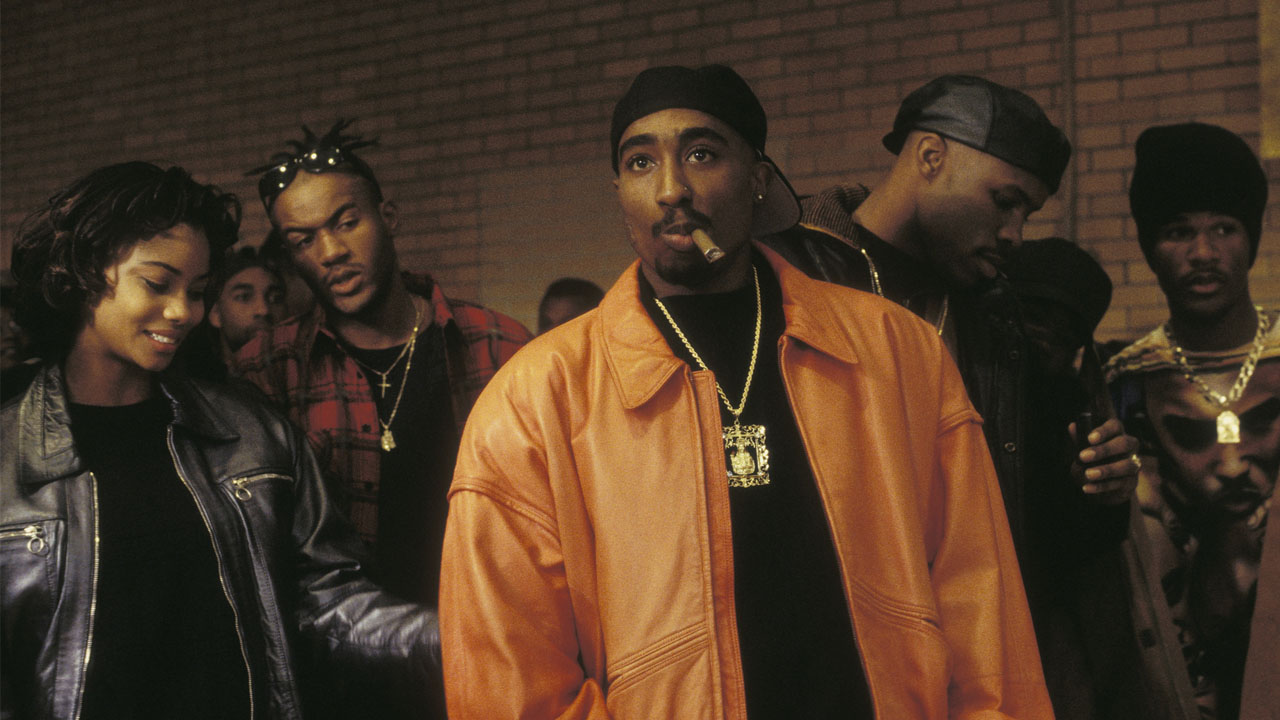 Released just two years prior to the untimely demise of the lead actor, Tupac Shakur, this film ended up being his last release during his lifetime. Above the Rim made a legacy out of itself due to its soundtrack that went double platinum. The film follows Kyle (Duane Martin), a high school basketball player who has to choose between good and bad. Kyle has two options to pursue his basketball career.
He can play in the local tournament that is run by a drug dealer, Birdie (Tupac Shakur). His other option is to play under a local coach who gives him the opportunity to play for Georgetown. The film shows the battle Kyle has to go through to choose the right option while not being caught up in a dangerous situation. The 1994 movie was directed by Jeff Pollack and also stars Leon Robinson, Marlon Wayans, Wood Harris, Bernie Mac, Tonya Pinkins, and Shawn Michael Howard.
5. Coach Carter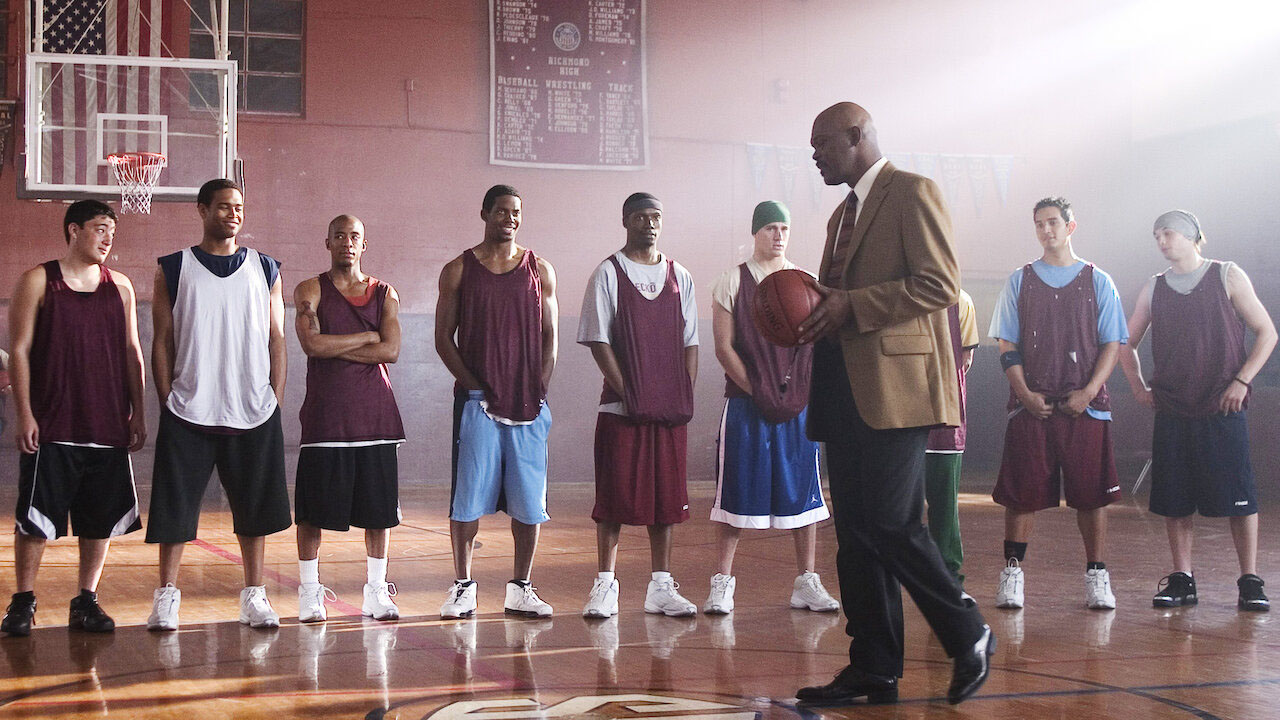 Based on the true story of Ken Carter, this film stars Samuel L. Jackson in the lead role. Ken Carter is a high school basketball coach who not only focuses on basketball but also on the academics of his students. He preaches that education, morals, and discipline is just as important as the game is. He goes far as to make his students sign contracts stating that they will focus on their education if they want their position in the team to be intact. While doing all this, Coach Carter also faces hurdles in his personal life as well as his professional life. Channing Tatum also makes his debut in this film. Directed by Thomas Carter, the movie also features actors Rick Gonzalez, Robert Ri'chard, Ashanti, Rob Brown, Antwon Tanner, Octavia Spencer, and Nana Gbewonyo.
6. White Men Can't Jump
This list would be incomplete if there was no comedy movie in it and White Men Can't Jump is just that, a comedy movie about basketball. A typical 90s comedy, the film follows a hustler, Billy. He makes a living out of conning basketball players into thinking that they cannot play basketball. However, when one of his victims finds out the truth about his scam, he wants in on it. The two of them together team up and con people. This film is all about friendship and the game of basketball starring Woody Harrelson and Wesley Snipes in lead roles. Written and Directed by Ron Shelton, the movie also stars Rosie Perez, Tyra Ferrell, Kadeem Hardison, Cylk Cozart, Marques Johnson, and Ernest Harden Jr.
7. Hoosiers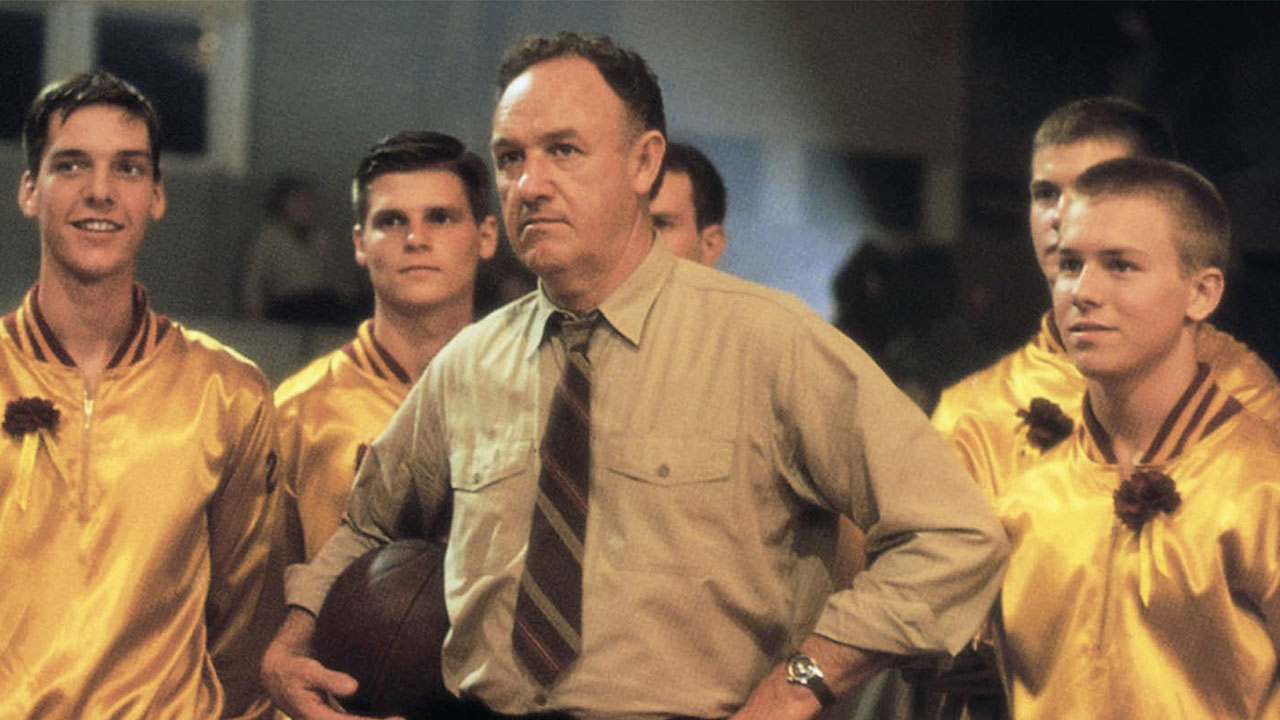 The best basketball movie of all time is a documentary (i.e. Hoop Dreams), however, the best fictional basketball movie would be Hoosiers. Gene Hackman gives one hell of a performance as Norman Dale, a failed basketball coach. However, he gets a chance to redeem himself when he gets hired to coach a high school basketball team in a rural town in Indiana. With the help of an alcoholic assistant coach, he fights to make the team reach the state championship. The main element that stuck with the audience was the final scene of the movie which was executed beautifully. Directed by David Anspaugh, Hoosiers also features Wade Schenck, Brad Boyle, Dennis Hopper, Kent Poole, Maris Valainis, David Neidorf, Steve Hollar, and Barbara Hershey.
8. Finding Forrester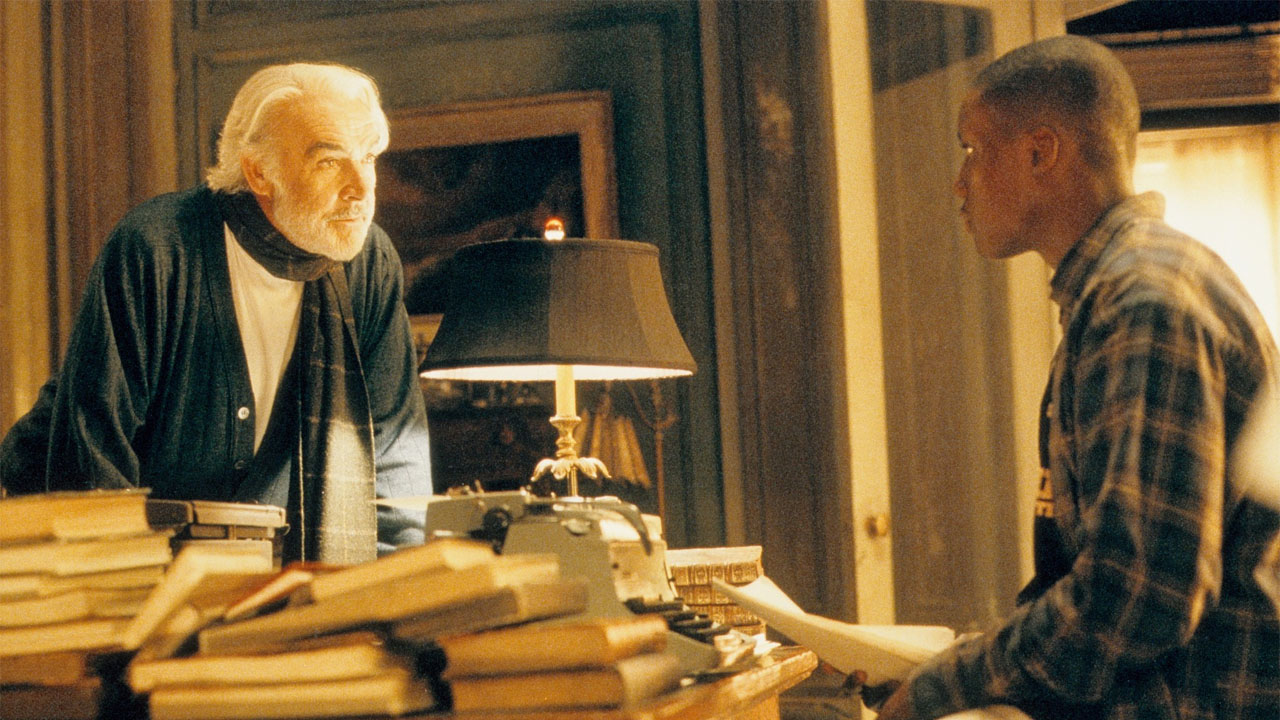 While this film does not necessarily revolve around basketball but nonetheless falls within the best basketball movies ever made. Finding Forrester follows Jamal (Rob Brown), a teenager who gets into a prestigious private school where he meets a writer, William Forrester (Sean Connery). Forrester helps Jamal discover his talent for writing but his school accuses him of plagiarism. The school agrees that they will drop the plagiarism charges if Jamal helps them win the state basketball championship. The film gives a great insight into Jamal and William's friendship which captivated the audience a lot. The movie also casts Anna Paquin, F. Murray Abraham, Matt Damon, Busta Rhymes, and Michael Nouri. It was directed by Gus Van Sant.
9. 17 Again
This may be a biased opinion but 17 Again is a great movie and it also has basketball in it (not to mention it stars Zac Efron). 17 Again follows Mike O'Donnell who does not like the way life turns out for him and wishes he could change things. Mostly, he wants to be his 17-year-old self again. One day he wakes up to his wish being granted, and he becomes 17 years old again. The film then shows how he adjusts to that and the steps he takes to change his life, all while learning from it. Directed by Burr Steers, the movie stars Matthew Perry, Leslie Mann, Michelle Trachtenberg, Sterling Knight, Thomas Lennon, Melora Hardin, and Kat Graham.
Related: This Is Why Zac Efron Didn't Sing With Vanessa Hudgens In HSM Reunion