Are more celebrities going to join Tom Holland in Spider-Man 3? We all loved seeing J.K. Simmons' cameo in Spider-Man: Far From Home. After all, he was the best comic relief from the Sam Raimi trilogy. But, what if we get more than just Simmons from these past films in any upcoming movie?
What if we get Toby Maguire, Andrew Garfield, and Tom Holland, all as Spider-Man in the same film? Well, if rumors are to be believed, it might just be happening in Spider-Man 3!
Related: Tom Holland gives update on 'Spider-Man 3' Production
Tom Holland will not be the only Peter Parker in Spider-Man 3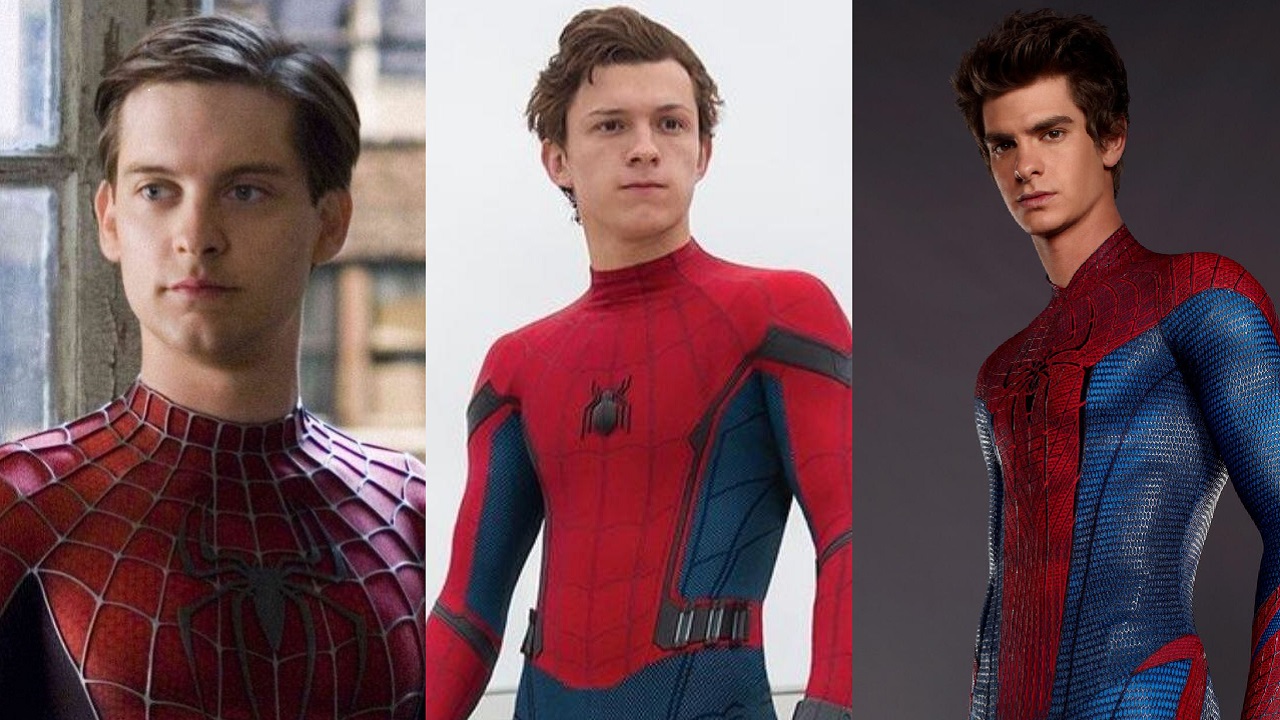 According to FandomWire, their inside sources in Sony, who is closely involved with Spider-Man 3, are saying that Tom Holland will not be the only one playing Peter Parker in the third movie of the Marvel franchise. In fact, Tony Maguire and Andrew Garfield will be joining him in playing the web-slinger in the same film. The two will be reprising their role in Spider-Man 3, but they'll not be the only ones making a comeback from these old trilogies.
Many of the past villains from the Spider-Man films will also be joining Tom Holland in the third film. The good news is that Jamie Foxx's Electro will also be joining the film. And to combat them, Holland will be joined by Maguire and Garfield in the final act of the film. In short, it'll be a lot like Spider-Man: Into the Spider-Verse. In short, Spider-Man 3 will be bat-s**t crazy and we're in for a trip, if these rumors are true. And we have "mixed" reports coming out of Sony, to say the least.
Sony won't confirm or deny these rumors
Now, as soon as news broke out, we got a response from Sony's representatives. ET Canada reported that a representative of the studios told them:
"Those rumored castings are not confirmed"
The wording of this response is very unique. They didn't confirm the rumor, but at the same time, they didn't deny it either. Moreover, it's extremely rare for studios to come out and address rumors about an upcoming film that's still a while away from going into production. And, this idea isn't something that we can put beyond Sony and Marvel either. Tom Holland is a wonderful Spider-Man, in fact, the best one yet.
But, with three past Spider-Men like Toby Maguire and the underrated Andrew Garfield on the same screen as Holland, fans will go crazy. And that's probably why the studios want to keep the wraps on this, for now, to not blow away the surprise. We'll have to wait a while to see if this can actually happen.
Related: Tom Holland Surprises Chris Pratt In Jimmy Kimmel Live