While running a news media and journalism business comes with its own pros and cons, it also comes with certain responsibilities. These responsibilities include ethics and norms. That is why TMZ's founder Harvey Levin is facing criticism since the day TMZ announced Kobe Bryant's death. Before the officials confirmed the death of the famous basketball player, TMZ reported the crash of Kobe Bryant's helicopter as well as his death.
TMZ | Criticism & Defense
Harvey Levin, the founder, has defended himself against the criticism TMZ faced.
When somebody of that magnitude dies so tragically, this becomes a worldwide massive story.
Los Angeles County Sheriff Alex Villanueva criticized TMZ for sharing the story before the families of some of the victims were officially notified. TMZ's ethics and their reporting practices are often criticized. County Sheriff said:
It would be extremely disrespectful to understand that your loved one perished and you learn about it from TMZ. That is just wholly inappropriate.
While Harvey Levin agrees that it is a valid point that other families were not informed at that time. His counter-question also becomes valid:
The issue is…how long do you hold it?
Harvey Levin says that when the news reports a plane crash, they are confirming to families of 300 passengers that the plane crashed, and their relatives might not be alive. So, his team should not be criticized.
Internet reacts to the report
When Harvey Levin shared the news on his Twitter handle, he faced criticism from the general public as well.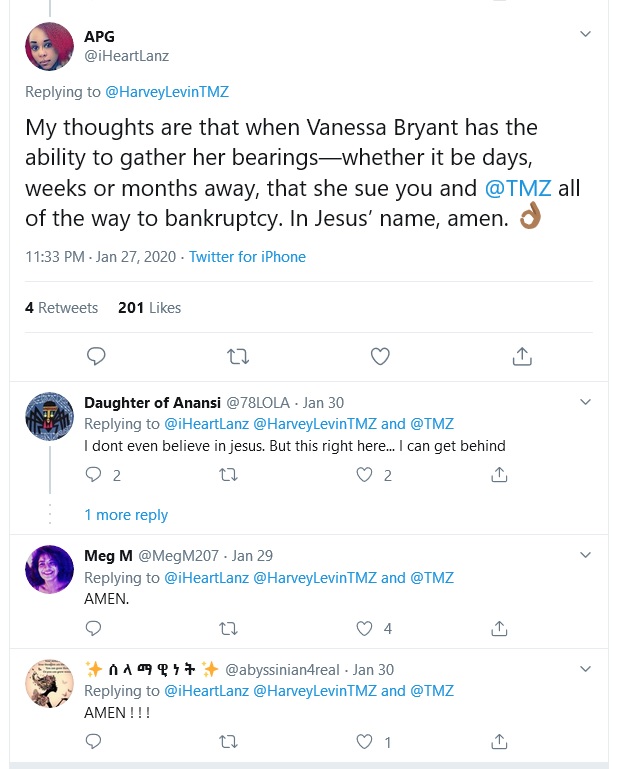 The people are saying all the families involved in the crash deserve equal respect. And there's no denying that. This was not a commercial flight so it should not be compared to a commercial flight crash.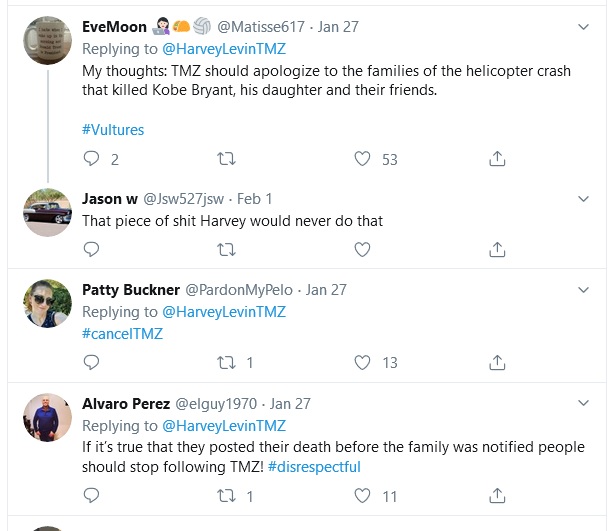 When asked to comment on Sheriff's criticism, TMZ's Harvey Levin said:
We confirmed it…and they said 'Go for it' and they said she knew. So I'm not sure what he's saying on that. We're not law enforcement and he's not a journalist. We do different things.
Harvey Levin does not just own TMZ, he is a lawyer as well. And this user just reminded him of the fact.
What are your thoughts on the matter? Let us know in the comments section below.