It looks like we're about to have another union on our hands. Mad Men actor Jon Hamm is set to reunite with his former 30 Rock co-star Tina Fey. But, that's not where the reunions end. Hamm will also be working under his Mad Men co-star John Slattery, who will be the director of this film.
Related: Tina Fey and Amy Poehler Will Return To Host Golden Globes 2021
Jon Hamm, Tina Fey, & John Slattery reunite!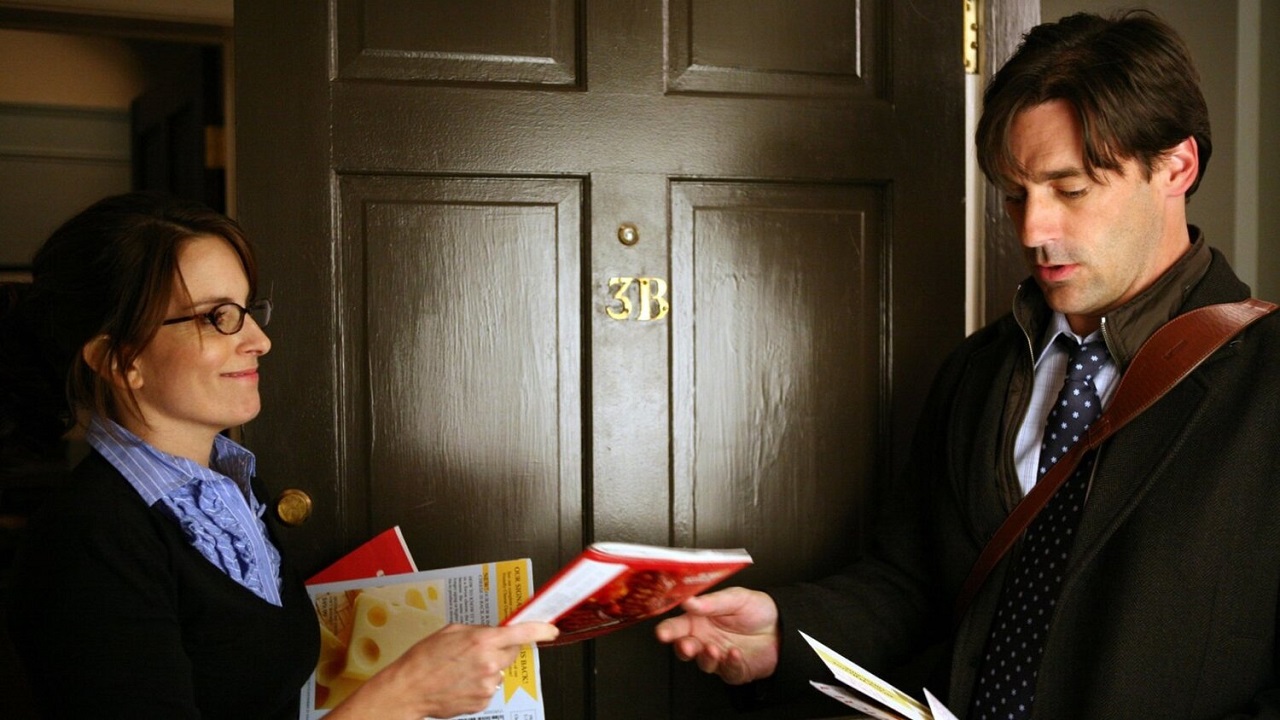 Deadline reported that John Slattery's new movie is a dark comedy, named Maggie Moore(s). The story follows a police chief in a quiet town in Arizona, who suddenly has to solve back-to-back murders of two women with the same name. However, we're not sure if Hamm will play the role of the police chief or the villain. In this movie, the villain is a local businessman who is eager to get rid of his wife. But, if you would want to place your bets, it should be on the police officer since he has a flirtatious relationship with the businessman's neighbor, which will be played by Tina Fey.
Both Jon Hamm and Tina Fey showed some exceptional romantic chemistry on 30 Rock, which is why it won't be a surprise if they rekindle their on-screen flame in Slattery's Maggie Moore(s). Other than this trio, the movie has a formidable lineup behind the scenes. Paul Bernbaum is the writer for the film, with Cary Woods, Vincent Newman, Ross Kohn, and Nancy Leopardi as producers alongside John Slattery. Moreover, Slattery also has experience at the helm of a movie, with God's Pocket. The movie featured his Mad Men co-star Christina Hendricks, Philip Seymour Hoffman, John Turturro, and Richard Jenkins.
On the other hand, Tina Fey recently gave voice to one of the leads in Pixar's Soul and will be the co-host on Sunday's Golden Globe Awards with Amy Poehler. Meanwhile, Jon Hamm recently gave comedy a try on Curb Your Enthusiasm and the movie Wild Mountain Thyme, in which he starred alongside Emily Blunt. Let's see how the two hit it off in this upcoming Indie film.
Related: Jon Hamm & Kiernan Shipka Have Mini Mad Men Reunion!