So, the much anticipated Thor: Love and Thunder has finally wrapped up shooting. The fourth and final installment of the Thor franchise in the Marvel Cinematic Universe is ever so close to making it to the theatres. The hardest part is done, and now the post-production phase has finally begun, as Thor's last adventure in the MCU is right upon us.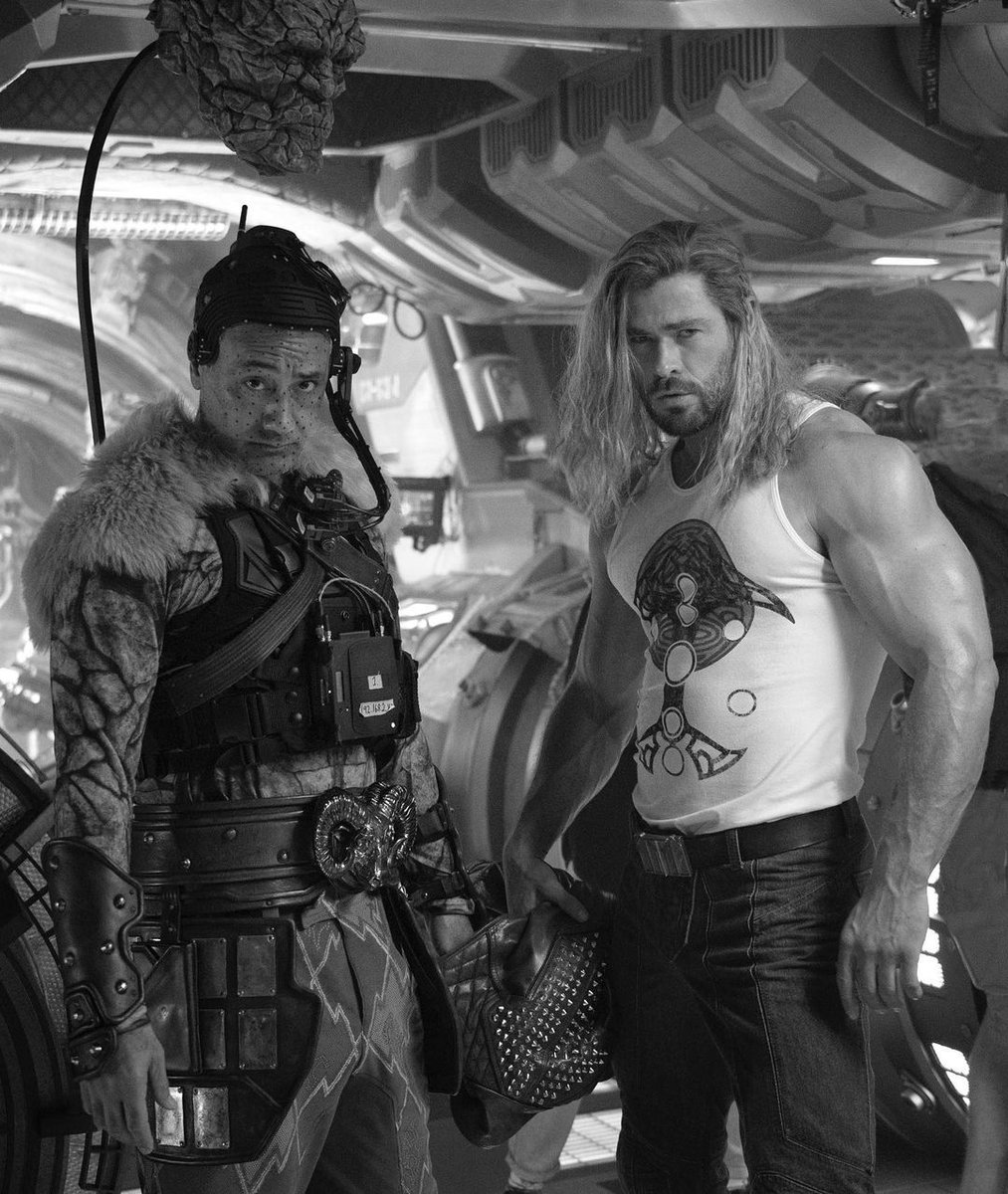 Thor: Love and Thunder enters post-production
In a recent Instagram post, Thor actor Chris Hemsworth revealed that the shooting for Thor: Love and Thunder have finally wrapped up. He further revealed how crazy the film is going to be. However, apart from these revelations, Hemsworth also flaunted his incredible biceps with protruding veins, more so than ever seen before. His Instagram post read:
That's a wrap on Thor Love and Thunder, it's also national don't flex day so I thought this super relaxed photo was appropriate. The film is gonna be bats**t crazy off the wall funny and might also pull a heart string or two. Lots of love, lots of thunder! Thank you to all the cast and crew who made this another incredible Marvel journey. Buckle in, get ready and see ya in cinemas!!
Furthermore, Marvel Studios also shared Hemsworth's post on Twitter, along with the picture containing the actor and Taika Waititi:
Waititi shared the picture too, saying that Thor: Love and Thunder is the craziest project he has ever done in his career. He wrote:
Sometimes two people come together to inspire the world and change the cinematic landscape forever. And then there's me and @chrishemsworth who are too cool to care about anything except making movies that bring people absolute joy. Ok I don't look cool I know that. This film is the craziest thing I've ever done and I'm honoured to bust my a*s and have a nervous breakdown so you can all see it in May 2022.
Thor: Love and Thunder release date
Thor: Love and Thunder is set to hit the theatres on May 6, 2022. It will be a befitting farewell for an iconic original Avenger, who was part of the team from the very beginning. Furthermore, this movie will also see Natalie Portman make a return to the MCU as Jane Foster. And she will also be taking on the mantle of Thor in the movie. Moreover, Christian Bale will play the main antagonist Gorr the God Butcher in the movie.
These performances will be accompanied by numerous cameos as well as the Guardians of the Galaxy. Therefore, it is going to be one entertaining affair. Or in Hemsworth's own words, a "bats**t" crazy movie.