The Beatles often made songs that turned into anthems. And Hey Jude is one of them. Moreover, it's more than an anthem. It feels like a conversation between one friend and another, with words of comfort. And that's the story we'll be diving into today.
The Beatles in disarray
First, we have to look at what was happening when Paul McCartney wrote Hey Jude. Simply put, the band was starting to show cracks. Throughout the early 60s, the Beatles were like a single unit, but things were changing.
With Yoko Ono's entry into John's lives, she also became an active part of the Beatles' recording sessions. Now, that was unprecedented in the band's history as they rarely ever welcomed outsiders into the studio. So much so that they never saw John around without Yoko anymore. However, it took John and Yoko's relationship had its biggest toll on Cynthia and Julian Lennon. And that's where Paul got his inspiration from.
Paul's inspiration
With John's marriage with Cynthia eventually falling apart, Paul McCartney decided to pay her and John's son Julian a visit in Weybridge. It was an hour-long trip, so he had a lot of time. On his way, Paul composed this iconic ballad in his mind.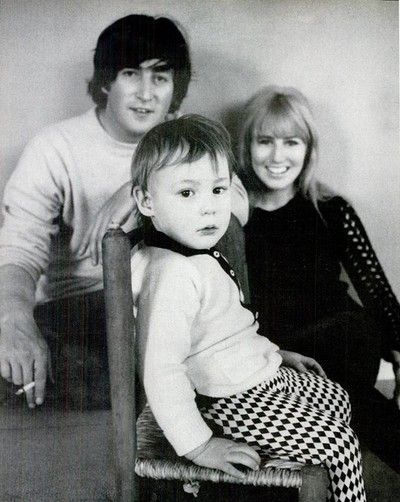 The purpose of this song was to write something that was reassuring for Julian Lennon, as he would have to grow up with a broken family. However, it grew to become one of the most iconic compositions the Beatles, or anyone made in music history. Paul recalls:
I started with the idea 'Hey Jules,' which was Julian, don't make it bad, take a sad song and make it better. Here, try and deal with this terrible thing. I knew it was not going to be easy for him. I always feel sorry for kids in divorces.
But, he eventually changed it to 'Hey Jude', thinking it just sounded better. He gave Cynthia roses and sang Julian the tune he made for him. But that's just how special Paul McCartney is as a person. He wanted to make sure they knew they were part of the family.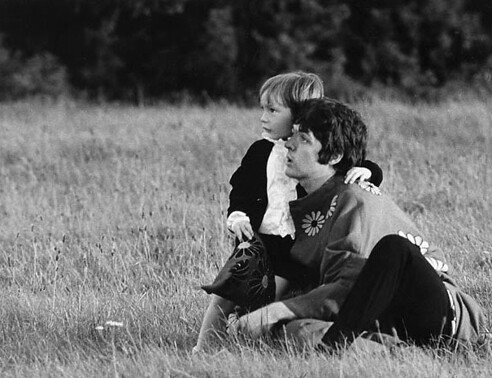 His relationship with Julian was always better than Julian's relation with his own father, John. Julian was far more attached to uncle Paul, and for that, Paul made him a little tune for him. However, little did he know how massive that tune would become for the Beatles.
Recording of the song – not an easy feat
The recording of this song wasn't an easy feat either for the Beatles. There were a lot of hiccups during the recording sessions, like George Harrison and Paul McCartney's little bust-up. In the beginning, the two had an argument about the arrangements of the guitar riffs and the lyrics. And if that wasn't enough, there was a 2nd hiccup by Ringo Starr.
During the recording session, no one noticed that Ringo had gone away for a bathroom break. Luckily for him, his drums only began at the 50-second mark, and as he tip-toed back to the drum kit, he nailed his entry! Paul recalls:
'Hey Jude' goes on for hours before the drums come in and while I was doing it I suddenly felt Ringo tiptoeing past my back rather quickly, trying to get to his drums. And just as he got to his drums, boom boom boom, his timing was absolutely impeccable.
We're not sure whether we should call it luck, or just his brilliance. But there's more!
In the song's last verse, John Lennon incorrectly said "Let her into your skin" instead of "under your skin". And as impulsive as he was, he immediately said:
"Whoa, f*@#ing hell!"
They tried their best to erase it, but it's a part of the song to this day. That's typical of the Beatles.
What did 'Hey Jude' mean for everyone?
We all know it's meaning for Julian Lennon, but John derived his own meaning from the song. Lennon once said:
If you think about it… Yoko's just come into the picture. He's saying, 'Hey, Jude – hey, John.' I know I'm sounding like one of those fans who reads things into it, but you can hear it as a song to me. The words 'go out and get her' – subconsciously he was saying, Go ahead, leave me.
Just like John, the rest of the world relates to Hey Jude a lot. It's a song that's more like a conversation between Paul and the rest of the world. It helps everyone come into terms with their pain, and look at the bright side of life. Moreover, it helps them move on and appreciate the little things too. And adding to that, he wants you to give someone a chance to "make it better"
Read more about how the band's song Maxwell's Silver Hammer is actually about 3 murders!