Recently, John Boyega has made it pretty clear that he is done with Star Wars. He has repeatedly told fans and said in interviews that he has moved past playing Finn in any future Star Wars film. However, he has his whole life ahead of him. And is now willing to give DC a try. But, which DC character would he like to play in the future? He has finally given us a hint!
It all started when John Boyega replied to a tweet, that suggested he should play Static. Static is a DC comic book character that becomes a part of the Teen Titans. And he has some really cool superpowers too, like electromagnetic control and generation. However, Boyega was not at all interested in the suggestion. He tweeted he was "Too old!" and that he'd "love to see a newcomer!"
Too old! I'd love to see a newcomer! https://t.co/Dq7giNlpex

— John Boyega (@JohnBoyega) August 26, 2020
John Boyega would love to play The Red Hood!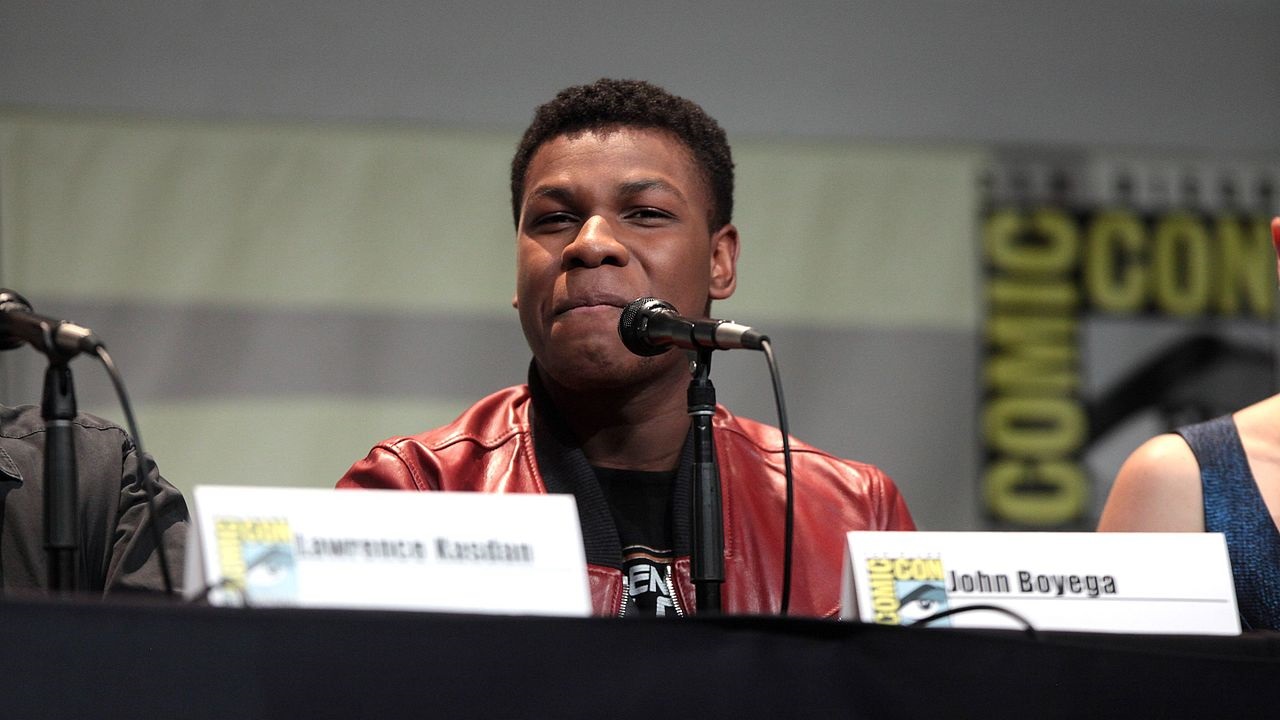 Once the topic was brought into the discussion, people jumped into John Boyega's replies. One fan suggested that DC "John Stewart, Green Lantern" from DC would be perfect for Boyega. However, the Star Wars actor had other ideas for his future with DC. He suggested in the replies:
"Lmaooooo too funny. I can't be red hood? Damn"
And as soon as fans heard John Boyega say he would be down to play Red Hood, they lost it. They believed it was a fantastic idea and were on board.
https://twitter.com/JohnBoyega/status/1298660148513255424?s=20
For those of you who don't know, The Red Hood is an alias for a number of characters in DC Comics. However, most notably it is a reincarnation of Jason Todd, a former Robin that is killed by the Joker. When Todd is reborn as The Red Hood, he is born with a completely different personality.
The DC show Titans is about to introduce The Red Hood in its third installment. Jason Todd (Curran Walters) is set to become The Red Hood and take revenge on his old teammates that he had a falling out with. Let's see how DC proceeds and if they cast John Boyega for this really bad*ss role.
Despite this very encouraging interaction, John Boyega sometimes gets fed up with fans. A few weeks ago, he openly called out toxic Star Wars fans who wouldn't leave him alone. He tweeted:
Toxic Star Wars fans still find their way to my mentions. Lord. Must I be blunt? I don't f*ck with you no more.
Therefore, it was nice to see Boyega and his fans have a healthy chat for once. It would be a joy to see him join DC!