Lil Nas X?? Miles Morales?? It seems like the world of Spider-Man has been in absolute turmoil since the rumors of Spider-Man: No Way Home emerged on the internet. Everyone is anticipating seeing Tom Holland teaming up with past Spider-Men, Tobey Maguire, and Andrew Garfield. But, now Spider-Man fans are calling for another casting to happen. And as bizarre as it may seem, it has some understandable origins. They are now calling for the famous rapper Lil Nas X to don the role of Miles Morales!
Lil Nas X standing alongside Tom Holland and Andrew Garfield gave Spider-Man fans some interesting ideas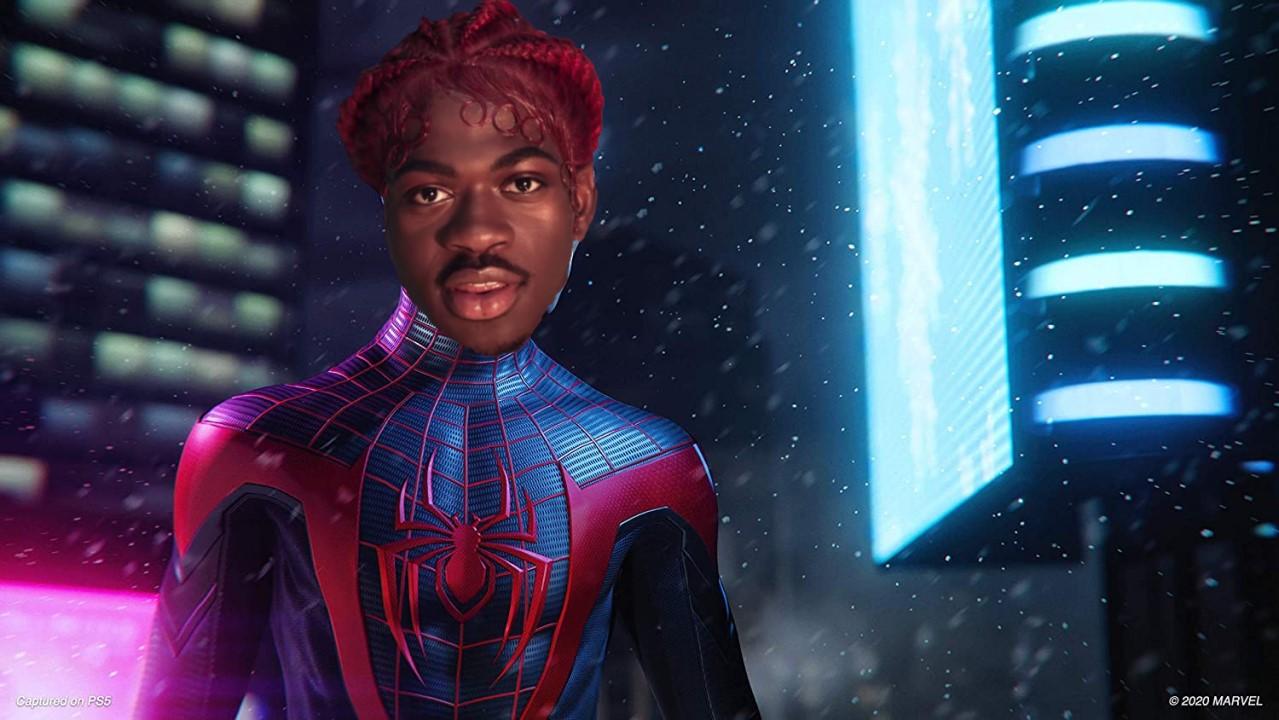 So, this all started when a picture of Lil Nas X with Tom Holland and Andrew Garfield went viral on the internet. A very tall Nas was standing between the two Peter Parkers, but that's not the only way he was conspicuous. As soon as Spider-Man fans saw that picture, they saw potential in the Industry Baby singer. And hoards of fans in the replies and the quotes started calling for Lil Nas X to be cast as Miles Morales.
Miles is a prominent character in the Spider-Verse, as a successor or assistant of Peter Parker of sorts who also got bit by that radioactive spider. And fans got to see him eminently on the big screen in Spider-Man: Into The Spider-Verse. Play Station owners also got to see a rendition of the character in Marvel's Spider-Man: Miles Morales. And when fans saw Nas alongside the Spider-Men, Miles was the first one in their mind:
Immediately in the replies, fans were calling for Lil Nas X to play Miles Morales:
Even the rapper saw the trend and sent fans into a frenzy
The picture went so viral that Lil Nas X even jokingly said that the rumors are true and that he is Miles Morales.
This one fan-made such an epic edit of Lil Nas X as Miles Morales that it blew everyone away.
Of course, not everyone was happy seeing the MONTERO singer don the Spidey suit. There's a small issue of height as well, as the comic book version of Miles is a humble 5'8″, whereas Lil Nas X is a staggering 6'2″. But, that's not an issue for Marvel, is it? That said, there were some calling fans behind the Nas trend "crackheads":
Despite how crazy Spider-Man: No Way Home may seem, it looks unlikely that Marvel will make such a move. That said, it would have been an epic scene to see Lil Nas X swinging in-between the New York skyline. That said, fans will be quite content seeing potentially three Spider-Men all at once in Spider-Man 3. But, for that, they'll have to wait until the 17th of December, 2021 when the movie hits the theaters.