With social media, fans can now see the life of footballers (soccer players) more closely than ever. With footballers running blogs and streaming live on Twitch, it gives a lot of insight into the fascinating lives that these athletes live. But, Netflix is now taking it one step further. Instead of focusing on the player, this time they're focusing on their partner. the soccer player we're talking about is none other than Cristiano Ronaldo, and the show is called Soy Georgina (translates to 'I Am Georgina'). The show will focus on the personal life of Georgina Rodriguez, Ronaldo's long-term partner. News of this show broke out back in September, but we might have some updates you would be interested in.
Related: Soy Georgina: Upcoming Netflix Series On Cristiano Ronaldo's Partner Georgina Rodriguez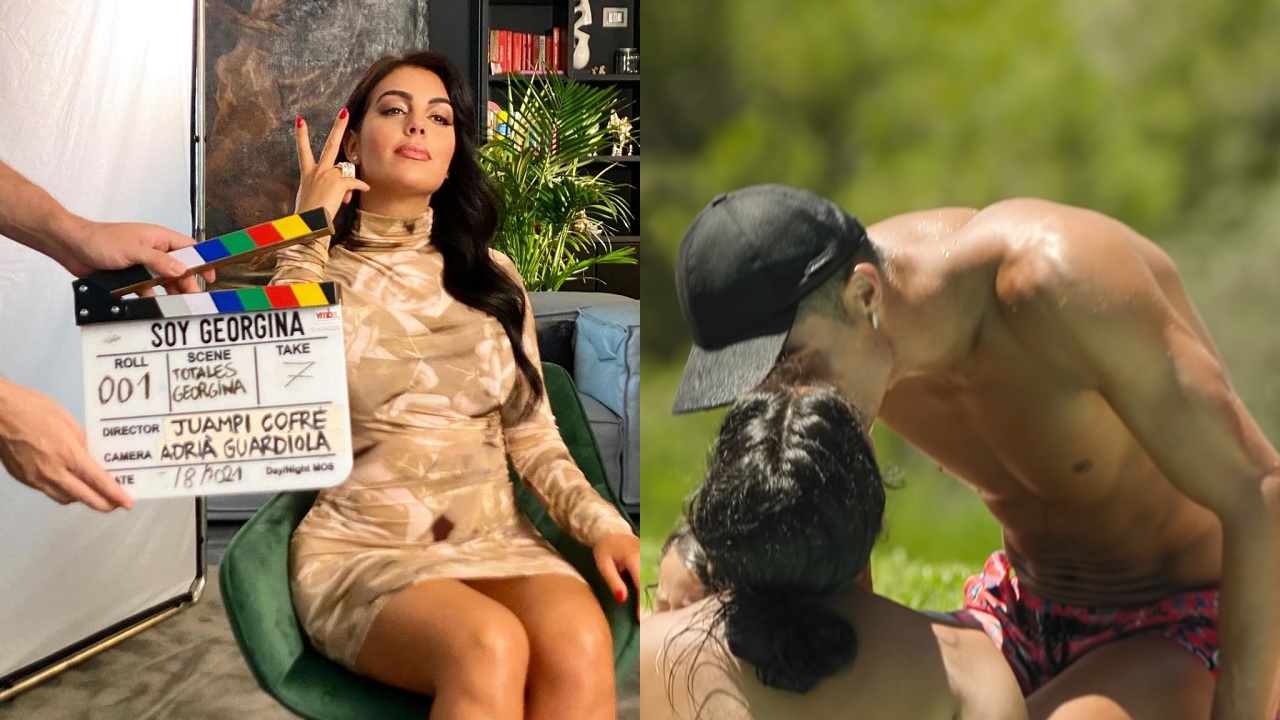 Who doesn't dream of a superstar showing up in their workplace and falling in love with them at first sight? Well, that's exactly what happened to Georgina Rodriguez. She was a saleswoman at a Gucci store when Cristiano Ronaldo stumbled upon her. Of course, that's what everyone knows, but Soy Georgina will dive deeper into that. The show will talk about how their romance actually began five years ago. Other than that, the show will be quite intimate in exploring the lifestyle and personal struggles of Georgina, as Netflix's official synopsis reads:
Georgina Rodriguez, with 24 million followers on Instagram, is, among many other things, model, mother, influencer, entrepreneur, dancer, and current partner of Cristiano Ronaldo. This reality show will be a deep and emotional portrait of the woman behind the photos, stories, and the big headlines: her day-to-day, her motherhood, her high and low moments…
Netflix director reveals what Soy Georgina will focus on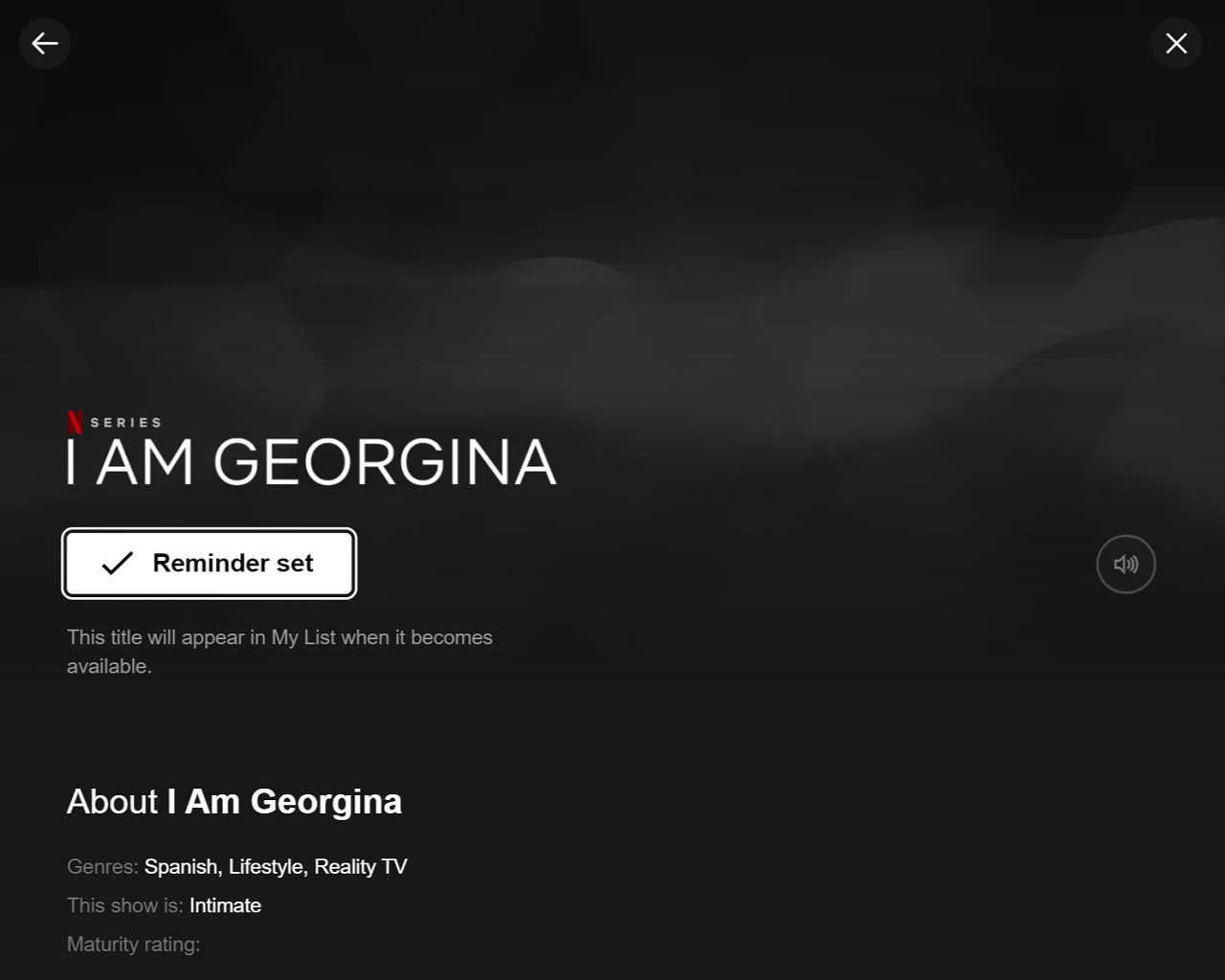 Furthermore, Director of Entertainment for Netflix Spain Alvaro Diaz had this to say about Soy Georgina and how it explores the dramatic change in the life of Georgina Rodriguez. Diaz told The Sun:
Georgina is totally honest and recognises in the documentary that her life changed from having nothing to absolutely everything. I Am Georgina has a strong aspirational component. Georgina went from selling luxury to being gifted it and showing it off on the red carpet. She was a normal young woman whose life changed dramatically one day. She was leaving work one day and crossed paths with the love of her life. Who has not dreamed of that?
Moreover, football fans will be particularly interested in the show as well. This was because Diaz also confirmed that Cristiano Ronaldo will have a strong presence in Soy Georgina. However, he will not be the center of attention. Instead, the reality show's focus will be on Georgina and her own perception of her life. The director said on the matter:
Cristiano's incorporation is total but complements a vision of who Georgina is and her relationship with the father of her children. It conditions all her life but the focus is on her and knowing her also through her own eyes.
What is Soy Georgina's release date?
This is the main question that every fan is eagerly asking. However, we still have no knowledge of when will Soy Georgina come out. But, it would be reasonable to expect Soy Georgina to hit Netflix by the end of December of 2021 or in January of 2022.
With Cristiano Ronaldo transferring from Juventus to Manchester United this summer, the show might also reveal the family moving from Italy to England, showing the fans how mega fans and their loved ones move around. In the trailer of Soy Georgina, we see Georgina saying in Spanish:
I am 27 and five years ago my life changed.
Then, the former Real Madrid forward gushed and said:
It was a split-second moment. I never thought it would be that big as to fall in love with her, I really didn't expect it. Georgina is the woman I am totally in love with.
Any chances of Georgina Rodriguez marrying Cristiano Ronaldo?
Soy Georgina might also explore any chances of a marriage between Cristiano Ronaldo and Georgina Rodriguez. In the trailer, Georgina was asked by one of her friends about any wedding plans with the 36-year-old Manchester United forward, with whom she shares a daughter. And the 27-year-old said in response:
No. It doesn't depend on me. I wish.
Moreover, Georgina Rodriguez is pregnant and expecting twins with Ronaldo. So, this might only further cement their special bond. We're not sure of when Georgina and Cristiano would tie the knot, just like we're not aware of Soy Georgina's Netflix release date. But, hopefully, we'll find out about the latter soon.