It's always difficult for fans to see one of their favorite characters die. And that is a pain 'The Sopranos' and 'Game of Thrones' fans are well aware of. However, character deaths also mean that they are no longer a part of the crew as well. That means that a character's demise is also a very sad moment for all the cast and crew members who grew to love being around the actor. And Steve Buscemi was no different.
For David Chase, killing off any character of the HBO original was a very difficult task. While talking to Vanity Fair, he said how it was not at all easy for writers:
"The writers thought about it a lot. We didn't do this easily or cheaply."
Chase would call every actor into his office and explain how difficult a choice it was for them. And with each season, 'The Sopranos' became more and more gruesome. However, most fans would agree that the most terrifying season in terms of character deaths was season 5. In it, David Chase killed off Adriana La Cerva (Drea de Matteo), who was a show regular since the pilot episode. Despite that, it wasn't easy for everyone to say goodbye to Steve Buscemi as well, whose character Tony Blundetto died in the season 5 finale.
How Steve Buscemi's joined 'The Sopranos' in season 5
David Chase was a great admirer of Steve Buscemi. He saw his directorial work in Trees Lounge (1996) and insisted that HBO hires the same casting team for 'The Sopranos' (Sheila Jaffe and Georgianne Walken) that the actor used in his film. And even though Buscemi first appeared in season 5 of 'The Sopranos', his name first showed up in the credits in arguably the most famous episode of the show – "Pine Barrens". Yes, Steve Buscemi directed the most popular episode of the show.
However, it took David Chase four seasons to get Buscemi on 'The Sopranos'. Even though he wanted him to be a part of it since the very beginning. Moreover, Chase wanted Buscemi to be a part of the HBO Original until the very end, the plot did not allow him to do so.
How Buscemi's time on the show came to an end, despite heavy debate among the writers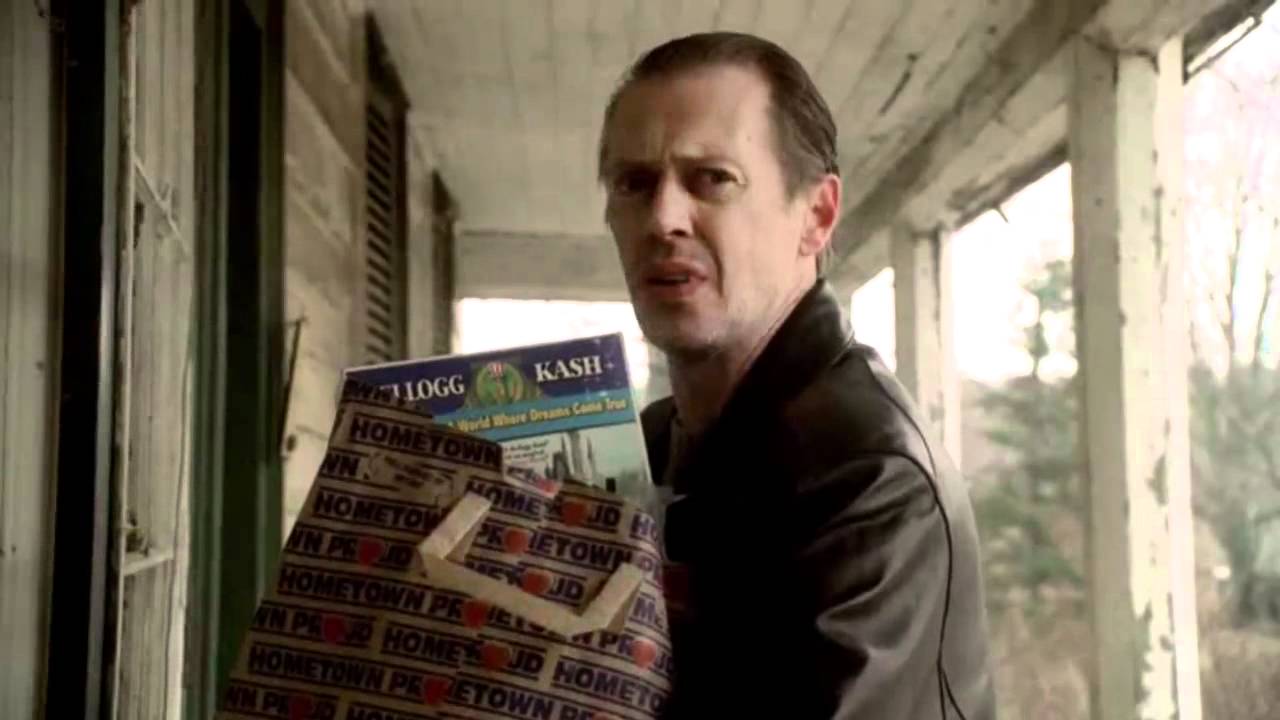 Terence Winter recently appeared on an episode of the Talking Sopranos podcast with co-hosts Michael Imperioli and Steve Schirripa. There, Winter brought up the death of Tony Blundetto. Tony B. first killed Joey "Peeps" from Phil Leotardo's crew, after which Tony responded by killing Phil's brother, Billy Leotardo. Once Tony B. pulled the trigger on Billy, it was practically the end of his character. He had gone so far by killing Billy, that he just had to go. The only question was how. Winter recalls:
"I think we [the writers] backed ourselves into a corner, story-wise, with him. I remember big debates in the writers room that he had to go. Anything less than that would feel phony."
Phil Leotardo was never the forgiving type, which is why he wanted to make Tony Blundetto's demise as slow and painful as possible. That's why Tony Soprano, Blundetto's very own cousin, decided to track his hiding cousin down and do the deed himself. Tony Soprano pretty much did his cousin a favor. And that's how David Chase and the writers brought such a beloved character to his end.