Who remembers the Lisa Schwartz and Shane Dawson relationship? The two YouTubers were cute as a button! That's right Lisbug and Shane Glossin' were a total thing. Their relationship started in 2011, just a few short months after Shane joined YouTube. That seems like a lifetime ago! The couple dated for about 4 and a half years until 2014 when they decided to split. Now that gives us a major throwback to when times were simpler. Although now almost 6 years later, we know that Shane is planning to spend his life with his current fiance, Ryland Adams. For Lisa and Shane, even though they admit they had a pretty painful breakup, they have managed to remain friends even after! Following that, Lisa just had her 37th birthday. And our diva Shane Dawson was right there to wish her all the love.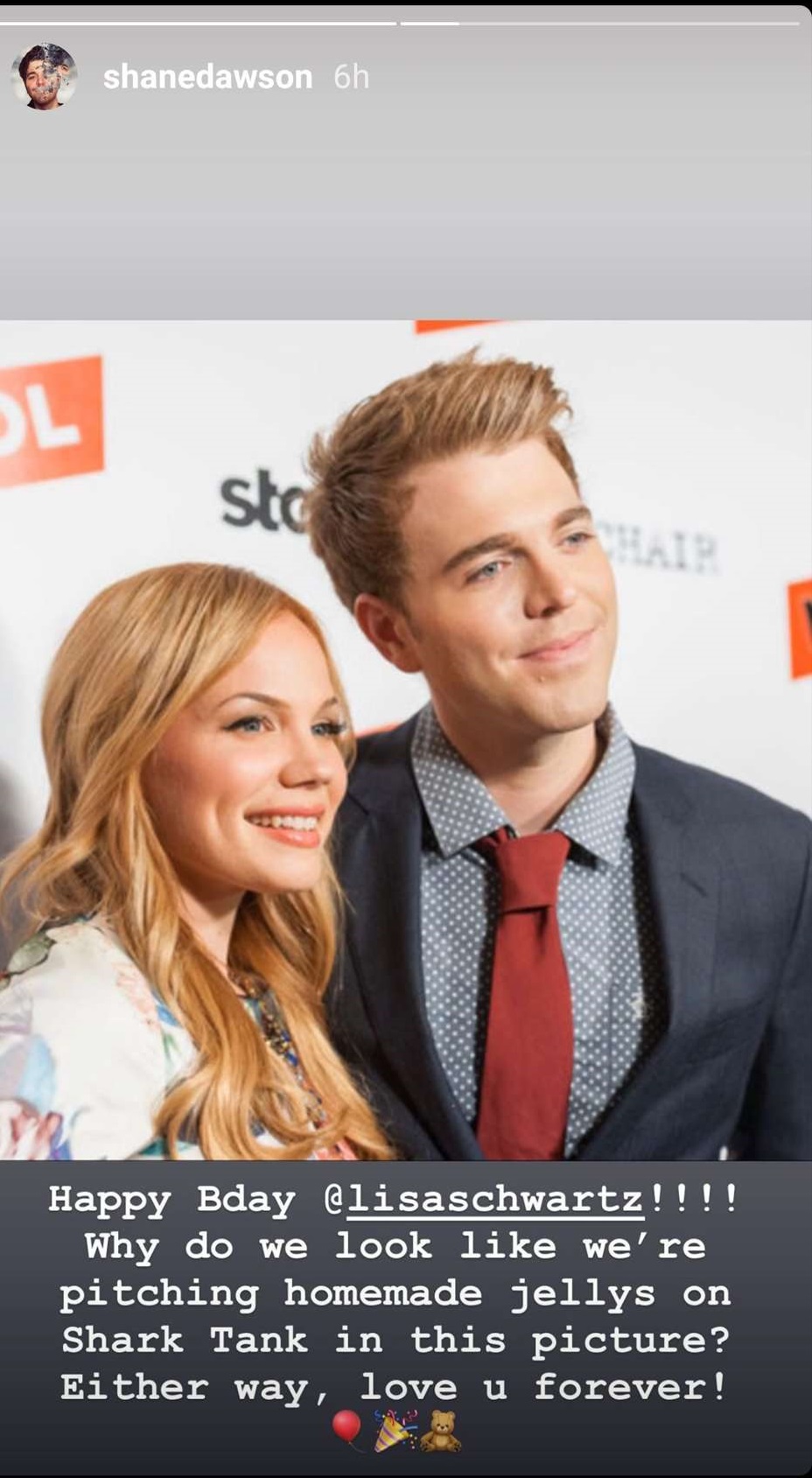 Shane Dawson wishes Former girlfriend Lisa Schwartz a Happy Birthday!
The post says,
Happy bday @lisashwartz!!!! Why do we look like we are pitching homemade jellys on Shark Tank in this picture? Either way, Love you forever.
Now if you know anything, you know that Shane loves himself some Shark Tank. But the joke is kinda hilarious because they look like they are just waiting for the person in front of them to say yes. And boy does Shane look smart! We love the red tie look he's rocking. Lisa Schwartz is also giving her signature million-dollar smile and we dig it! I mean, if I were someone they were pitching their idea to, I would totally be all in.
We especially love the "Love you forever" part. I mean, that is just cute! The two make breaking up and being friends with an ex look like a piece of cake. Which is a good change of pace from all the toxicity around ex-boyfriends and girlfriends. Shane and Lisa really have set an example.
Although, their break-up was not as easy on them as it looks. Late last year, Shane did a video with Lisa on her channel where they talked about how things went down in their relationship. They answer fans' questions and talk about their plans of marriage and whatnot. At one point Shane says,
It was like a long break up. We were so comfortable, we were literally each other's family. I think we were both like, well, what would do without each other? There were so many levels to it. I think a lot of people were like 'oh, Shane wanted to come out', like, that was a long time before that.
I think that might be the reason why they have stuck together for even 6 years after their break up. Currently, Lisa Schwartz is with her boyfriend of almost 2 years, Jeff Galante. Meanwhile, Shane Dawson is with his fiance Ryland Adams whom he proposed to on their third anniversary!