Taylor Swift broke the internet 24 hours ago by announcing her surprise album. And people are still in shock. Since we are quarantined at home from many months, and we don't know when it's going to end, some people are still wasting their time. While others are trying to be more productive and utilize the available time in the best possible way. This has also allowed Taylor Swift to work on her 8th studio album and drop it just hours after the announcement. That's not all, she also surprised her fans with official video of one of the songs from the album; Folklore. Seeing Taylor and the album trending on Twitter, many people connected the dots. And they believe Scooter Braun's tweet on Justin Bieber's tour dates is a direct hit on Taylor.
Taylor Swift drops her latest album: Folklore
Taylor's first 6 albums were acquired by Scooter Braun, along with her former record label, Big Machine Records. 2019 was a huge mess for her and Braun since they kept arguing over the internet. The whole timeline of their feud can be read here.
When Taylor Swift called out Scooter Braun on a public platform, Justin Bieber came for his defense. It also forced the fans to choose their favorite singer and side with them on the internet. It was not just the Swifties against Scooter Braun. In fact, it was Swifties against Scooter, Justin Bieber, and all other artists who were siding with him.
Taylor Swift's 7th studio album Lover was released in 2019. And now, she has dropped her 8th studio album, Folklore. This albums holds a special place in her heart.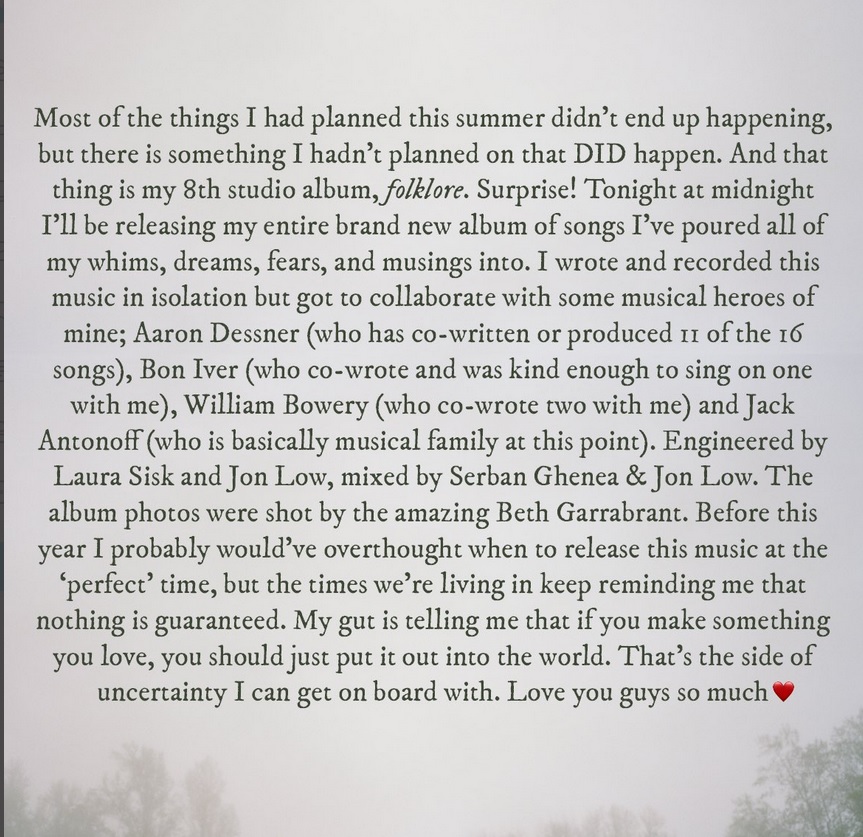 After release of the album, Taylor Swift shared a signed note for her fans to give them an idea of the album concept.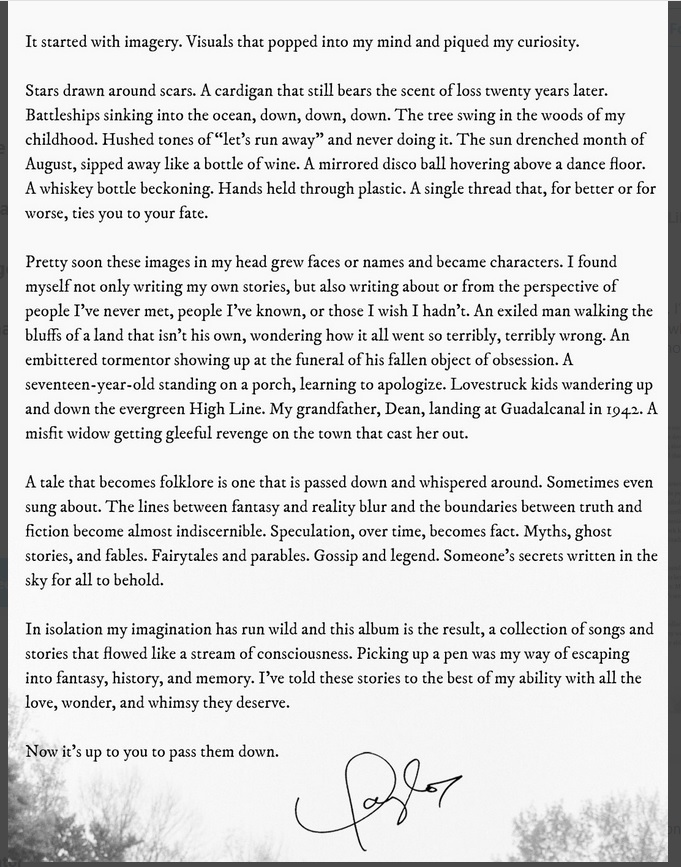 Scooter Braun's take on it?
After a few hours of Taylor Swift's album announcement, Justin Bieber announced his 2021 Tour dates. Things were peaceful for an hour until Scooter Braun suggested JB to drop an album.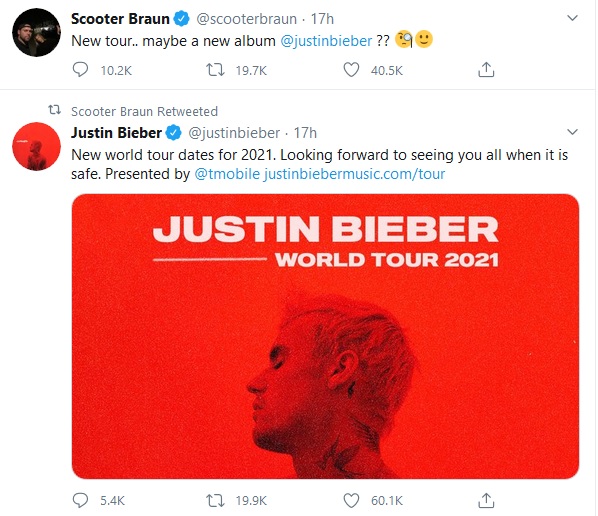 Taylor Swift's fans, or Swifties, have been going off in the comments section since then. There is a possibility that Scooter suggested an album because Justin might be working on it as well. And he'd know it of course. However, Taylor Swift's fans didn't waste any time to ask Scooter if he was shading Folklore.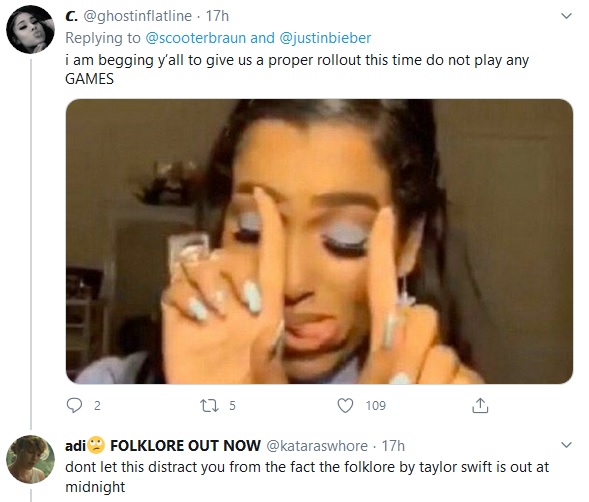 Some also called Scooter Braun as desperate.
— brandon (@brando_swift) July 23, 2020
On the other hand, Justin Bieber fans are calling out Taylor Swift's fans for mixing everything up.
why is it everytime justin releases new music or even so much as having his MANAGER TALK about music everyone says he is trying to sabotage people? like is he THAT powerful? anyways… BIEBER IS COMING pic.twitter.com/eNAxVWrO8S

— zoe (@princeofp0p) July 23, 2020
While some were warning Taylor Swift's fans to get ready for Justin Bieber's album: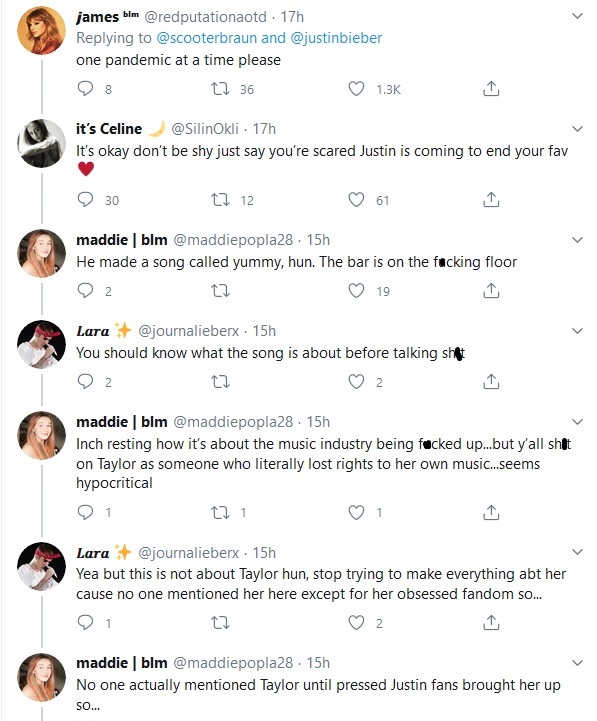 Do you believe Scooter Braun's tweet has something to do with Taylor Swift's album Folklore? Let us know your views in the comments below.