You heard it right! We have found a Scarlett Johansson lookalike on TikTok. A TikToker who looks just like the actress and has now become a sensation on the platform.
We all know who Scarlett Johansson is, right? Scarlett recently did her farewell movie for Marvel, bidding her farewell to a wonderful 10 years in the MCU. Black Widow was released on 7th July 2021, and since then it has received some criticism. However, despite that, most people overwhelmingly consider it a success. In the movie, we also saw Florence Pugh playing the role of Black Widow aka Natasha's younger sister. But, just because we won't be seeing more of Black Widow after this movie does not mean we can't see Black Widow's TikToks. A Scarlett Johansson lookalike has taken over TikTok!
A Scarlett Johansson lookalike is on TikTok now!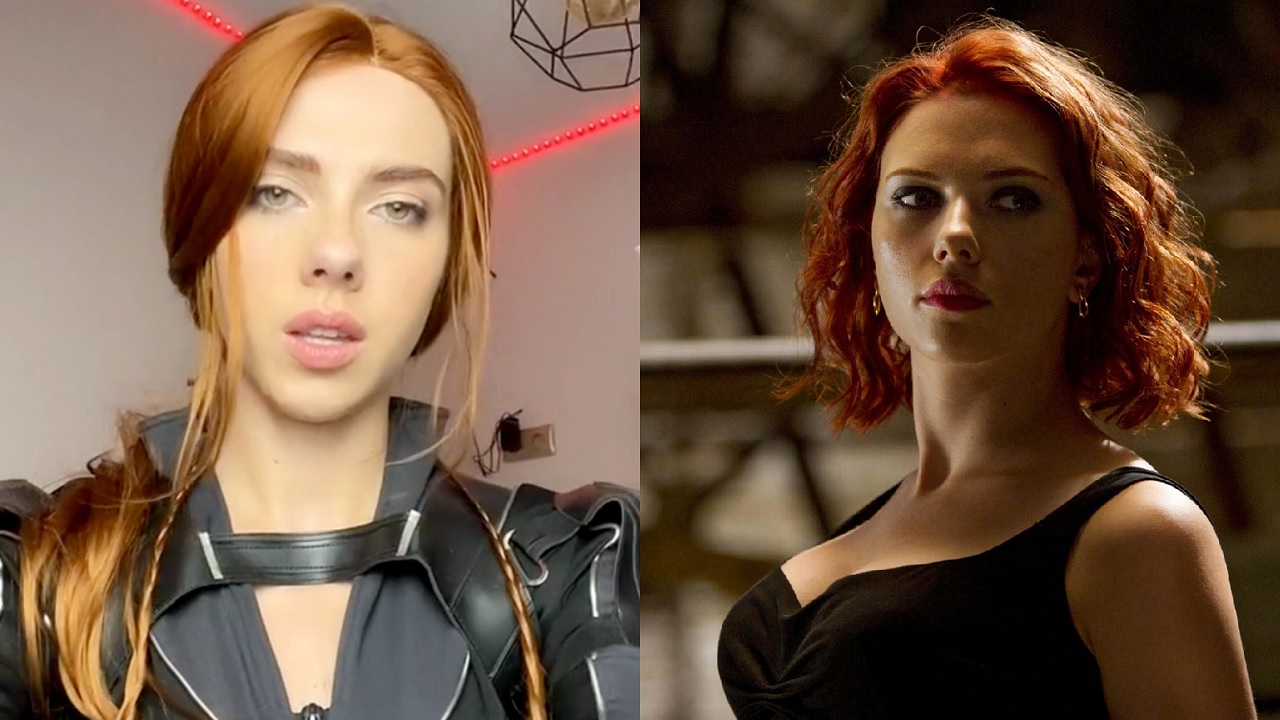 We have seen Scarlett's lookalike and when we say that we were shocked for a moment, we are not lying. Her TikTok name is Kate Johansson and in most of her videos, she is dressed like Black Widow. When we first saw her videos, we couldn't tell if this is Kate or Scarlett. See for yourself:
I mean you cannot tell if this is Scarlett or Kate, right? The resemblance is uncanny!
If you go through her TikTok account, you will find many more videos like these. Her costumes, her backgrounds, and her gestures, everything is so on-point. We would love to see Johansson and Kate in the same video, to be honest, just to make sure that she isn't Scarlett herself.
What do people have to say about Scarlett's lookalike?
As far as the reception is concerned, [eople have mixed feelings about Scarlett's lookalike. We personally loved Kate's TikToks and think that her account is very entertaining. And most TikTok users agreed with us, as one person said that Scarlett will never leave her bunker again:
Some people loved Kate. They say that no matter what Kate aka Scarlett's lookalike does in the video, they will like it:
We hope we see more videos of Scarlett's lookalike because we love what she is doing. What are your thoughts on this? Let us know in the comments below.
Related: Scarlett Johansson explains leaving Marvel after Black Widow as 'Bittersweet'