For those who have watched Jurassic Park as a child, Sam Neill is one of the most recognizable faces for them. That's why they were quick to identify his cameo in Thor: Ragnarok. However, it turns out that Neill himself had no idea what was going on when he was shooting his cameo!
Related: Marvel's The Eternals Movie Was In An Easter Egg In Thor Ragnarok
Sam Neill had no clue what was going on while shooting Thor: Ragnarok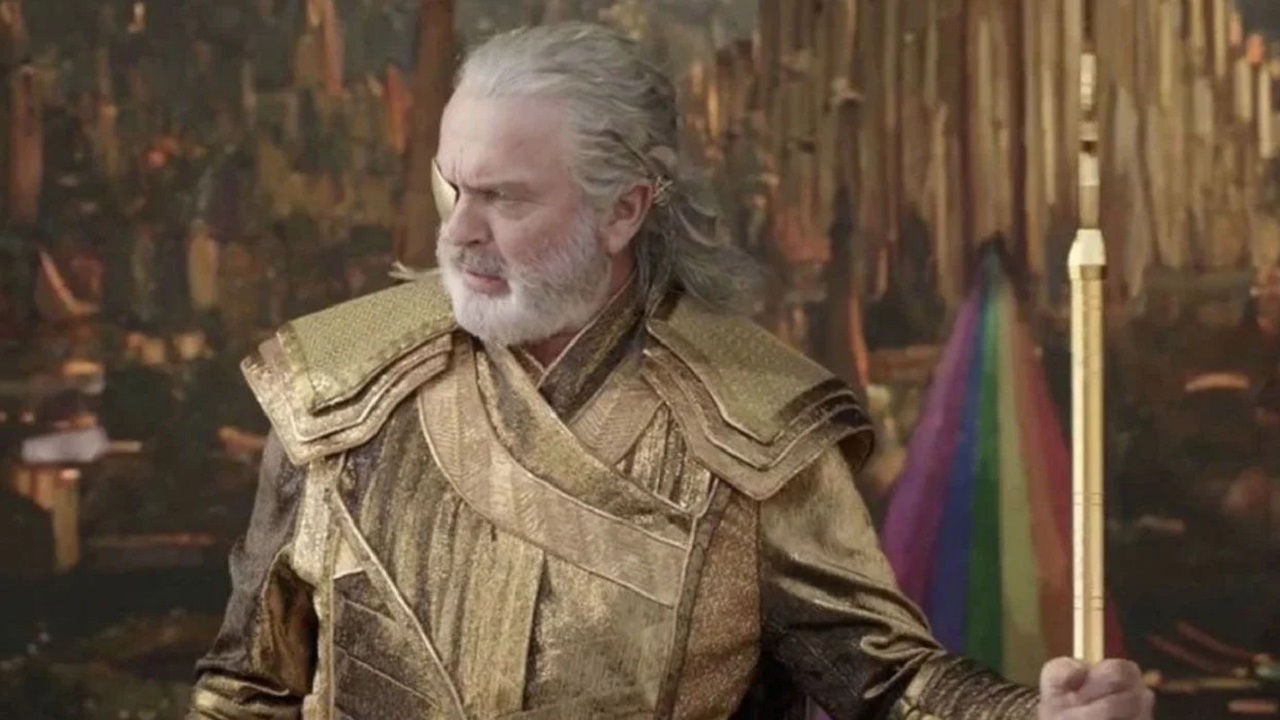 Neill appeared in Taika Waititi's Thor: Ragnarok alongside Matt Damon for a very brief cameo as they were portraying Odin and Loki respectively in a play orchestrated by the God of mischief himself, Tom Hiddleston's Loki. But, while talking to Collider, the Jurassic World had to settle a debate once and for all – was he playing himself in the movie or some random Asgardian actor? Sadly, it looks like Sam Neill is as clueless as us. He said:
I'm not really entirely nerdishly [into] the Marvel franchise. I was completely baffled by so many things, I went with friends who sort of knew a bit more than me. I was like, 'Do you know what planet we're on at the moment? Is that Hopkins or was that Loki?' And they were explaining it, they said, 'You're in the film! Why do we have to explain it to you?' I said, 'Because I'm a bit lost. I'm truly lost here.' I shouldn't really confess to that. I should really know what's going on. [Laughs] It is a strange – it looks like Tony Hopkins, but it's not!
Following his famous cameo in Ragnarok, people were speculating if Sam Neill could make a return in Thor: Love and Thunder, even if it was for a brief moment. Neill responded to these rumors, saying:
I think the odds are reasonably high. I think [director] Taika [Waititi's] got something up his sleeve. We will see what happens. Travel between [New Zealand] and Australia is problematic at the moment, but we will see if something can be worked out.
Related: Matt Damon to Star in Marvel's Thor 4?