While everyone is in quarantine, many people who hated the viral app initially, are joining it just to kill their time. The TikTok celebrities are moving to Instagram & YouTube to cater the needs of their followers. Similarly, the YouTubers and celebrities are moving to TikTok to create mini videos and entertain the world. And that's why, your favorite queen is following the trend as she has just joined the TikTok family. Sabrina Carpenter just made her TikTok debut a few hours ago and if you have not seen it yet, you are missing her sexy moves.
Sabrina Carpenter TikTok debut with J-Lo SuperBowl challenge
Nothing could have worked better, other than picking a viral challenge and proving to the world that she is in it for the long haul. Sabrina Carpenter can sing, she can act. And now, she just proved that she can dance better than most of the famous TikTok influencers out there. If you do not believe us, see it for yourself:
With just one video on her profile, Sabrina has already nailed 1 million followers, 276.4K views, 76.6K likes and 7k+ comments. At this speed, she might reach her 10 million followers milestone by next week.
Fans & celebrities react to her TikTok
With her moves like Jennifer Lopez, Sabrina Carpenter is breaking the internet. The JLo SuperBowl challenge started during the SuperBowl times. However, that does not mean Sabrina couldn't showcase her dancing skills now. It's a pretty tough one and she nailed it perfectly.
Her Work It co-star Liza Koshy got super excited to see Sabrina on TikTok. A collab is coming soon.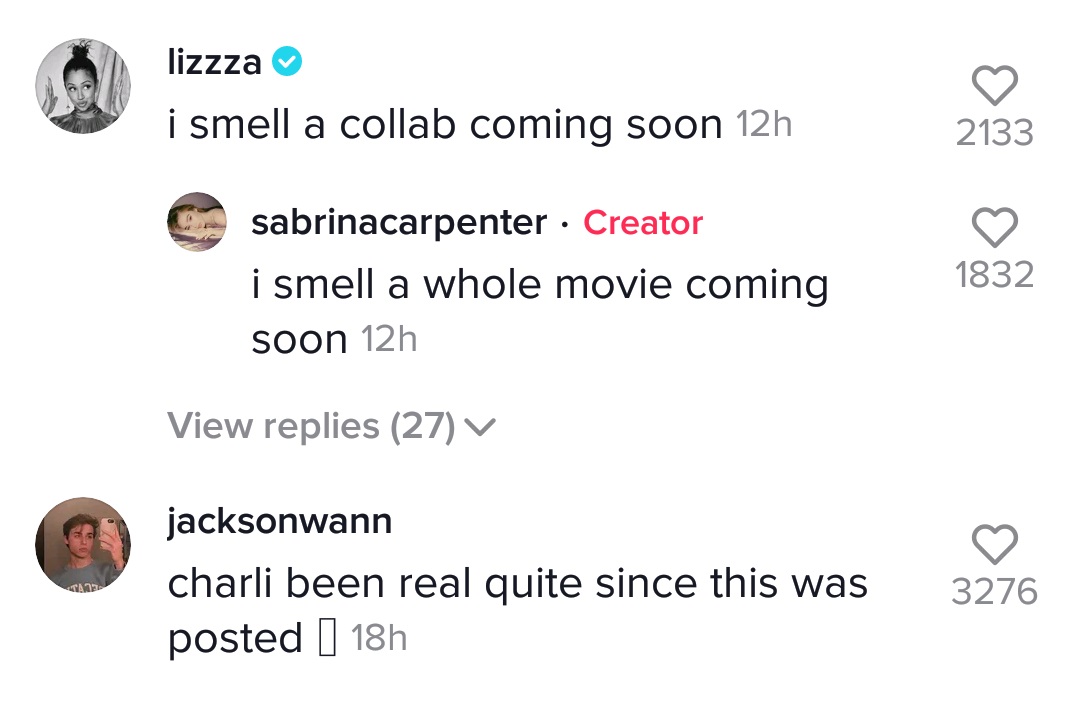 Oh yeah, some people have been commenting that Charli D'Amelio has got a competition on TikTok now.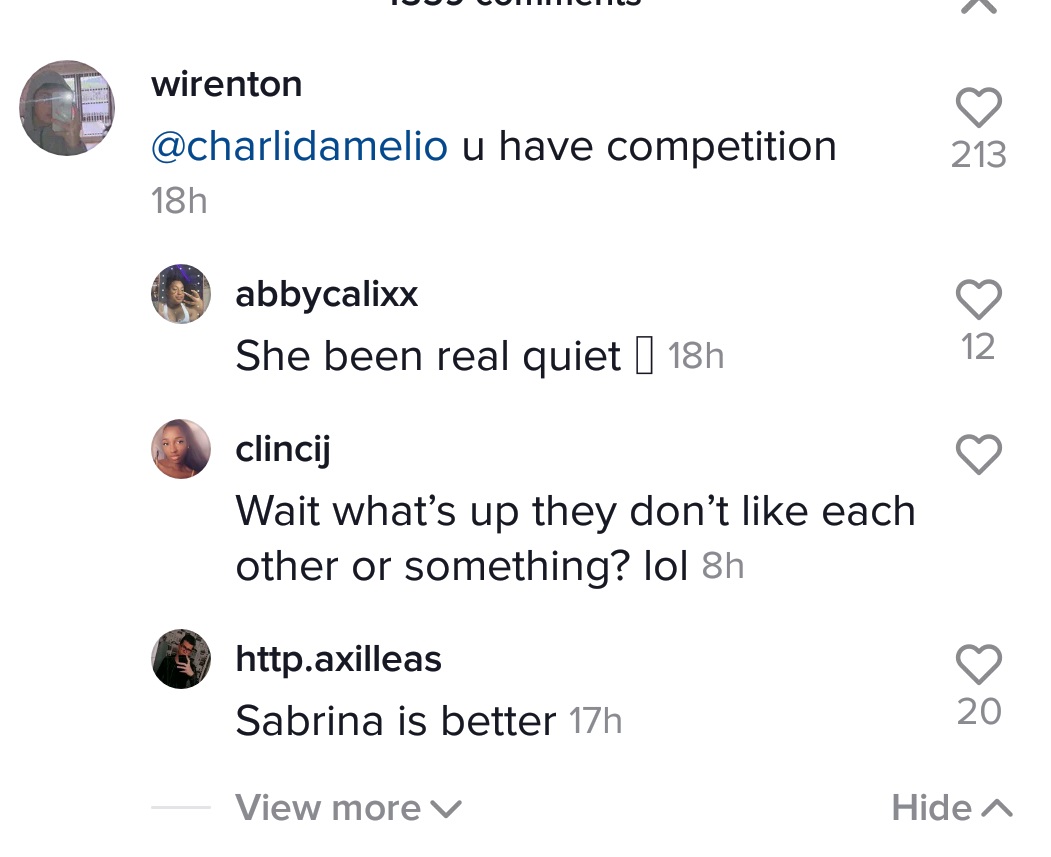 Some were simply happy to see Sabrina Carpenter on TikTok.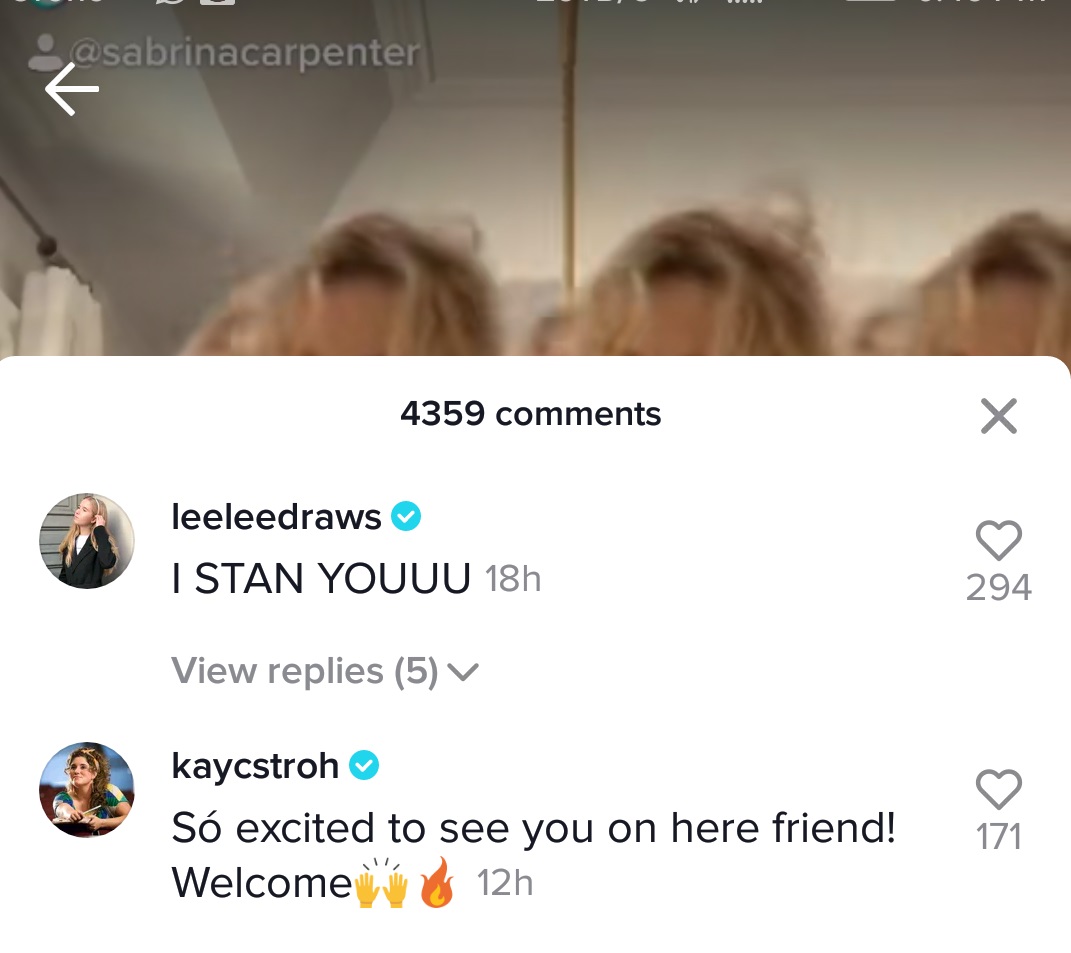 Sabrina Carpenter also shared the same video on her Twitter & Instagram. And the IG one has Justin Baldoni's stamp that she is breaking the internet.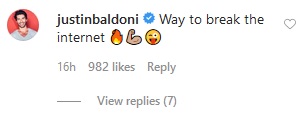 Joey King & Noah Cyrus are super excited as well.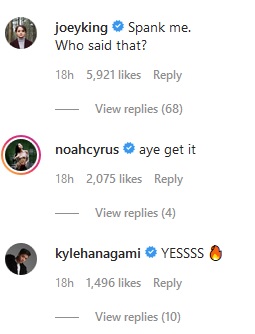 Excitement is real. Let's wait for more videos from Sabrina. TikTok just got more interesting now.