Matt Reeves has proved again we were all wrong to judge Robert Pattinson as Batman. If you had to describe Batman by three things: it would be his costume, the Batmobile and the Batcave. And Reeves just revealed the second one in a tweet:

The new Batmobile is… an actual car?
When you imagine the Batmobile, you may have one of these two thoughts. You either imagine Christopher Nolan's Tumbler from the Dark Knight, or you imagine a futuristic spaceship/car from the comics. But Matt Reeves' choice is neither of them and rightfully so. This Batmobile is probably the most straightforward one of them all – it's an actual car. The Batman is going to be a live-action remake, its good to stick to reality if Matt wants to reach Nolan's level of appraisal from the fans.
https://twitter.com/mattreevesLA/status/1235261421425958912
Make and model of the Batmobile
We don't have much details about the Batmobile except what we can make out from the pictures. It is basically a beefed-up muscle car, somewhat similar to Dom's ride from Fast and Furious. Fans are not sure whether the Batmobile flaunts a V8 or a V10 engine. The monstrous engine seems to take up almost half the car's size. But who are we to judge? Batman is going to need all the horsepower he can get when he's fighting crime in Gotham. Matt Reeves certainly doesn't mind going against convention with a bold look.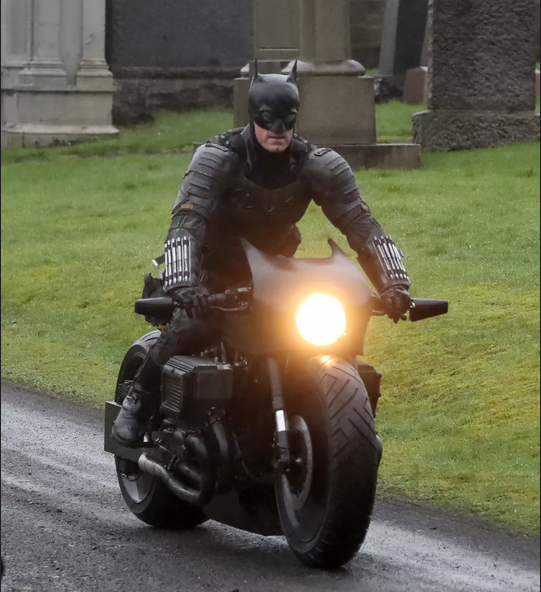 What to expect from The Batman?
No official storyline has been released yet as the movie just began shooting this February. However, we can expect something good from this reboot. The Batman is going to star Zoe Kravitz as the Catwoman, Colin Farell as the Penguin and Paul Dano as the Riddler. Matt Reeves is going to explore the overlooked villains of the Batman universe. And certainly, fans have much to look forward to. We have now seen 3 different Jokers within a span of 14 years – each radically different from the others. If DC expects to compete with Marvel, it certainly needs to build its universe and diverse characters. And Matt Reeves is proving to be the perfect director to do so.