Noah Cyrus- the sister of Miley Cyrus and the Soundcloud rapper Lil Xan, is in a relationship. The dating rumors have finally been confirmed from several Instagram posts that suggest so and from an inside source. The source revealed that they are seeing a lot of each other these days. And even when it's new and not sure what it was called, it was open for interpretation.
Even when Noah Cyrus and Lil Xan have not officially declared themselves together, fans have kept a close following of their social media profiles.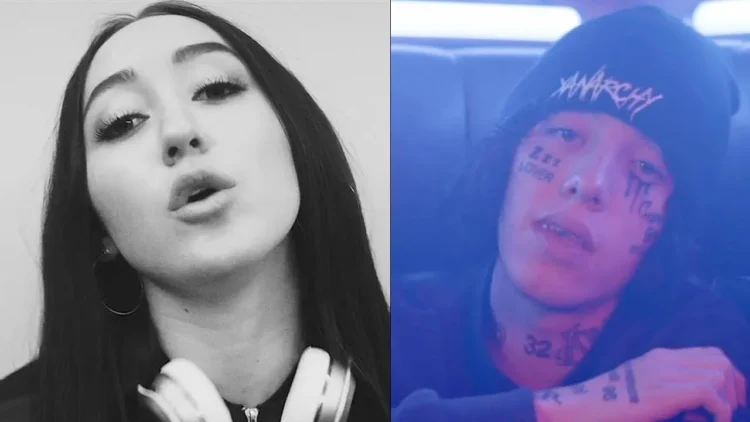 Instagram comments, stories, and captions are painting a whole other picture. The two have shown a lot of public affection for each other in their posts. Noah Cyrus and Lil Xan were almost touching tongues in one particular picture. The rapper has often referred to Noah as 'baby girl.' He even captioned one post saying that he liked her. Noah Cyrus has also reciprocated the love. In an Instagram photo of the two, she called him 'lil nugget.' In another photo shared by Lil Xan, his rumored girlfriend can be seen wearing a basketball jersey with his name on the back.
Noah Cyrus and Lil Xan are both new to the music industry.
Lil Xan's real name is Diego Leanos. But he is named Xan after Xanax even though he has quit the drug. Lil Xan is more prevalent in the industry than Noah. But his career has seen a few significant upswings for some time. He recently released his debut album, Total Xanarchy, this year.
Noah Cyrus is less successful. But her vocals can be heard on a remix, 'My Way' that came out at the end of last year. However, the late rapper XXXTentacion announced that his track 'Again' with Noah was coming out.
Noah's sister Miley Cyrus has been concerned since Noah and Lil Xan made their romance public on Instagram. Even when she does not oppose the relationship, Miley wants to look out for her little sister. She told Noah that fans would pick out the connection and try and attack her personally. But she asked Noah to filter out all the negative energy and hates that came her way.
Related: Miley Cyrus & Cody Simpson's TikTok dance in swimsuit is everything you need to see
It looks like Miley Cyrus has done her job. And all we can do is wait for Noah Cyrus and Lil Xan to open up about their involvement.