When it comes to vampires in pop culture, there's no denying the huge influence of Bram Stoker's Horror cult classics novel Dracula and its influence on Dracula movies. Stoker's work gave us many of the recognizable tropes associated with vampirism and since then, the Prince of Darkness has been featured in countless films and tv series. Draculas have been a source of intrigue and mystery for centuries, and it's no wonder why!
From romantic tales of love to shockingly violent horror, and even to humorous comedies, draculas have been depicted in countless ways, showing us that there really is no limit to what can be imagined.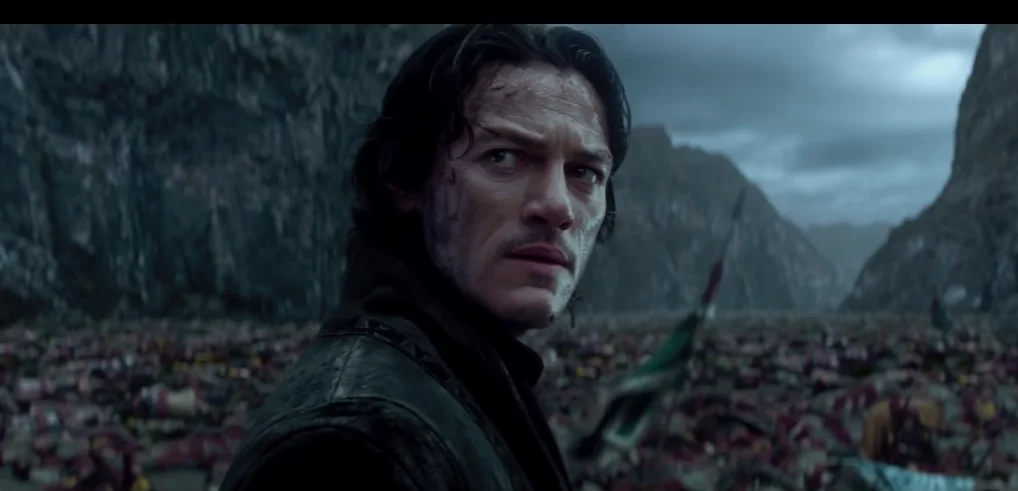 It's no secret that people have been captivated by tales of draculas and vampires for centuries and this fascination has translated to the big screen, too!
We've seen hundreds of Classic horror movies centered on draculas over the years, and it looks like this fascination isn't going away anytime soon. Here is the list of top Dracula Movies of all time on Netflix.
Dracula Movies Of All Time On Netflix
Bram Stoker's Dracula
Gary Oldman's performance as Dracula in Bram Stoker's classic gothic horror novel is simply unforgettable. From his menacing presence to his captivating portrayal of the infamous dracula, Oldman sets a high bar for any actor brave enough to take on the challenge of matching his performance.
Bram Stoker's Dracula oozes gothic grandeur and is full of stunning visuals. With its hands-on special effects, it stands out from the crowd of dracula films – even today.
It was perfect for the '90s grunge aesthetic and still manages to captivate modern audiences. It is one of the best Dracula movies of all time.
Dracula Untold
Universal Pictures produced vintage monster mash-up movies before the Marvel Cinematic Universe exploded onto the pop culture landscape. Sadly, their efforts to revitalize that franchise with Dracula Untold as the first movie in a reboot fell short. Luke Evans in Dracula Untold breathes life into the iconic figure of Vlad Dracula – the Prince of Wallachia.
Known for his dark bargains, Vlad must make a pact with a vampire (Charles Dance) in order to protect his kingdom from the Ottman army. Evans' portrayal of Dracula's Supernatural beings is distinct – he brings a sense of inner turmoil and a struggle to maintain his humanity.
This interpretation of Dracula is a refreshing change from the typical portrayals, and unfortunately, it wasn't well-received by viewers or critics. It is one of the best Dracula movies.
Ironically, screenwriters Matt Sanzama and Burk Sharpless would tackle another tormented Nosferatu vampire when they signed on to write Morbius.
Related: Top Werewolf Tv Shows In 2023
Day Shift
Are you looking for a new and exciting movie to watch? Look no further than "Day Shift" – the newest Netflix original movie released in 2022! It follows the story of Bud, who is a pool cleaner by day, but secretly moonlights as a freelance vampire/dracula hunter for the International Union of vampire hunters.
This action-packed comedy has an easygoing feel, making it a truly entertaining watch! So, if you're looking for something fun and exciting, give "Day Shift" a try.
It's true that the movie wasn't perfect – a tighter plot and stronger script would have gone a long way. It is one of the top Dracula movies on Netflix.
But it still managed to become one of the greatest Dracula movies of all time! Its originality, comedic moments, and action-packed sequences with creative vampire kills all contributed to its success.
Dracula 2000
When you first heard about Gerard Butler in Dracula 2000, it probably sounded like a great concept. With Wes Craven at the helm and Patrick Lussier directing and Joel Soisson writing, it should have been a surefire hit.
But what we got instead was an overabundance of cliches that came to define movies from the early 2000s – not quite the result we were hoping for. Gerard Butler's Dracula is a far cry from the traditional dracula.
Sporting long black hair and a trench coat unbuttoned to show off his bare chest, he looks more like a supermodel than the infamous creature of the night.
The movie takes things one step further by revealing that Dracula Bloodsuckers is actually Judas Iscariot, the man cursed with vampirism after he betrayed Jesus Christ.
Despite the film being critically panned and bombed at the box office, Patrick Lussier still wrote and directed two sequels, though Butler didn't return for either.
One of the top Netflix Dracula movies is this one.
Vampires vs. The Bronx
Do you enjoy slasher comedies? Then you'll adore Vampires vs. The Bronx on Netflix! Three adolescent lads who want to stop gentrification in their neighborhood are the subject of the story.
But this time, the neighborhood is literally being overrun by bloodsuckers! Although vampires are acquiring more and more property, the boys aren't going down without a battle.
They save the borough in a thrilling final fight with a little assistance from the most valuable item in their favorite bodega: renowned home run hitter Sammy Sosa's bat.
The Monster Squad
Do you know anything about Duncan Regehr in The Monster Squad? It has a really original storyline and is a cult classic! It centers on a group of preteens who use their knowledge of horror films to fend off real-life creatures.
The leader of the monsters and Duncan Regehr's depiction of the Prince of Darkness, Dracula, is absolutely terrifying! Definitely worth seeing is the film. Phoebe Crenshaw (Ashley Bank) and her elder brother Sean (Andre Gower) is put in a sticky situation when Dracula blows up their house with dynamite and attacks Phoebe.
Regehr's portrayal of Dracula is especially detestable, as he corners Phoebe and menacingly orders her to "Give me the amulet, you b-tch!" But fear not – in the end, we get to cheer as Dracula and his cohorts are sent to Limbo!
Van Helsing
Richard Roxburgh in Van Helsing, a 2004 film directed by Stephen Sommers, attempted to combine Universal Monsters. Hugh Jackman played monster detective Gabriel Van Helsing, Richard Roxburgh played Dracula, Will Kemp played the Wolfman, and Shuler Hensley played Frankenstein's Monster.
Although Sommers' 1999 remake of The Mummy was a huge hit, Van Helsing sadly didn't quite catch on. Roxburgh really brings Dracula to life! He's not your typical vampire – instead of sinking his teeth into necks, he takes huge bites out of the scenery.
That's not to mention his twisted plan to bring his children back from the dead, or his shape-shifting into a giant bat monster! It's all pretty Horror movie adaptations.