Dave Portnoy is a 43-years-old Internet celebrity who founded Barstool Sports. On the other hand, Josh Richards is a famous tiktoker/triller-er, YouTuber and a podcast host now. We all remember all the dramas and controversies Josh has been a part of. The last few months have done a lot to boost his followership. Even though he is known to hurt Chase Hudson's fans times and again. However, this time, the fans are not planning to forgive him for what he did in the first episode of his new podcast, BFF. Josh and Dave are co-hosting the BFF podcast. While their age gap helps them target 2 different age groups and fan bases, their bluntness entertains people to the fullest. Why are the fans hating the first episode though? And what was said about Nessa Barrett and Chase Hudson?
Dave Portnoy stirs drama with Josh Richards
Apparently, Dave Portnoy is trying to stir up drama between Josh Richards and his ex-girlfriend Nessa Barrett. Even though they are not dating anymore. However, Josh and Nessa are still good friends. And they often hang out together.
On the other hand, Josh Richards and Chase Hudson do not really hang out together after the TikTok drama that exposed almost all of the major TikTokers of LA. While everyone dragged Chase for kissing Nessa after her breakup, Chase said he did nothing wrong since she was not in a relationship anymore. Meanwhile, he exposed the Sway Boys and told the world that almost every one of them have cheated on their girlfriends during the relationship period. And that included Josh Richards as well.
The beef got resolved like mature adults, as they all claimed after the tiktok drama. However, Dave Portnoy wants it to happen again.
Coming for Nessa Barrett & Chase Hudson
Josh Richards was trying his best to interact properly with Dave Portnoy during the first episode of BFF podcast. While he did not directly say anything bad about Nessa Barrett and Chase Hudson, Dave Portnoy was very direct in expressing his views and thoughts about them.
Dave proposed his theory that Nessa Barrett was not famous before she started dating Josh Richards. He also said that Nessa was just using Josh to gain followers and clout. While Josh tried to take Nessa'a side, he was not that defensive and Nessa's fans did not like it.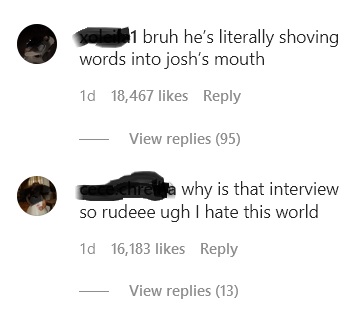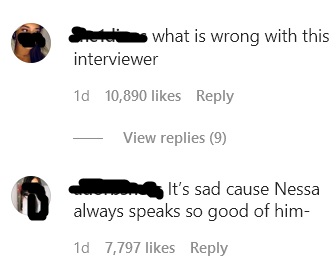 Many fans highlighted the fact that Nessa Barrett always speaks good of Josh Richards. However, he did not seem that convincing while he was trying to take her side.
Apart from Nessa's topic, Dave Portnoy also highlighted Chase Hudson's dressing style. In fact, he disrespected Lil Huddy and Josh Richards agreed with him.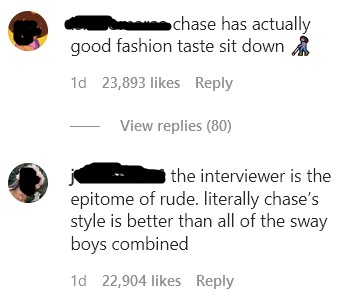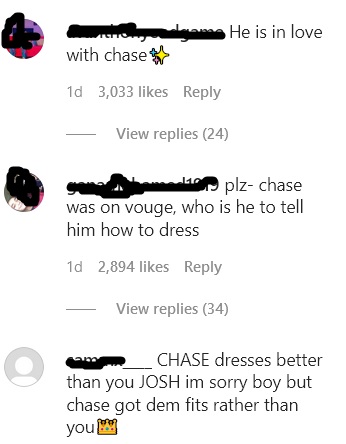 That's not all. After the podcast episode went Live, Dave Portnoy also shaded Nessa Barrett through tweets.
He used a still from Nessa's latest music video, and continued stirring up drama to gain more listeners for his podcast, as speculated by Nessa's fans.
https://twitter.com/stoolpresidente/status/1316169668265218050?s=20
Dave Portnoy also shared some mean DMs he has been receiving from Nessa Barrett's fans. To make things worse, Dave uploaded this:
https://twitter.com/stoolpresidente/status/1316193555736649728?s=20
Josh Richards did not use Nessa Barrett or Chase Hudson to caption his tweets for clout. However, he did like this video tweeted by Dave Portnoy.
https://twitter.com/HUDDYSIMP/status/1316205298030346242?s=20
Do you think Nessa Barrett and Chase Hudson will respond to the podcast mess created by Josh Richards and Dave Portnoy? Let us know your thoughts in the comments below.