This National Puppy Day, Ian Somerhalder begs everyone to not send old dogs into shelter homes.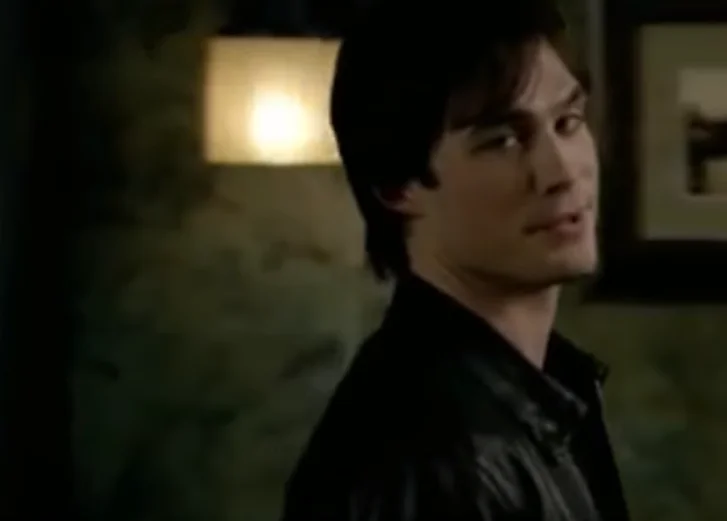 Ian Somerhalder and Celebrities Honor The National Puppy Day
It's nothing unusual that celebrities turn enthusiastic on National Puppy Day as most of the renowned beings kept some mutts and other innocent entities as part of their life.
One such affectionate example is Ian Somerhalder. The Vampire Diaries actor recently posts a very inspiring yet thoughtful message on Instagram. This is a message from him and his dog. According to Somerhalder, people just send their old dogs to shelter home and make room for new ones. This practice, however, is quite cruel. As a matter of fact, when these old dogs, were abruptly, sent to shelter homes, they lost their family with whom they have spent their whole lives with.
Boone Carlyle from Lost seems very concerned with this issue and requests people not to send their elder dogs to shelter homes or Craiglist.
Ian Somerhalder And Nikki Reed Lost Their Beloved Dog
His latest Instagram post features an image of the actor with his cute puppy. The animal advocate, in fact, has lost his beloved Dog Ira last year. Ira died of cancer and both Ian Somerhalder and his star wife Nikki Reed, the Rosalie Hale from Twilight Saga, were mournful about their dog's passing.
He wrote:
"Countless flights, 100nights in the airstream, driving across the country, jumping in every lake- river- stream and ocean there was, just for a splash and to be happy."
The couple, obviously, has other pets in their house including horses: Freya, Millie, and Eagle, dogs: Enzo, Nietzsche, and Gerty, and cats: Moke, Thursday, and Sohalia.
Ian Somerhalder Foundation (ISF)
Moreover, Ian is the Founder and President of  ISF as well as a United Nations Environment Programme Goodwill Ambassador. The Philanthropist celebrity established the Ian Somerhalder Foundation (ISF) to support the rescue and rehabilitation of strayed animals that were being abused, neglected or suffered trauma. 
ISF, thus, created its Medical Emergency Program to assist in their recovery and well-being.  ISF, in fact, introduced its Medical Emergency Grant Program on Valentine's Day, 2014.
Celebrities On The National Puppy Day
Naturally, celebrities are always in a spirit to celebrate the National puppy day every year especially Paris Hilton, Serena Williams, and Ellen DeGeneres. All three of them have posted cuddly photos on their social media accounts to display their love and concern for their adorable puppies.
Another Vampire Diaries Cast member, Nina Dobrev introduces her puppy Mrs. Maverick on Puppy Day.