Let's face it, Jimmy Donaldson a.k.a. Mr. Beast is one of the nicest YouTubers out there. People are in love with his "Giving Money Away" videos that help out those in need. But is he as nice once the cameras stop rolling? That we can't say for sure. On camera, his crew appears to be one strong family.
But recently, fans started noticing the absence of a long-time friend of Mr. Beast and a vital part of his channel. We are referring to Jake Franklin/Jake The Viking. Fast forward to April 7, Jake himself confirmed that he was no longer a part of the team. So, was he kicked out of Mr. Beast's YouTube team? We have the answers! 
Jake The Viking Spills the Tea on his Departure from Mr. Beast's YouTube Crew!
Jake uploaded a nearly 9-minute video explaining the circumstances that led to him leaving the team. "Viking" stated that even though he didn't appear on any Mr. Beast YouTube video after January, he was still getting paid for sitting at home. After a while, he decided to confront the team and find out why his services were not being utilized. 
"My piece no longer fit the puzzle", this is what Jake said he was told, in a nutshell. So, he decided to leave the team. However, he clarified that he didn't have any falling out with Jimmy Donaldson. It was a mutual thing on all fronts.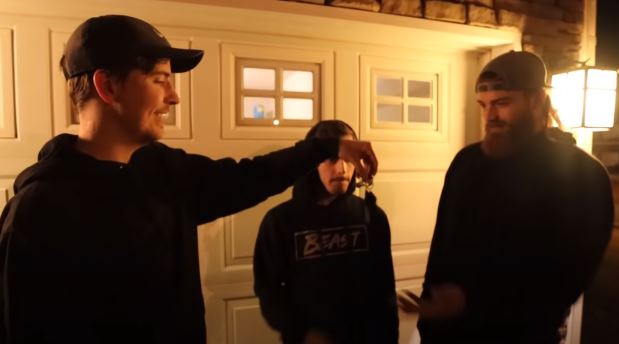 What does Jake the Viking Plan to Do Moving Forward?
The Viking now plans to "become his own boss", stream video games and put out other sorts of content. He said that he is also about to drop his own merch line soon. Jake added that if Mr. Beast or anyone from the team wants to hang out with him, they have his number. 
Were you a fan of Jake the Viking in Mr. Beast's videos? Do you think that Jimmy Donaldson will have anything to say on this story? Let us know in the comments down below!