Michael J Fox and Marty McFly from 'Back to the Future' are pretty much synonymous with each other. However, if things had gone slightly differently, that would not have been the case. As it turns out, before Fox played the iconic role, Eric Stoltz was set to play Marty McFly. And the only reason Fox got the role was that Stoltz was fired from 'Back to the Future'!
Marty McFly was changed midway through the shooting
Believe it or not, one of the most iconic characters in Hollywood was changed midway through Back to the Future. Before Michael J Fox, Eric Stoltz was meant to portray Marty McFly. But, the actor was fired midway through the shooting, and he only found out about it weeks later.
The studio always wanted Fox to play Marty McFly, but couldn't get him because of a scheduling conflict with Family Ties. As a result, they hired Stoltz after auditioning Johnny Depp, Charlie Sheen, and John Cusack.
Eric Stoltz wasn't up to the task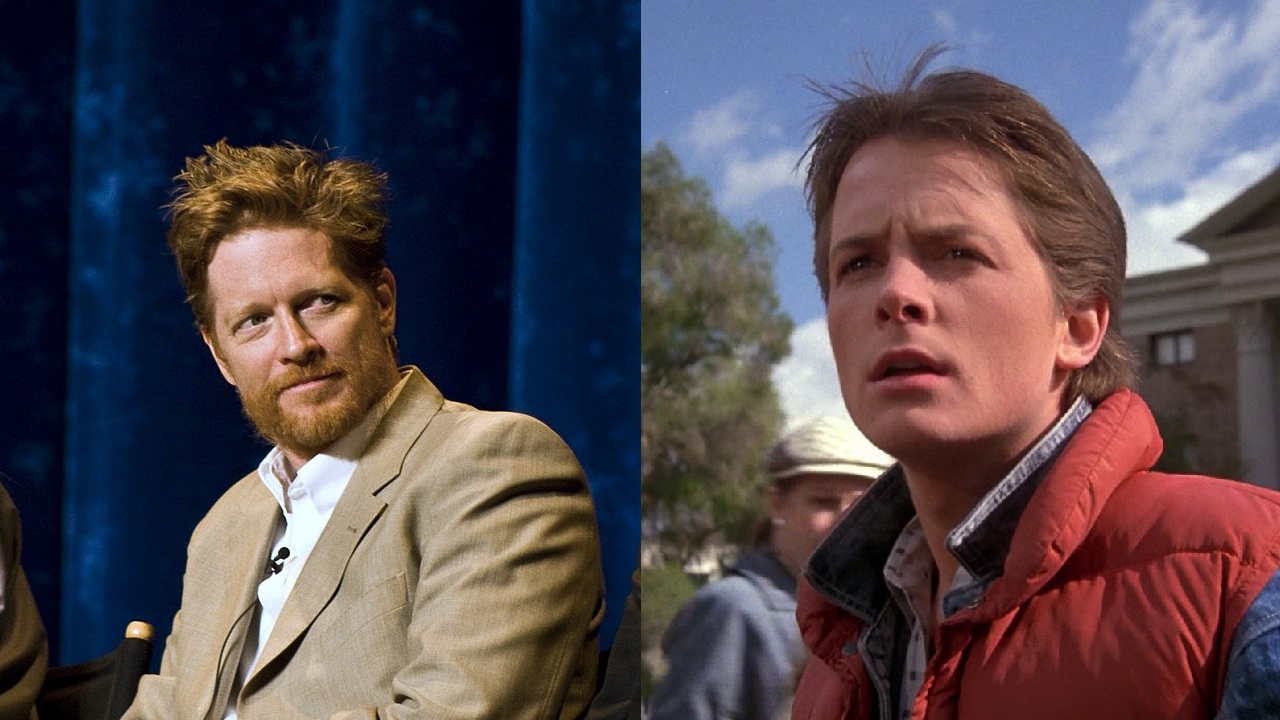 It's a very risky move to fire your lead actor halfway through the film's shooting. But it looks like Eric Stoltz wasn't doing any justice to Marty McFly. According to a report from Digital Spy, Eric Stoltz couldn't bring any comic relief to Marty's character. Co-writer Bob Gale said:
We almost always called him Marty. We thought it was silly, but we figured if it helped him do his job, it was harmless. There were a few people on the crew who'd worked on Mask and they called him Rocky, the name of his character in that film.
Of course, getting fired halfway through a film must have been hard on Stoltz. That is why many of his co-stars sympathized with him.
Co-stars felt bad that Eric Stoltz lost Marty McFly
Christopher Lloyd, who played the famous Doc Brown on Back to the Future, felt very bad for Stoltz on losing Marty McFly. He said:
I felt for Eric. He was a really good actor. Although he was doing the part well, he was not bringing that element of comedy to the screen.
Moreover, Lea Thompson, who portrayed Marty McFly's mother Lorainne Baines McFly, also shared the same sentiments. It was tough for her because she was friends with Stoltz:
It was hard for me because I was really good friends with Eric. Eric is such a different actor and he could be very difficult… [Eric Stoltz] had such an intensity. He saw drama in things. He wasn't really a comedian, and they needed a comedian. He's super-funny in real life, but he didn't approach his work like that, and they really needed somebody who had those chops.
Of course, the show still had to go on. And with half the movie shot with Stoltz as Marty McFly, it was going to be tricky to fix Michael J Fox into the film.
Marty's scenes were shot with Michael J Fox
Even after Eric Stoltz got fired, Back to the Future continued to be shot. While filming the Twin Pines Mall scene, the director of Photography admitted that they used a lot of deception:
When we would set up a shot and we would shoot Chris Lloyd's angle, but we wouldn't do the reverse on Marty. I'd say, 'Don't we need the angle?' and Bob would say, 'No, no, no, let's not worry about that'. It didn't take long for me to see that we were saving our energy for what would come next.
After Eric Stoltz's departure, Marty McFly's scenes were reshot with Michael J Fox. It's sad how Stoltz lost the role, but we have to admit that no one could have played Marty McFly as well as Fox did.