It's really hard to imagine, but the biggest city in the wealthiest country of the world is digging mass graves. You read that right, it's that bad right now in the state of New York. Coronavirus has forced the State of New York to dig mass graves for its victims. This is because of the sheer number of Coronavirus deaths in New York City, which is reaching shocking heights.
Coronavirus forces New York to dig mass graves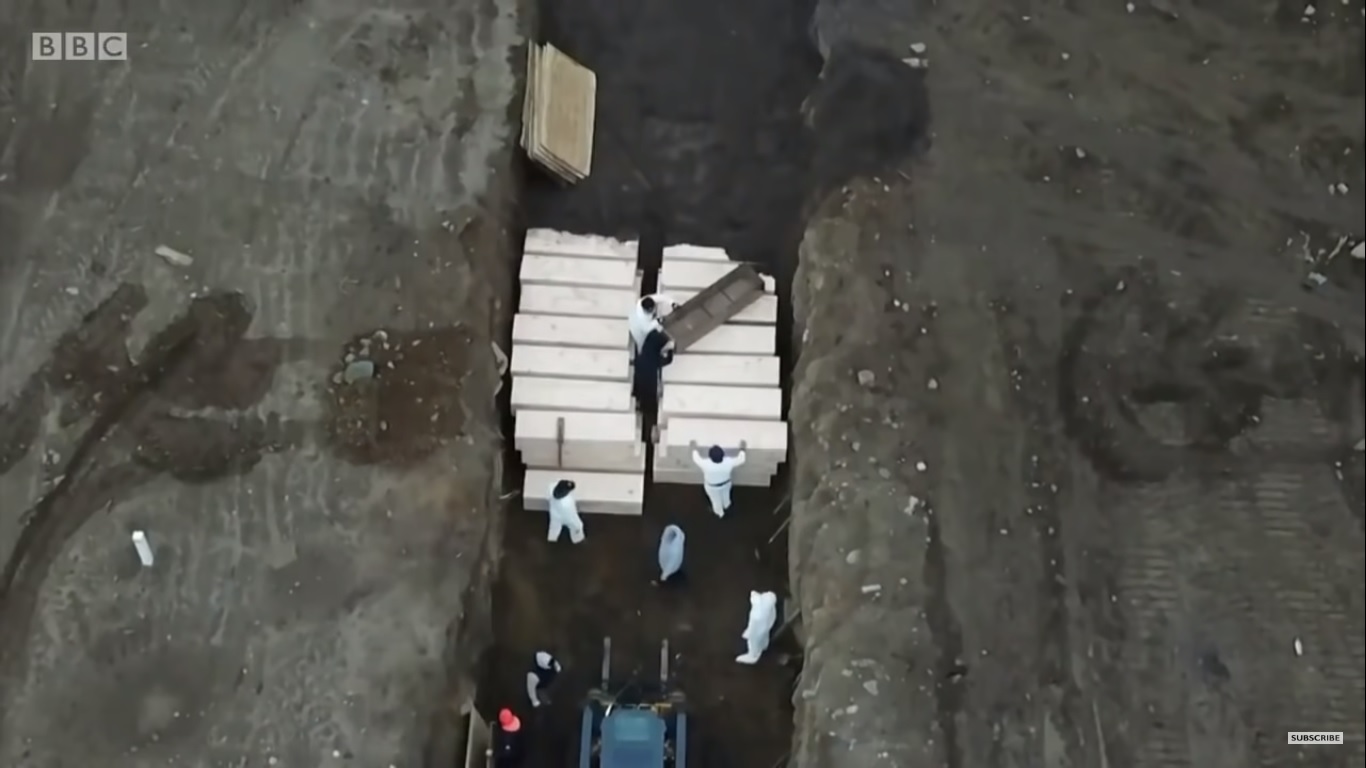 The death toll from Coronavirus in the United States has reached more than 23,000 as of today. And the State of New York is the worst-hit of them all. The death toll in New York sits at more than 10,000 right now. Morgues are overwhelmed, which is why there isn't much space for bodies. Therefore, the City has officially begun digging mass graves to deal with the influx of Coronavirus victims.
The city has hired laborers to dig trenches in Hart Island in the Bronx, which is an uninhabited island. It was especially used for burying unknown, unclaimed, and poor people since the 19th century and has almost 1 million people buried in its soil. Every day, 2 dozen bodies are buried on the island. And digging of more trenches is taking place for more bodies that are yet to come because of Coronavirus.
Other than that, freezer trucks are being used to store bodies too. Morgues are only storing bodies for 14 days, instead of 30 because of the burden. But, the mayor has said that this isn't a mass burial of COVID-19 victims. It's only for unclaimed Coronavirus victims among others.
New York has more cases than any country in the world
Things are looking very bad in the State of New York, as the city has more cases than any country on Earth. It's the worst-hit state in the US, and we can expect the death toll from Coronavirus to rise in the next few weeks. Andrew Cuomo is giving his all for the city right now, but it won't be enough without Federal help. We hope the State of New York comes out of this soon, and the people are able to breathe a sigh of relief.