Riverdale's Betty Cooper is probably one of the better characters on the show. In spite of the show's plotline not making much sense anymore, their cast is the reason fans are still hooked on the show! Lili Reinhart, Cole Sprouse, KJ Apa, Camila Mendes, Madelaine Petsch, and others make for an amazing cast crew. Their friendship extends beyond the show. And we love it! The entire cast is very active on social media. They make it their business to keep fans in the loop of whatever is going on in their lives. Lili Reinhart to be specific is bored in Quarantine. She has talked about how she forgot the time she did not wear sweats. As you may know, Lili has her poetry book called Swimming Lessons coming up! The book is available for pre-order now!
Lili Reinhart lashes out at poetry criticism!
In a recent tweet, Lili Reinhart shared a piece of her poetry in a tweet (the tweet was soon deleted). And why it was deleted? Because some fans openly talked about how the poetry she tweets is not poetry.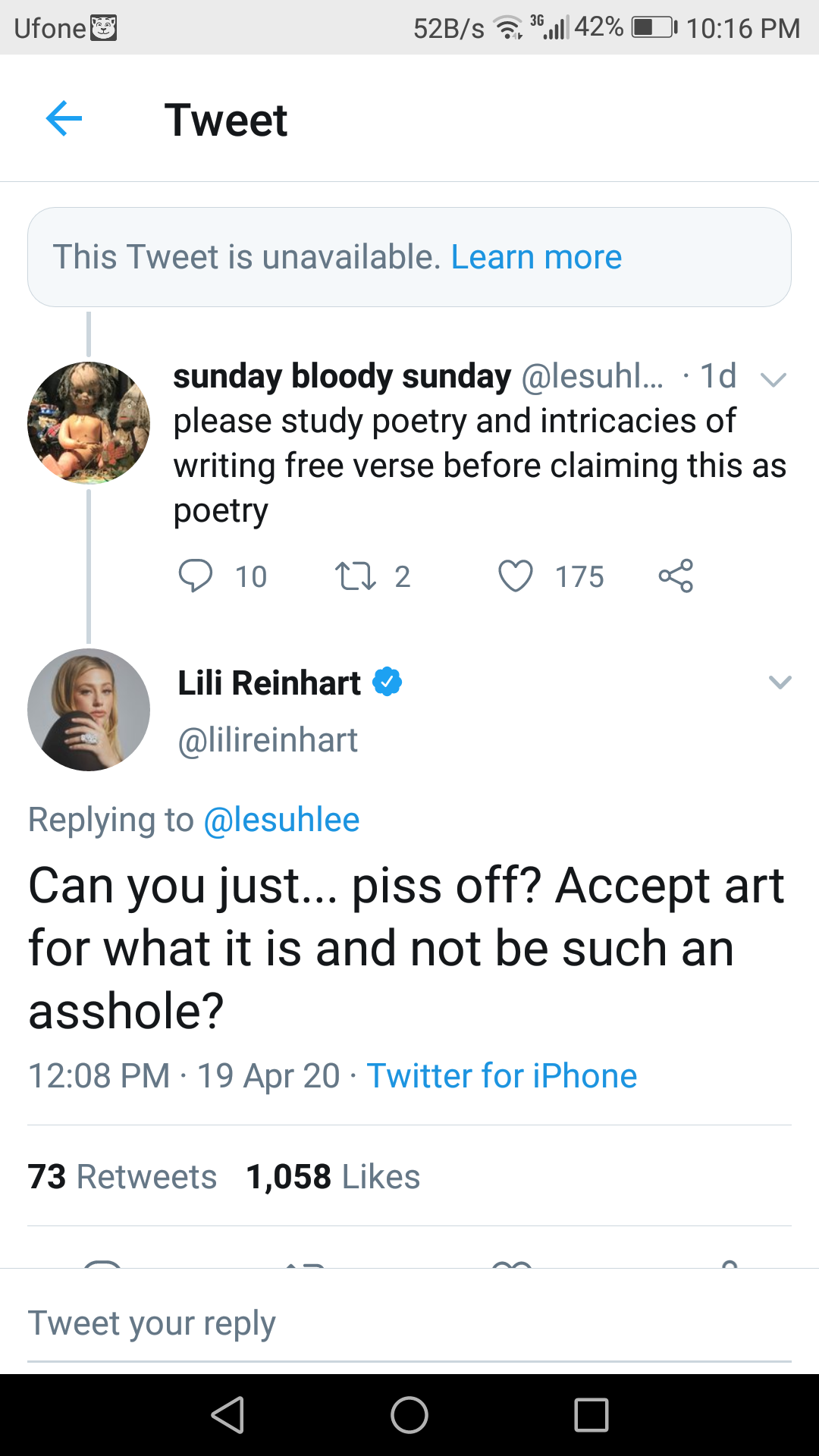 So the fan responds,
please study poetry and the intricacies of writing free verse before claiming this as poetry.
Lili Reinhart was in no mood to accept criticism.
Can you just… piss off? Accept art for what it is and not be such an asshole?
Even after this tweet, it seems like she is not over the tantrum as she goes on to post.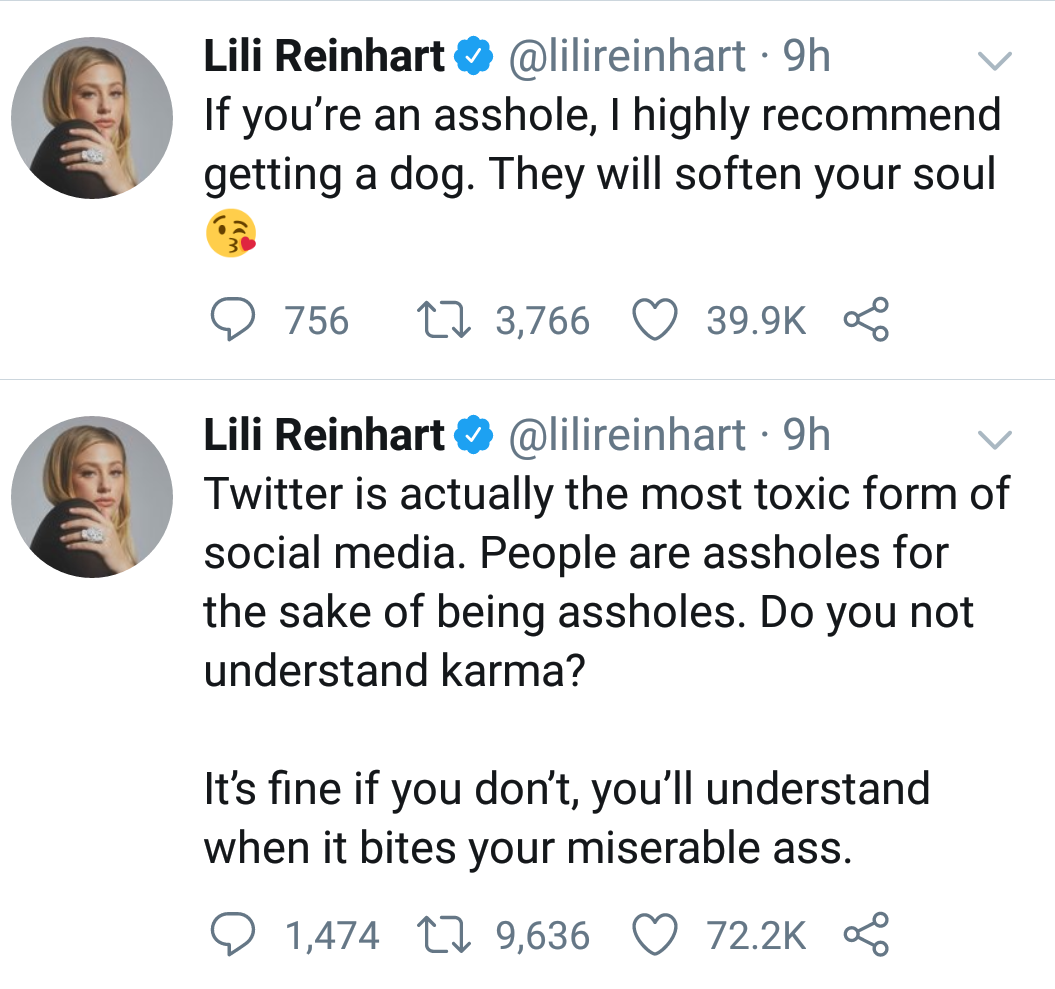 If you're an asshole, I highly recommend getting a dog. They will soften your soul!
The actress is also offering advice to the 'assholes' who are offering her criticism. Lili Reinhart then focuses her attention on Twitter as a whole.
Twitter is actually the most toxic form of social media. People are assholes, for the sake of being assholes. Do you not understand the concept of karma?

It's fine. You will understand when it bites your miserable ass.
Lili Reinhart is pretty fueled up. So we do know now that she is not one to take criticism lightly. We do wonder how it is going to be once her book actually comes out.