In case you haven't noticed, Lil Nas X has been a hot topic among conservative circles for the past few weeks. And it all began after he released his song "MONTERO (Call Me By Your Name)". To be specific, it wasn't the song itself that stirred conservatives, but the music video. This is because we saw Nas X have a somewhat sexual encounter with Satan himself. Now, that's not something unheard of in the past. Surely, one music video couldn't be the cause for such an intense backlash? And that is the case, except that the music video followed an announcement by Lil Nas X custom line of Nikes that included real human blood. Yes, authentic and original human blood which he termed as "Satan Shoes". But despite the backlash, Nas still came out on top and won every battle. How did he do it?
The conservatives were furious
Since the video's release, Ben Shapiro's The Wire has released nine separate articles about the video and the shoes. Furthermore, Christian journalist Raymond Arroyo teamed up with Fox News' Laura Ingraham and condemned the video on TV. And they didn't hold back, with the chyron reading:
Rapper embraces Satan just in time for Holy Week
Even South Dakota Governor Kristi Noem had an online spat with Lil Nas X. And Kristi is not an ordinary politician, but a potential Republican candidate for the 2024 Presidential Elections. So, you can say conservative media and circles were pretty much in a frenzy. But, Lil Nas X himself was just fanning the flames. He released a fake apology video to troll conservatives and even jokingly said he would release a line of Chick-fil-A-themed sneakers.
With MONTERO, Lil Nas X has completely affirmed his identity as a publicly gay rapper who expresses themselves flamboyantly. But, Nas has handled culturally provocative content quite differently than his predecessors. For instance, Marilyn Manson built his entire reputation on creating content that would be offensive for conservatives. However, in doing so, they never gained a mainstream status. They were always considered niche artists, but that's not the case with Nas. He is as mainstream as anyone can get, receiving brand-name sponsorships and unparalleled streaming numbers. The provocation did not dent his image even a single bit. How did he do that?
How did Lil Nas X manage to come out on top, despite the controversy?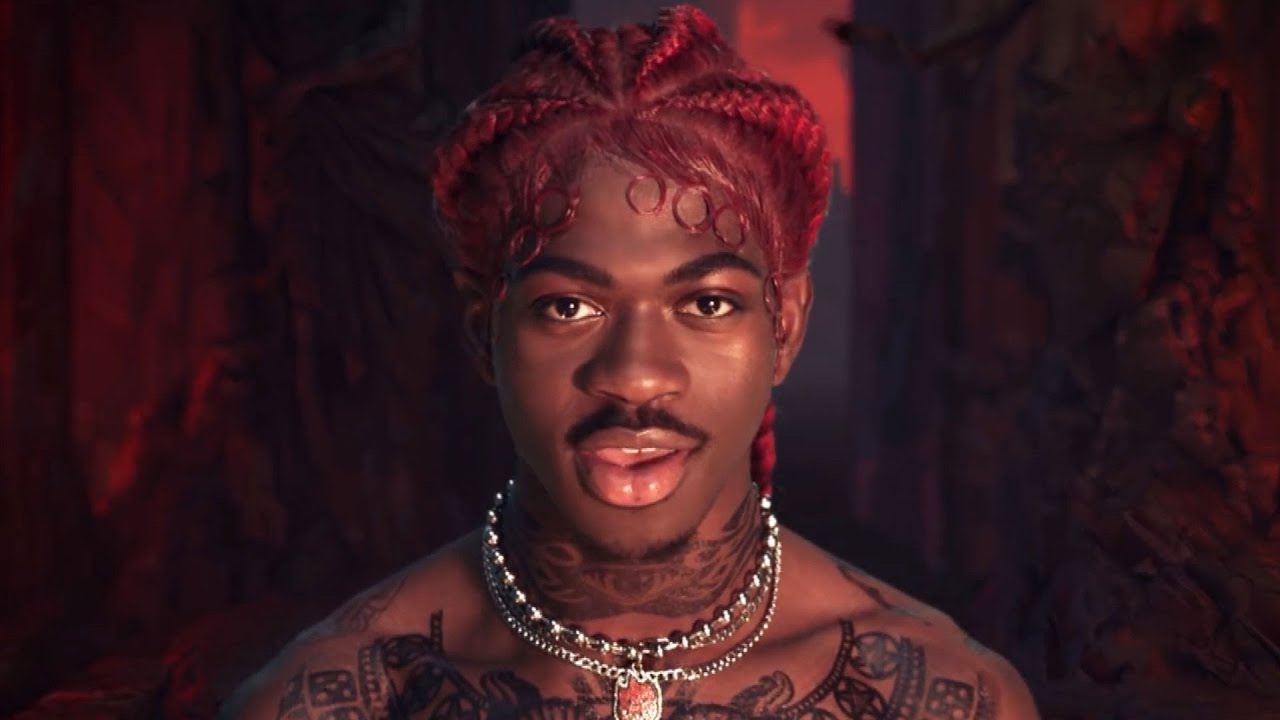 What sets Lil Nas X apart is how well informed he is about social media and how to go viral on it. He has been born into this age and understands it better than any of the previous artists who shared provocative content like him. For years as a teenager, Nas operated a fan account of Nicki Minaj for years, who was his favorite rapper and pop star. While running that account, he understood what fans truly want from their content and how to go viral on social media. He understood that the best way to conquer social media in 2021 was just a pinch of partisan politics.
In the past, it was easy for cultural conservatives to banish an artist from the mainstream. However, in this digital day and age dominated by social media, it is increasingly difficult to do so. Furthermore, Lil Nas X posting such a video and his satanic shoe line felt like somewhat of a betrayal to his red state fans. His very first hit, Old Town Road, was a cowboy anthem that Southerners really enjoyed. It earned him a lot of trust among that fanbase and it even won him a Country Music Association award. That was extremely rare for a black artist, let alone a gay one. And this happened in the midst of the Trump Presidency, as Nas emerged as a rapper with a lot of conservative following.
The decline of Christianity in the United States
But, he burned those bridges a while ago. The difference between Marilyn Manson and Lil Nas X was the times in which the two were born. Nas is born in an America that is increasingly going away from the church, mosque, and synagogues, with only 47% of Adult Americans reportedly belonging to a church. Nas's brand is now very much acceptable and compatible with the majority, making him more mainstream than artists like Manson can ever dream of becoming. And that is why the brands and sponsorships never dared to abandon Nas. It's because most Americans are just unbothered by Lil Nas X giving Satan a lap dance.
What Nas did was that he simply took a trick out of Donald Trump's playbook and turned the table on the conservatives. He flouted his own cultural norms and made a mockery out of the offence and outrage the conservatives threw at him. Just like conservatives always "owned the libs" on social media, Nas did just the same while making a profit out of their screams. And that's separate from how Lil Nas X established himself as a reputable and mainstream rap artist, despite the field not being LGBTQ friendly for decades. Nas alone increased the level of acceptance for people of color as well as gay musicians within the field of country music and rap music. That just speaks of the brilliance that flows through Nas and his music.