Kylie Jenner Cosmetics just revealed her new Christmas Holiday collection and that too, with a bang!
The beauty queen has come up with a whole lot of products that seem just perfect for a very Merry Christmas! Let's give you a first look at the Holiday Collection and see if it will give you all the glamour you need on your holidays this year.
I mean, just look at all that……..
Branding done right @kyliecosmetics
Dear Santa… Love, Kylie Jenner
A love letter to Santa, sealed with a Kylie kiss…. this eye shadow palette is packaged so gorgeously that it is hard to resist.
With a white case, it is bordered with red & white stripes, designed precisely like an envelope while the sending address says 'North Pole'. It even says 'Khristmas Delivery' on top. We are gushing over how cute it is. (just watch the video!)
Inside is a red-colored palette that says 'Dear Santa' in the classic glittery text which Kylie uses.
The palette itself includes soft mattes, shiny metallics, and intense foil shades in a diverse range of shades, perfect for the holiday season.
Price: $48.
Holiday '19 High Gloss Trio By Kylie Cosmetics
Of course. The Kylie Cosmetics Holiday Collection would be incomplete without Kylie's famous lip-plumping, high-shine glosses. This formula is already a best-seller. And now we have all-new shades just in time for Christmas.
Wish Come True is a deep red with a gold pearl shine.
Must Be Magic is a soft pink with an intense gold shimmer.
Ho Ho Ho! is soft champagne with multi-dimensional pearls.
The high-gloss trio is priced at $36.
Kylie Cosmetics Illuminating Setting Spray
The Holiday Collection also includes a setting spray to give a final touch to your makeup. This will set the makeup, and lock it in place while giving a luminous glow.
'Naughty List' matte lip kit
Kylie's iconic matte lip kit is a cult favorite. It includes a liquid lip with a lip liner for the perfect pout. For Christmas, Kylie brought to us an all-new holiday red shade called 'Naughty List'.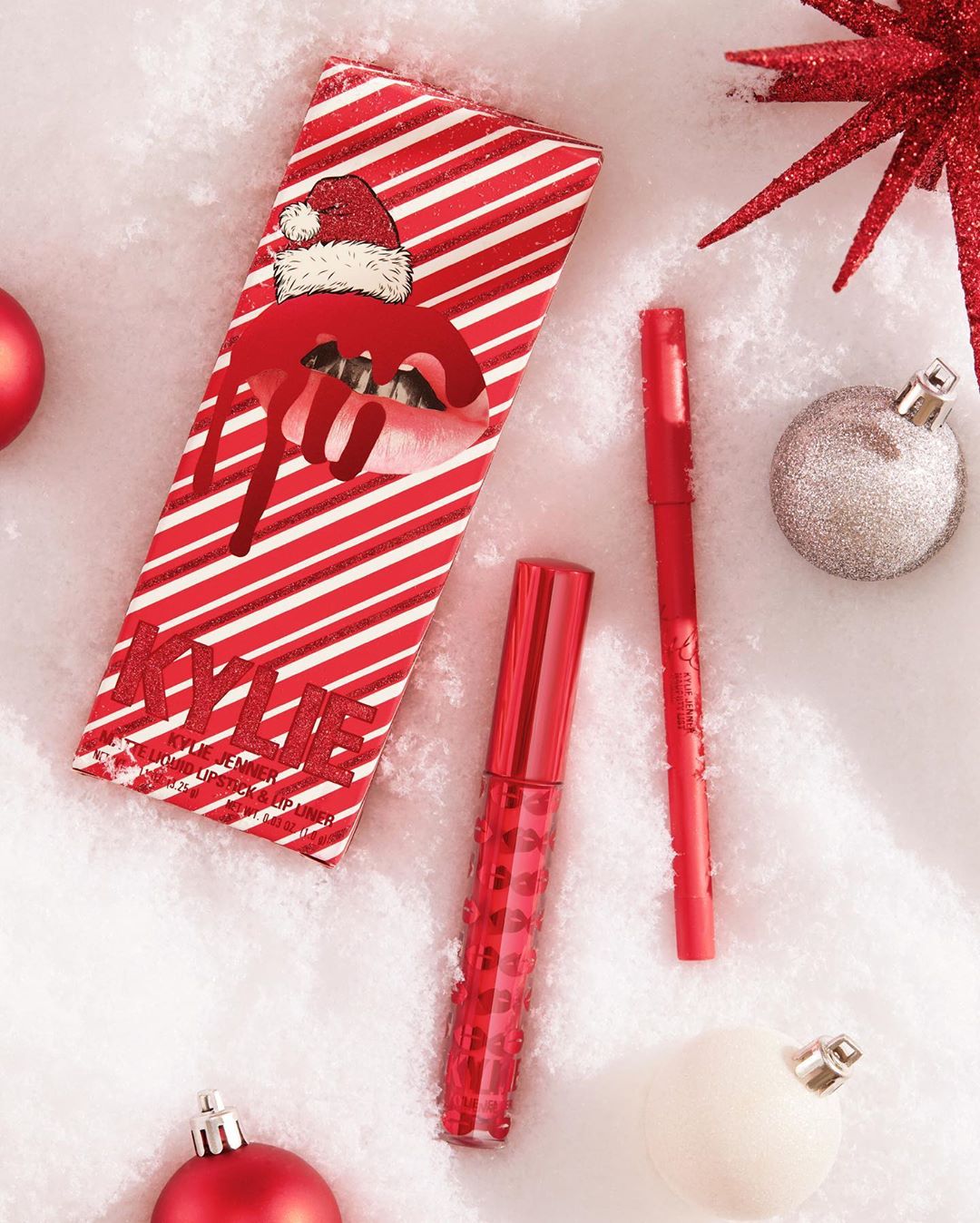 Kylie wears 'Naughty List' to demonstrate how perfect this true red is.
Holiday Highlight & Blush Duo
A perfect glow is so so important for a truly Merry Christmas! Kylie's Holiday Collection even has that covered.
Encased in the gorgeous red palette, this duo includes a rosy champagne highlighter with multi-colored shimmer pearls and a warm-rose blush for a naturally pretty flush of color.
Kylie Eye-toppers
Eye-toppers are just the right way to complete an eye look with intense glitz and shine. And the holiday season is all about parties! This shimmer eye-glaze formula is packed with pigments and multi-dimensional pearls for a gleaming sparkle.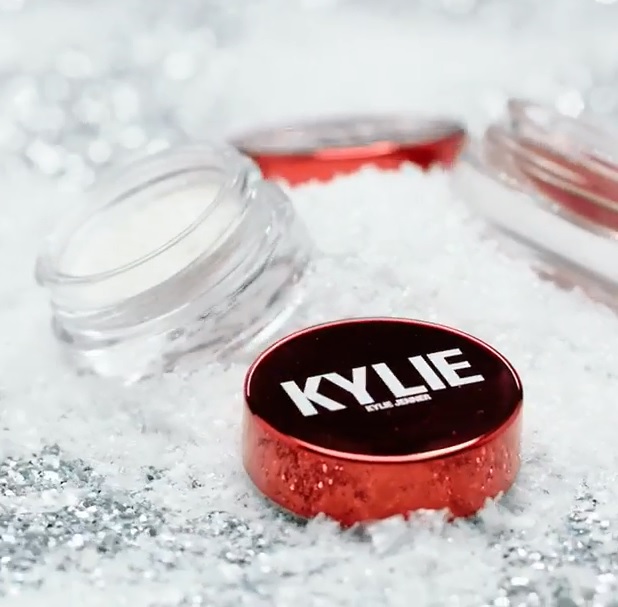 It is available in two shades: Icy What You Mean and Good At Being Naughty.
Matte Bullet Lipstick
The Kylie Cosmetics Holiday Collection also features the best-selling shade of red 'Mary Jo' in the new matte bullet formula that is creamy and long-lasting.
Another shade in the collection is 'Coming To Town' is a gorgeous peachy beige nude.
You also have to see how adorable the packaging for the Holiday lipsticks is. Perfect for a Christmas gift- these can be hung up and decorated on your Xmas tree!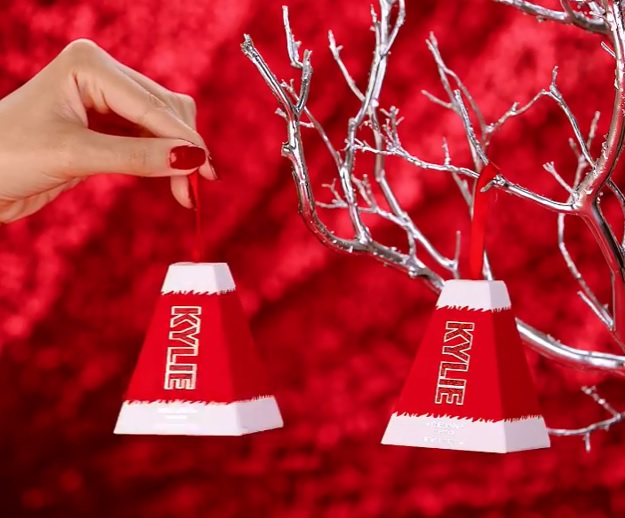 Worth the hype or not?
We think this collection is exactly what you need this Christmas. Plus, the best part is there's so much to choose from. The bells are jingling, and Kylie Cosmetics Christmas Holiday Collection is calling out your name!
You can find the Holiday Collection on November 19 on the Kylie Cosmetics website.